Puss is done living on the edge. With just one of his nine lives left he retired to a domesticated life.
But being introduced to a dog disguised as a cat his adventurous ways are about to take him back in to the action, with the possibility of wishing for his eight lives to be returned.
Puss in Boots: The Last Wish is a carry on from the Shrek franchise shining the spotlight on Puss and his furry friends (and fiends).
We were invited to have a chat with the one and only actress Salma Hayek, who voices the character Kitty Softpaws.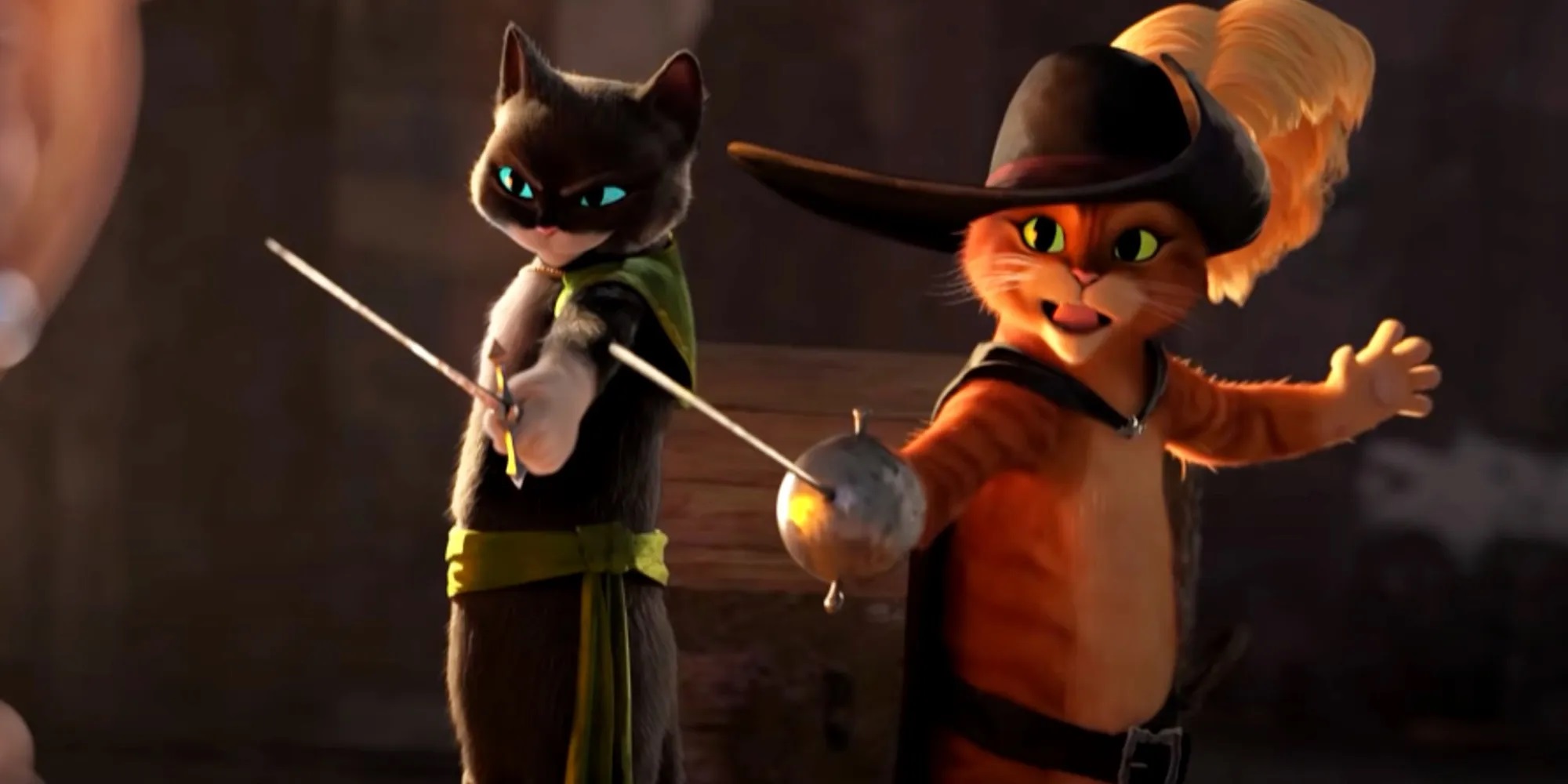 STG: Were you looking forward to returning to the character of Kitty Softpaws?
Salma: Yes, it was a surprise to come back to Kitty Softpaws after so long, and I'm excited for a new generation to see the movie and discover these great characters. Shrek was so ahead of its time, and it laid the ground for what would come. It redefined animation with a film that was for all ages. I feel very proud to be a part of that universe and excited that Puss in Boots: The Last Wish is the first movie of the Shrek franchise in over of decade. I love the character of Kitty Softpaws and I always wanted to play her again. Finally, doing it when I wasn't expecting it has reminded me that anything is possible and that sometimes, when you feel like giving up on things, they can come back to you and embrace you. 
STG: This movie is like no other.
Salma: I think this movie touches on issues and themes that different generations can relate to and that are quite important, like forgiveness, trust, anxiety and even fear of death. It is done in an interesting and fun way.  
STG: How do you see Kitty?
Salma: Kitty is very bossy, sassy, determined and fearless, but there is also a vulnerability to her that she hides. One of her biggest secrets is that she is a romantic with a huge heart, but she is guarded. I also love how irreverent, funny, and unapologetic she is. I think that what she has in common with Puss and the new character of Perrito is her loneliness.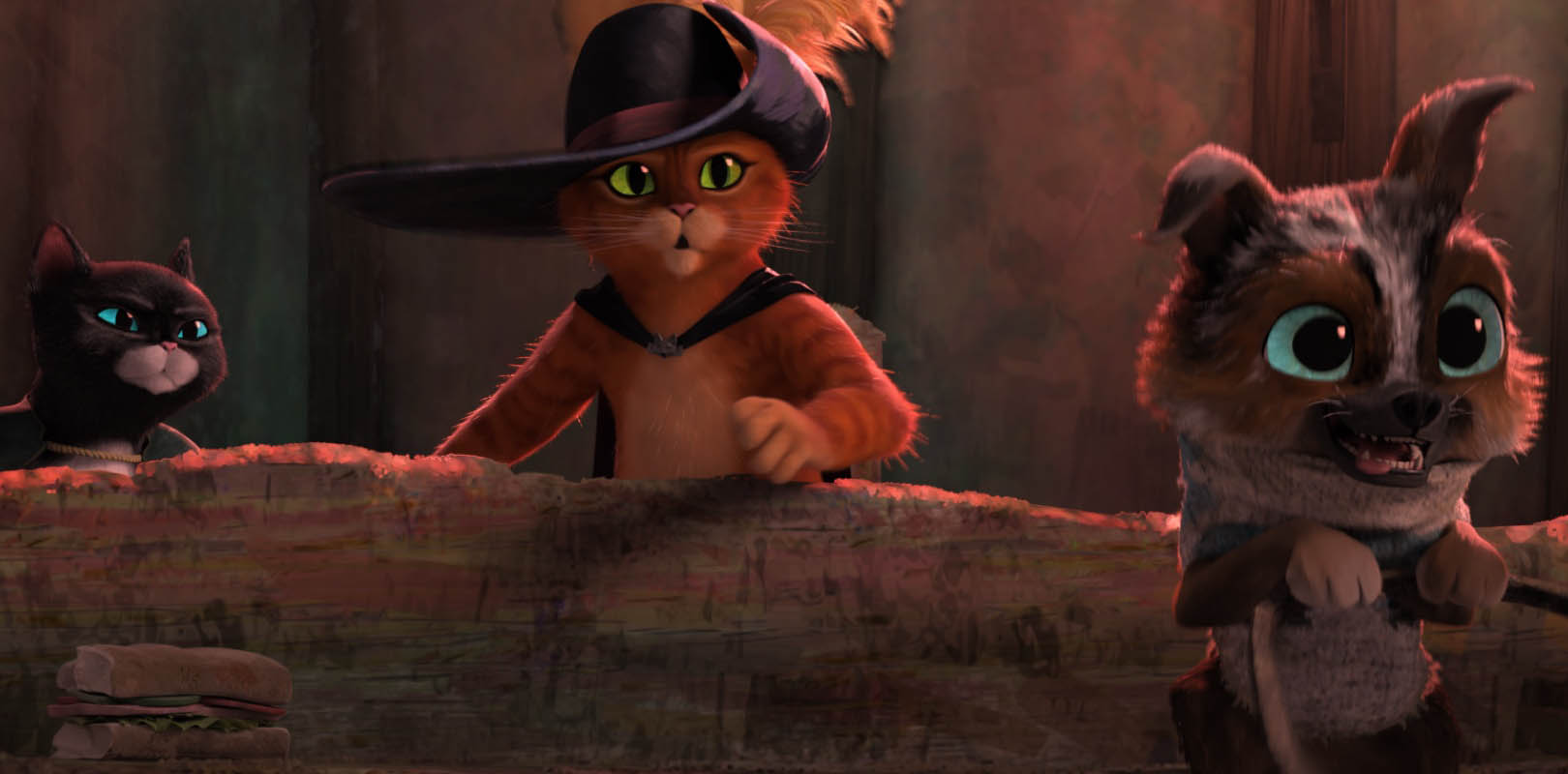 STG: What quest do they embark on?
Well, they are looking for this magical star that will grant them a wish. During that adventure, they go into a very interesting land that is mesmerizing and constantly surprising. It is a journey that makes them understand their priorities and there are many themes in this film that we can all identify with. 
STG: How does Kitty evolve during the course of this adventure?
Salma: She must confront her emotions and be brave enough to be true to herself. Kitty is very courageous in many ways, but it takes even more courage to be brave with your emotions. 
STG: She is quite the equal to Puss and has a great chemistry and banter with him.
Salma: Kitty stands her ground, and I love that about her. At the same time, they complement each other, which is what a partnership is all about. A good partner challenges and complements you, so there is a fantastic banter there. I have been bantering with Antonio on and off the camera for over two decades. I know Antonio very well and he is like family to me, so the chemistry has always been there, and we have a lot of fun working together. Even if we record our roles separately, I already knew how he was going to say things. We just have this rapport where we can be talking to each other even if the other one is not there, and we know the right timing of how to do it.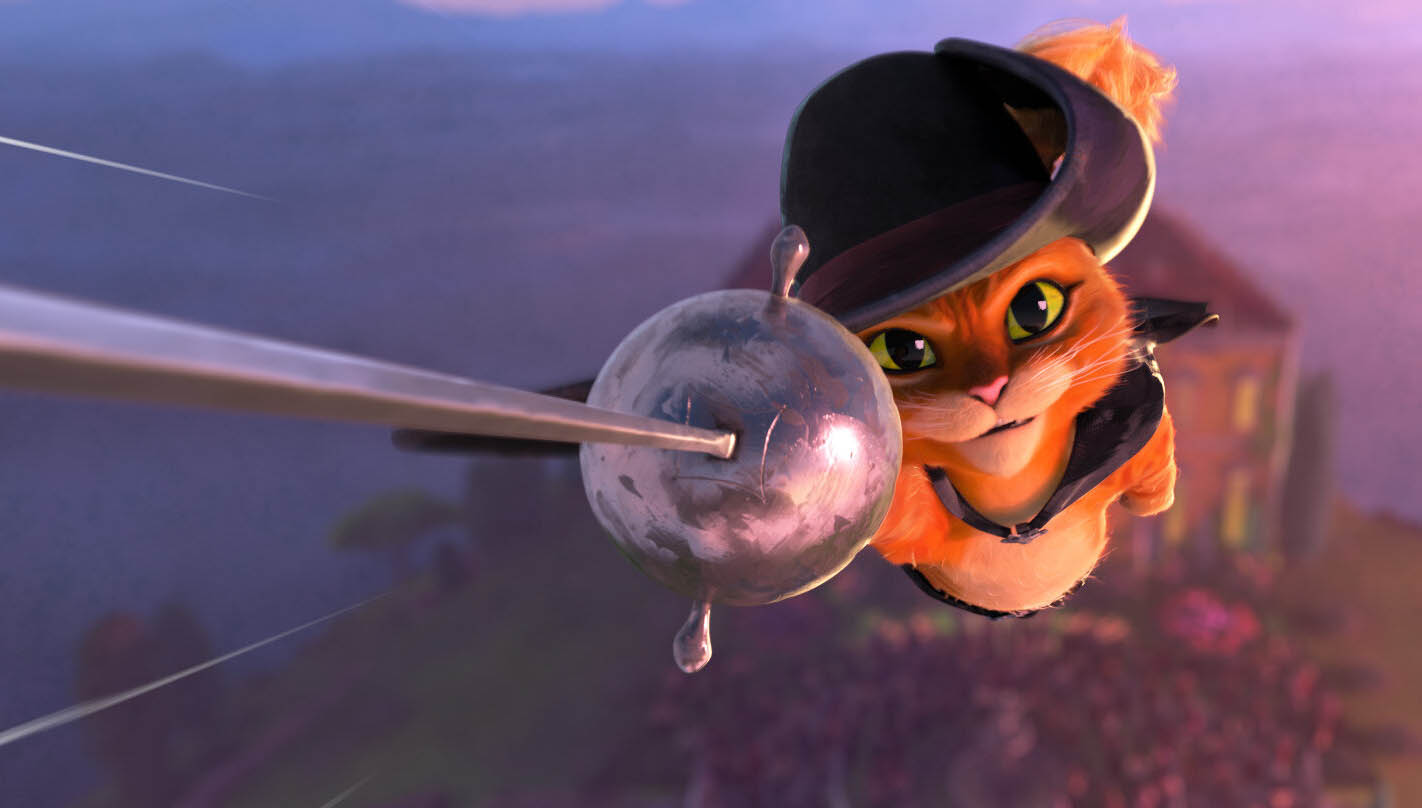 STG: So, is there a similar banter between Antonio and you off screen than there is between your animated characters on screen?
Salma: Absolutely! We are almost like brother and sister in the sense that we like to push each other's buttons and laugh about it. 
STG: What do you believe an actor of the caliber of Antonio Banderas brings to the iconic character of Puss in Boots?
Salma: Puss has this unapologetic confidence that is so charming, and I don't know anyone else in the world who can do that like Antonio. He has a joy and passion for life that is contagious and that has never diminished since I have known him; actually, quite the opposite. Antonio is just bigger than life!
STG: What can you say of Perrito, the new member of the team?
Salma: Perrito is just all goodness and naiveté. Those qualities are quite healing for the cynicism of Kitty and Puss. So, they end up falling for him because it is very hard to resist a dog, even if you are a cat.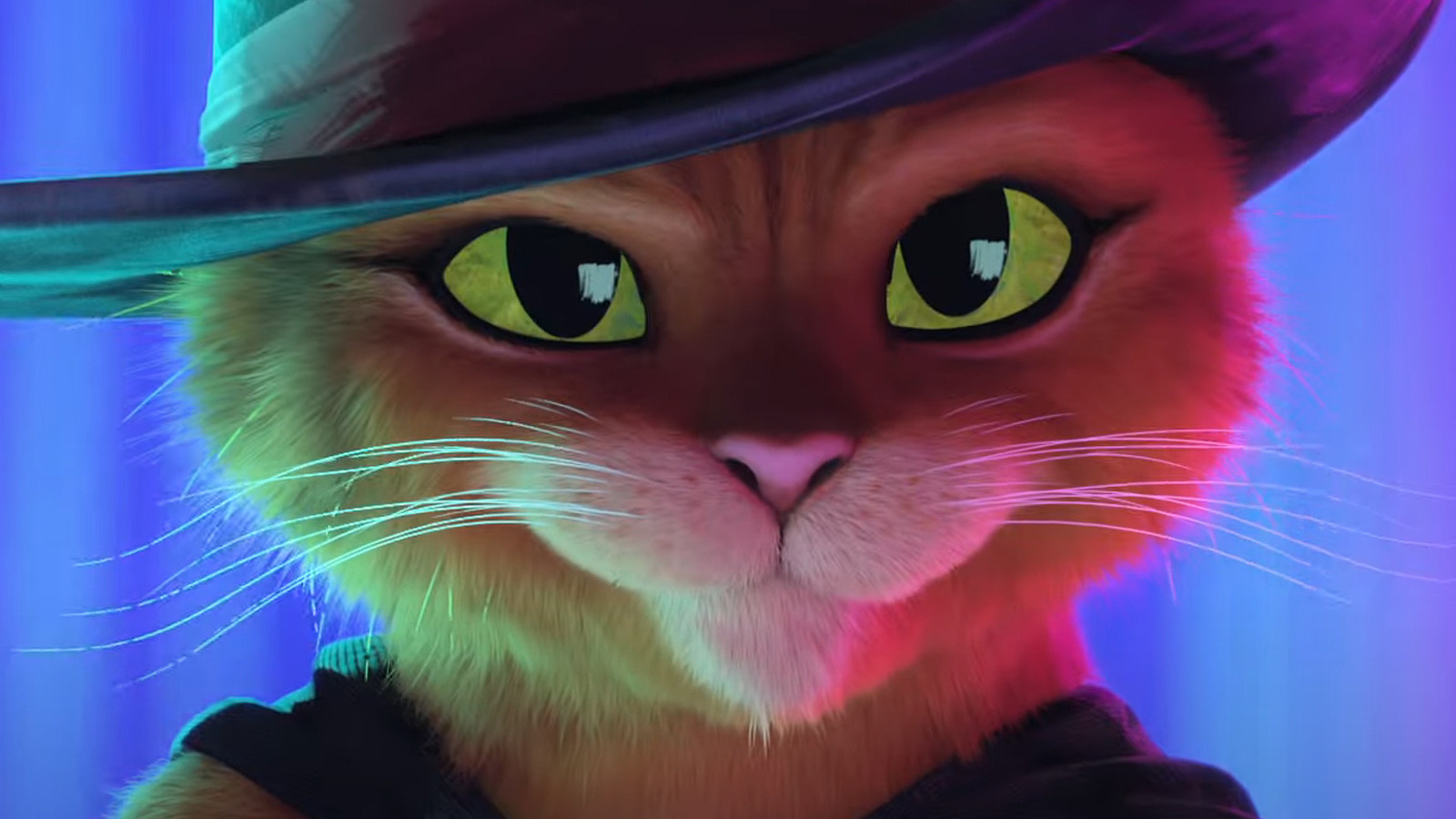 STG: How was the experience of working with director Joel Crawford to bring Kitty Softpaws to life on the screen again in Puss in Boots: The Last Wish?
Salma: What I loved about working with Joel is that we really explored the character together and that he gave me a lot of freedom to take chances and be bold with the role. There were no limits. I remember many recording sessions where we had to stop to get all the laughter out, and I cherished those moments. It was a fantastic collaboration, and I trusted him completely.
STG: The result is a movie that is entertaining for the whole family.
Salma: Yes, because there is an emotional sophistication to it that offers a different experience to everyone, depending on where they are in their lives. It pulls on those emotional strings when you least expect it, precisely because you are having a good time watching it and are not guarded.
I am delighted to help provide an experience to people who, like me, adore cinema and the ritual of getting out of the house to go experience an adventure with your family in a movie theatre. This is the perfect film to do that and it's a beautiful tradition that has to do with community, friendship, and family.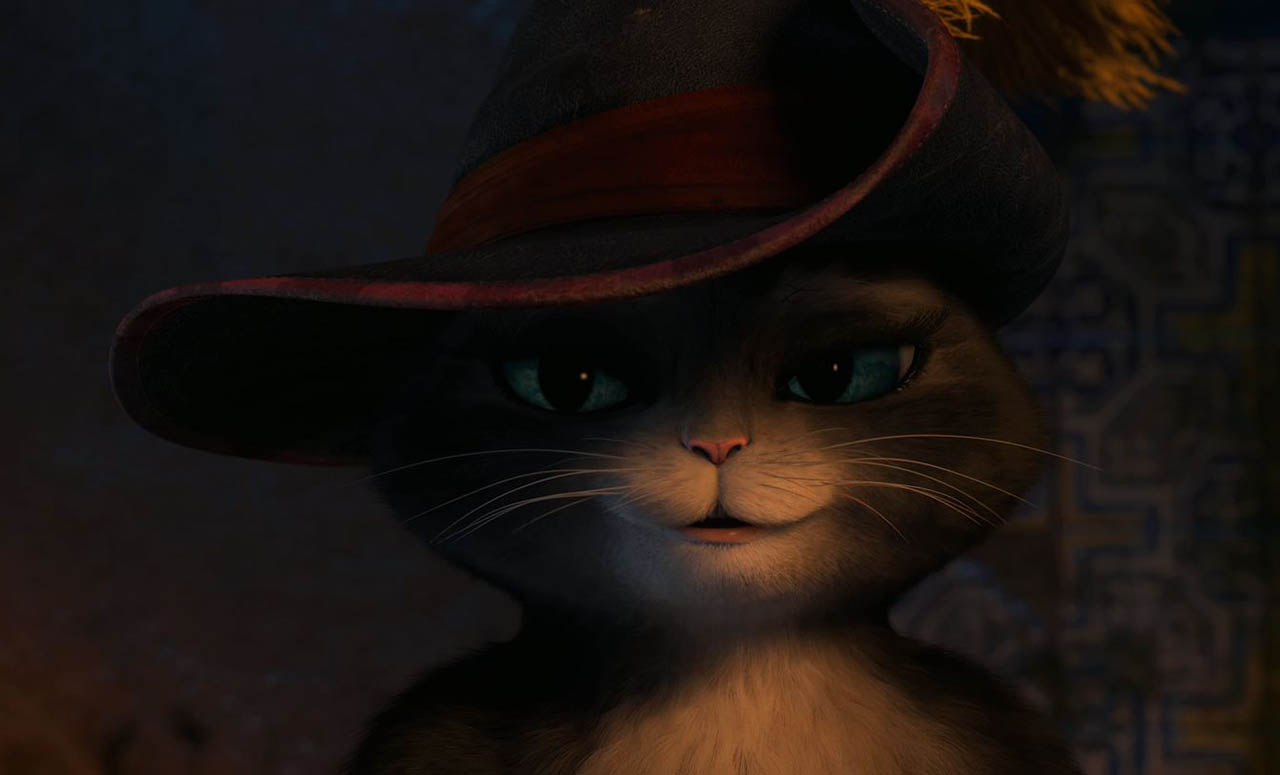 STG: Visually, it's impressive.
Salma: Technology has evolved a lot, to the point where the textures and expression of the characters end up being more emotional. 
STG: True to the Shrek universe, Puss in Boots: The Last Wish reintroduces some beloved fairy tale characters in a unique way.
Salma: Yes, which has a nostalgic aspect to it but also a freshness, as these fairy tale characters are being reinterpreted. You get to share your childhood with your children in a new and unique way. 
STG: Did you grow up with fairy tales?
Salma: Of course! I had a grandmother that would read them to me and make them up all the time because she was a fantastic writer. I wish she was still around, she was such a good storyteller. 
STG: So, what should the public expect from Puss in Boots: The Last Wish?
Salma: They should expect an event and something unexpected for the whole family. No matter what your age is, you are not going to regret watching this film. 
STG: If you could have a wish, what would it be?
Salma: To get everything I wished for. 
Puss in Boots: The Last Wish releases to cinemas on the 26th of December 2022.
Be a supporter of STG