NOW CLOSED – Whilst you may have more chances of siting a Kiwi in the wild than getting hold of Sony's latest flagship console, the PlayStation 5.
New insights released from the fully impartial price and product comparison site, PriceSpy, reveal gamers are still very much looking to buy PS5 games, despite it not being readily available to buy – with the most-popular*game across the month of June revealed as Ratchet & Clank Rift Apart (PS5).
Released on 11 June 2021, Ratchet & Clank Rift Apart (PS5) is a 2021 third-person shooter platform game developed by Insomniac Games and published by Sony Interactive Entertainment for the PlayStation 5.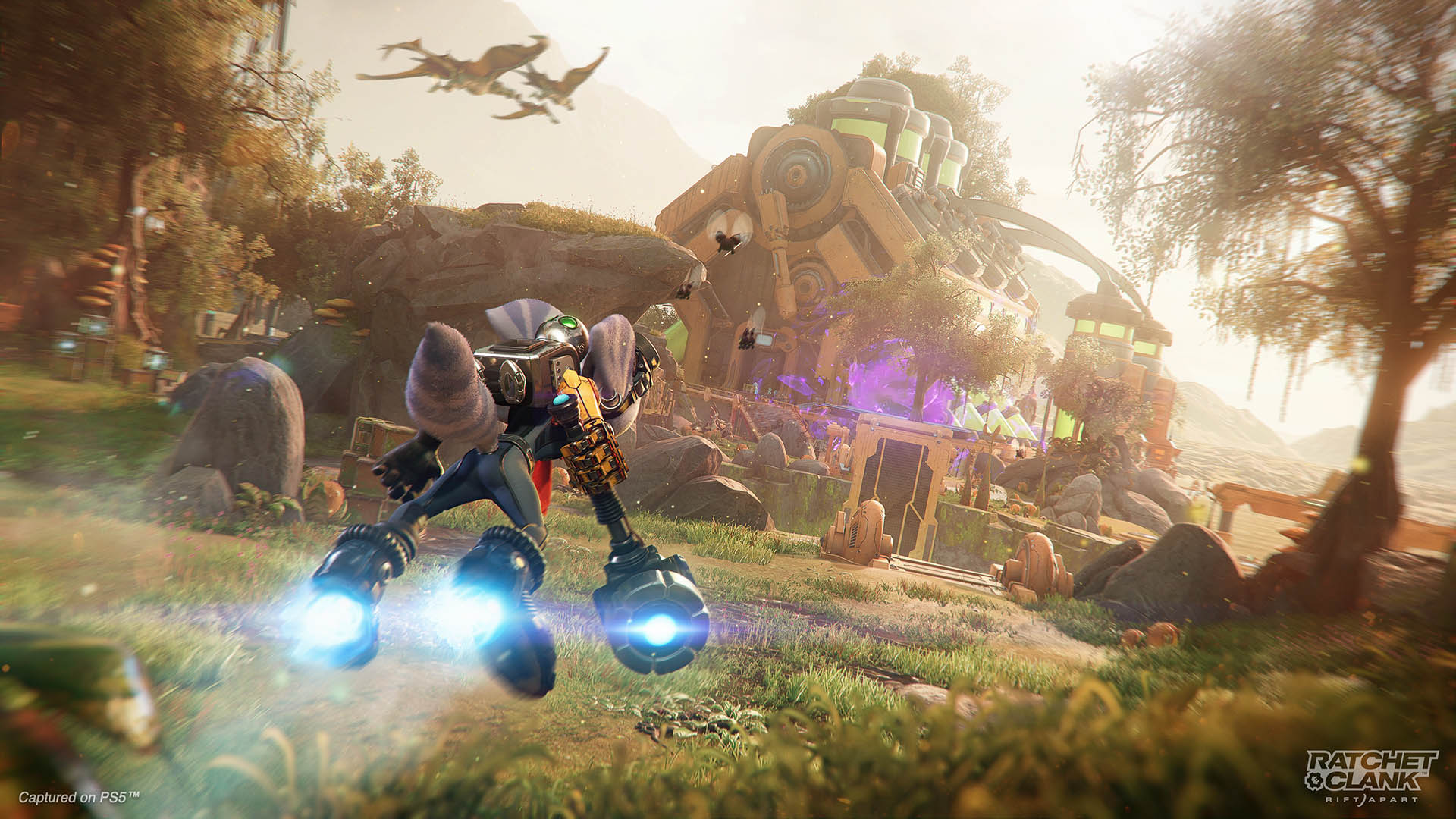 LiisaMatinvesi-Bassett, New Zealand country manager for PriceSpy, says: "The current gaming market is extremely interesting to watch right now, as buying behaviours appear to be changing. Even though Sony's latest console, the PS5, isn't widely available to buy, gamers are not being deterred by the lack of console availability.
In fact, our latest data suggests the new release, Ratchet & Clank Rift Apart for the PS5, was overall most-popular game shoppers were looking to buy in June.
But it's not just new games shoppers are interested in buying, as our popularity data also found people were interested in older games, too."
According to PriceSpy popularity data, Ghost of Tsushima (PS4)and Nintendo Ring Fit Adventure for Switch ranked second and third most-popular games in June, despite launching in 2020 and 2019 respectively.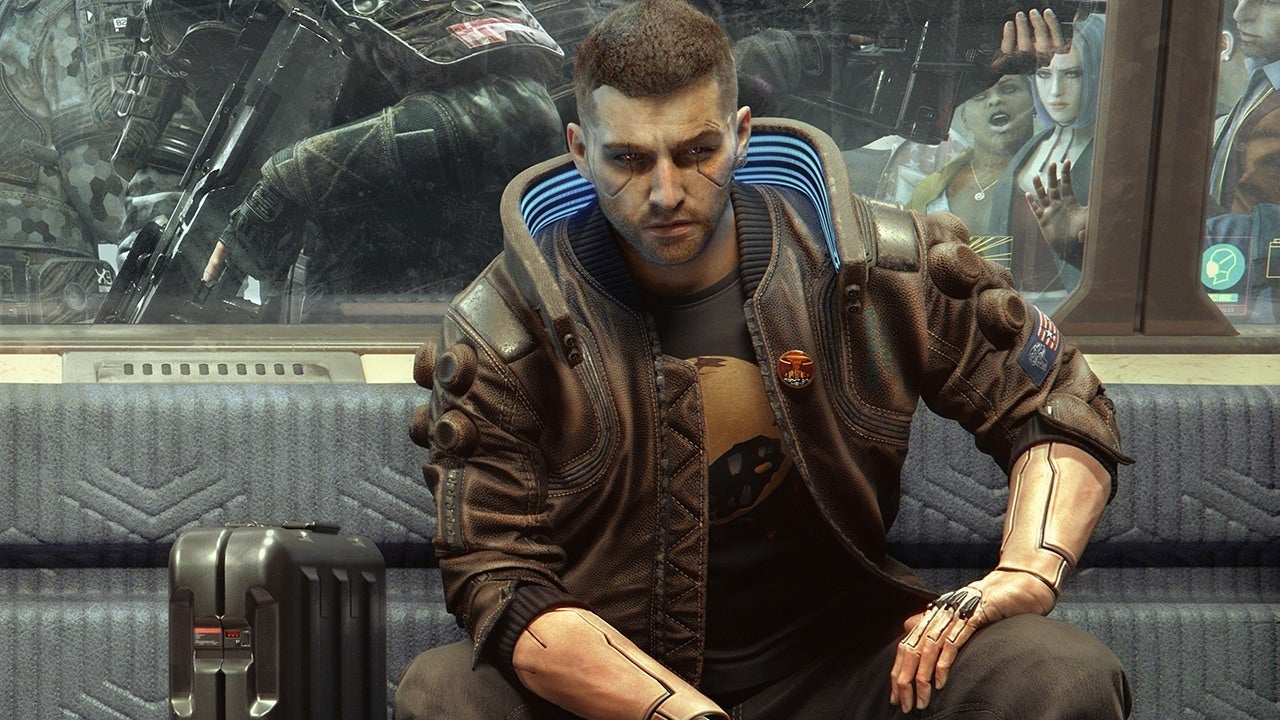 Liisa continues:  "Another old favourite, Cyberpunk 2077for the PS4 (which launched in 2020) rose back up the popularity rankings again, reaching fourth most-popular in June.
A big factor as to why this game has become popular again is its price, as it can currently be purchased for $47.69. Finally, The Legend of Zelda: Breath of the Wild (Switch), which first launched back in March 2017 ranked fifth most-popular in June.
Right now, there appears to be a wealth of games available to buy – and for those happy to play older games, there's some great prices available".
*Source: PriceSpy (prices correct as of 14 July 2021)
"If people are happy to wait around at least three months after a new game is released, our historical pricing insights suggest price points can drop considerably after – so it may be worthwhile holding off buying straight away.
For those looking to buy a new game, we always recommend people take their time and carry out some price research first, as this important buying step can save hundreds of dollars in the long term."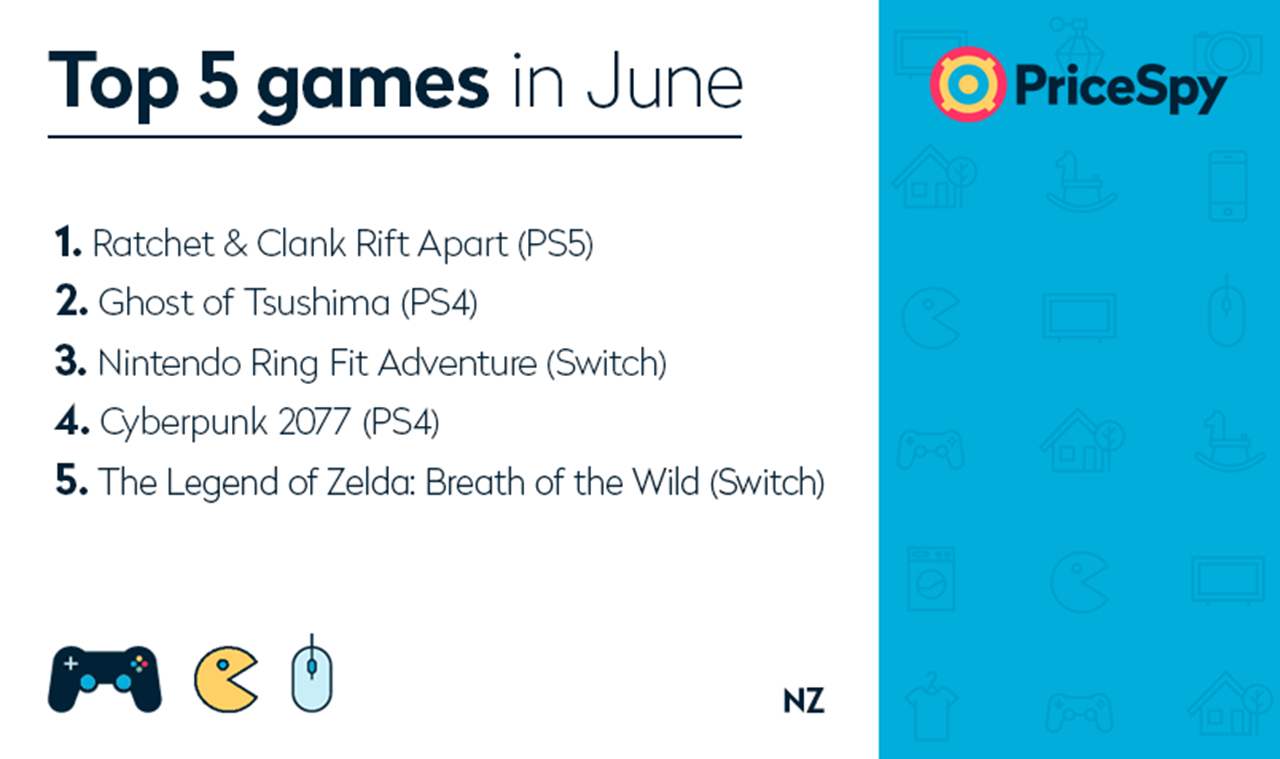 Thanks to our mates at Pricespy NZ STG is giving TWO winners a chance to select one of the top games for June 2021.
To stand a chance of winning, enter our giveaway by answering this question:
What is YOUR fav game from the new generation of consoles?
There is no wrong or right answer and you can be as descriptive as you like.
You can give us your answer by placing a comment below, hitting us up on Facebook, Tweet to us, or Email Us.
Important stuff: Winner(s) will be randomly selected from those that Comment below / Facebook Comment / Email in accordance to the above Question. Winner(s) will receive a physical copy of the video game of their choosing. Two winners will be selected – once notified you will be given the option of selecting one game from Pricespy's list of the most popular video games in June 2021. Some games are age restricted – you may be required to provide proof of age. Competition ends on the 5th of August 2021. Only New Zealand entries are accepted for this promotion.
Download the PriceSpy app here.