PriceSpy report Nintendo Ring Fit Adventure out performing new releases.
NOW CLOSED – Just over a year after it was first released, insights from the fully impartial price and product comparison site, PriceSpy, suggest popularity for old-time favourite, Nintendo Ring Fit Adventure, is still soaring – with the fitness game claiming overall top spot in PriceSpy's game popularity rankings for the month of September 2020.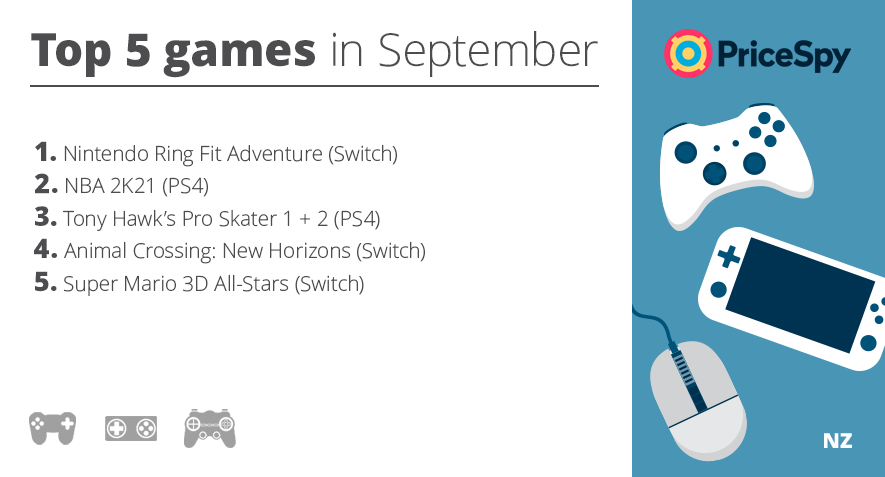 LiisaMatinvesi-Bassett, New Zealand country manager for PriceSpy, says:  "After months of PlayStation dominating the New Zealand gaming market, our recent findings suggest New Zealand gamers are following a similar trend to what we're seeing around the world. In Nintendo's home country of Japan for example, Nintendo Ring Fit Adventure reportedly sold more copies than one of Switch's biggest releases, The Legend of Zelda: Breath of the Wild. Demand may also have been heightened as a result of a huge global stock shortage for this particular game, as people searched out alternative ways to keep fit at home due to Covid-19″.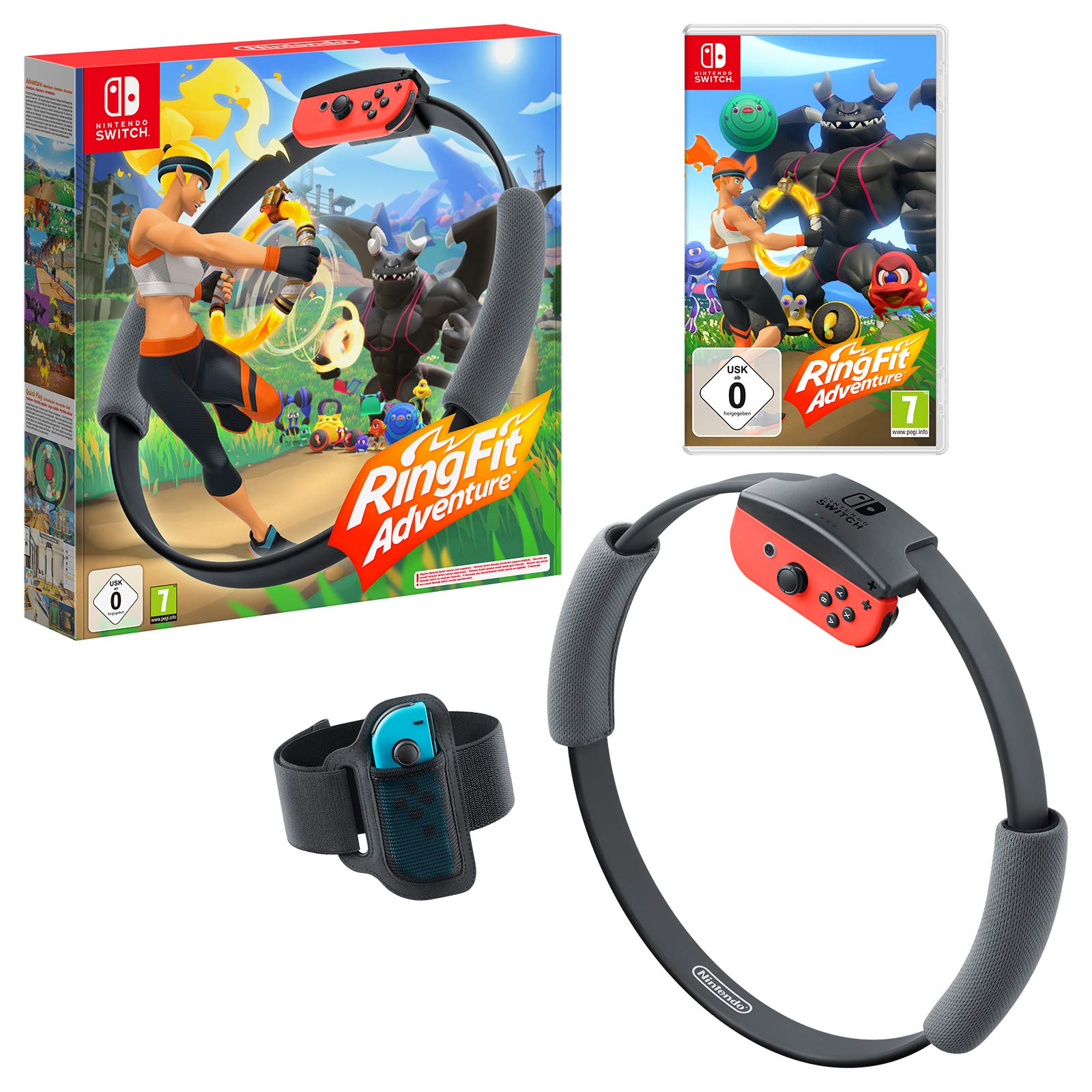 Liisa continues:  "Now that the game is widely available again, the popular family favourite is now outperforming the likes of new game releases: NBA2k21 (PS4); Tony Hawk's Pro Skater 1 + 2 (PS4) and Super Mario 3D All-Stars (Nintendo Switch). Whether the demand we're witnessing for Nintendo games will continue to grow as we enter the Christmas buying frenzy will be interesting to monitor, as PlayStation and Xbox are soon launching new flagship consoles.  Fans may therefore be holding out for these to come out before buying any more new games for either these platforms. One thing's for sure – for those looking to buy any new game or console, we couldn't recommend more strongly the need for shoppers to conduct important pricing research. Pricing changes every day – multiple times a day. One way to make sure you're never paying over the odds is to use a price comparison site, like PriceSpy.  Simply have a look at the historical pricing of the product you are looking to buy, to make sure it is fair and reasonable. If the price is too high, simply set up a quick and easy price alert, so that you are automatically told (through a push notification) if the price drops below a certain point. For those looking to buy a brand new release, another great buying tip is to wait three months after the game is first launched – as our historical pricing data suggest this is when prices start to reduce".
PriceSpy has teamed up with us to Giveaway two of the top two most clicked on games in September 2020.
To stand a chance of winning, enter our giveaway by answering this question:
The next generation of console gaming is nearly here. Which console are you waiting for:
A: PlayStation5
B: Xbox Series X | S
There is no wrong or right answer and you can give us your answer by placing a comment below, hitting us up on Facebook, Tweet to us, or Email Us.
Important stuff: Winner(s) will be randomly selected from those that Comment below / Facebook Comment / Email in accordance to the above Question. Winner(s) will receive a physical copy of NBA 2K21 for PlayStation 4 and Nintendo Ring Fit for Nintendo Switch. NBA 2K21 is rated PG in New Zealand, Nintendo Ring Fit is rated G in New Zealand. Competition ends on the 8th of November 2020. Only New Zealand entries are accepted for this promotion.
Download the PriceSpy app here.