NOW CLOSED – With Black Week upon us, PriceSpy, the fully impartial price and product comparison site, is revealing its top game predictions ahead of the biggest of the sale days, Black Friday.
Before gamers rush to the malls to snap up the deals being offered by retailers, the pricing watchdog is encouraging shoppers to carry out pricing research ahead of people buying and to look out for products that increase in price across the big sale days.
According to new pricing insights released within PriceSpy's new Black Friday Report, almost a fifth (18 per cent) of all products listed on PriceSpy reduced in price by at least 10 per cent or more on Black Friday last year. But, 12 per cent of products also received a price hike on the sales day (Black Friday vs to 1 November 2020).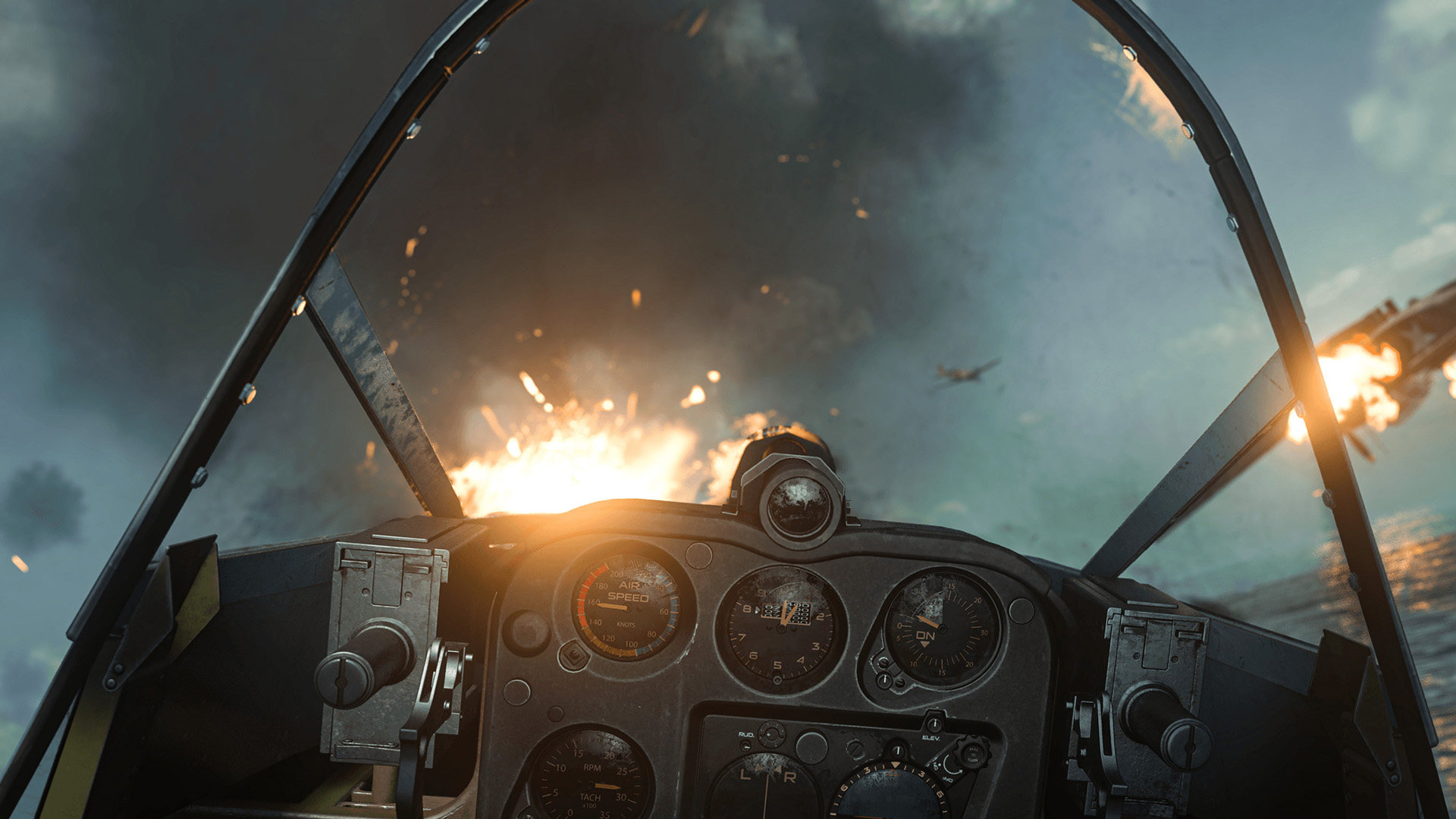 And if you're tempted to shop early this year, especially with shipping delays affecting product availability and customer demand skyrocketing for items like graphic cards, consumers should be wary that not everything is necessarily cheaper.
Liisa Matinvesi-Bassett, New Zealand country manager for PriceSpy, says: "Our pricing data found almost one in ten (eight per cent) of products listed on our website increased in price before Black Week last year, to then get discounted on Black Friday, making the sale appear better than what it was."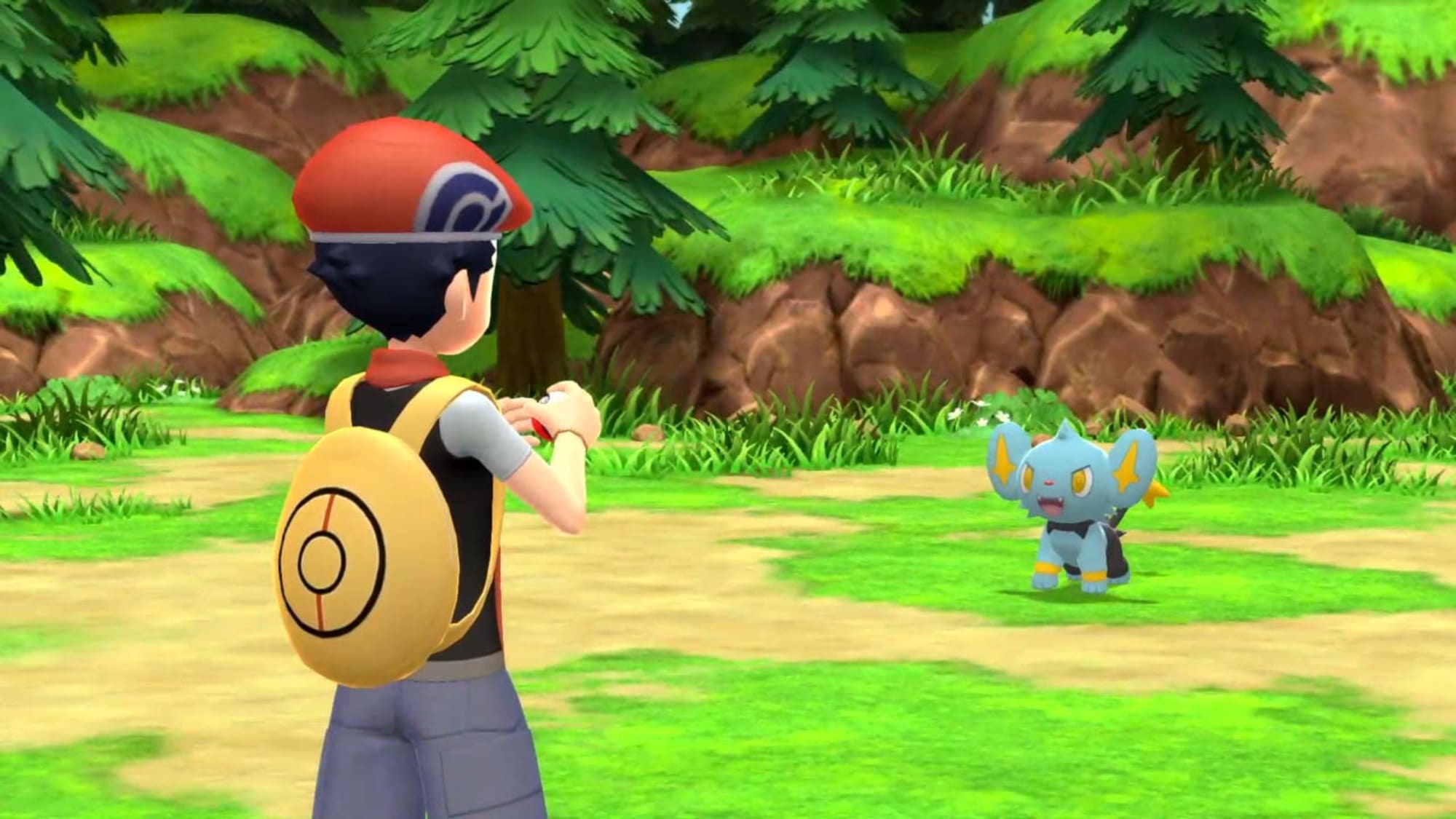 So, how can shoppers seek out the best deals around? Here's PriceSpy's top sale shopping tips:
Check out the competition
First things first – take time to check if an offer really is as good as it sounds by sussing out the competition. Is the same game, console or controller available at an even better price elsewhere?
Using the PriceSpy app will help you do this, as it provides access to thousands of prices and products instantly.
Don't get confused by the big discounts
Even if the product you are looking to buy is being advertised with a price drop, don't take the retailers word for it. Use a price comparison site or app, like PriceSpy to check out the product's price history.
On PriceSpy, we let shoppers see just how much price points fluctuate every day with the price history feature.
It provides full transparency to consumers, so they can see if a store has raised the price of the product ahead of the sale day to make the discount offered on Black Friday appear better than it is.
It also allow shoppers to see if the product they are looking to purchase can be bought for less out of season or at a different time of year.
And if the deal isn't as good as what it should be, we encourage people to be prepared to walk away.
Preparation is key
The best chance of finding a good bargain comes from preparation. If shoppers know in advance what they are interested in and have a rough idea of the price, they're less likely to get carried away and buy the wrong thing during the sales event. Create a wish-list of products and keep it updated with different prices.
We also suggest people set up a price alert for the items they are looking to buy.  The PriceSpy app or website will then automatically notify shoppers as soon as the prices drop, so they don't miss the boat.
Liisa concludes: "When it comes to making the most of Black Friday, preparation is key. Whether shopping in-store, or bargain hunting online, shoppers should research items they want to buy well in advance rather than splashing out on a whim.
"The PriceSpy app and website is designed to help consumers conduct research quickly and easily.  They can even check out delivery costs, delivery times, whether products are in stock and for online shopping, whether click and collect is available. It couldn't be easier.
"Otherwise, shoppers can head to the PriceSpy website as we have collated the best Black Friday deals and offers in one easy place.  People can the sort by best offer, popularity, price drop and more."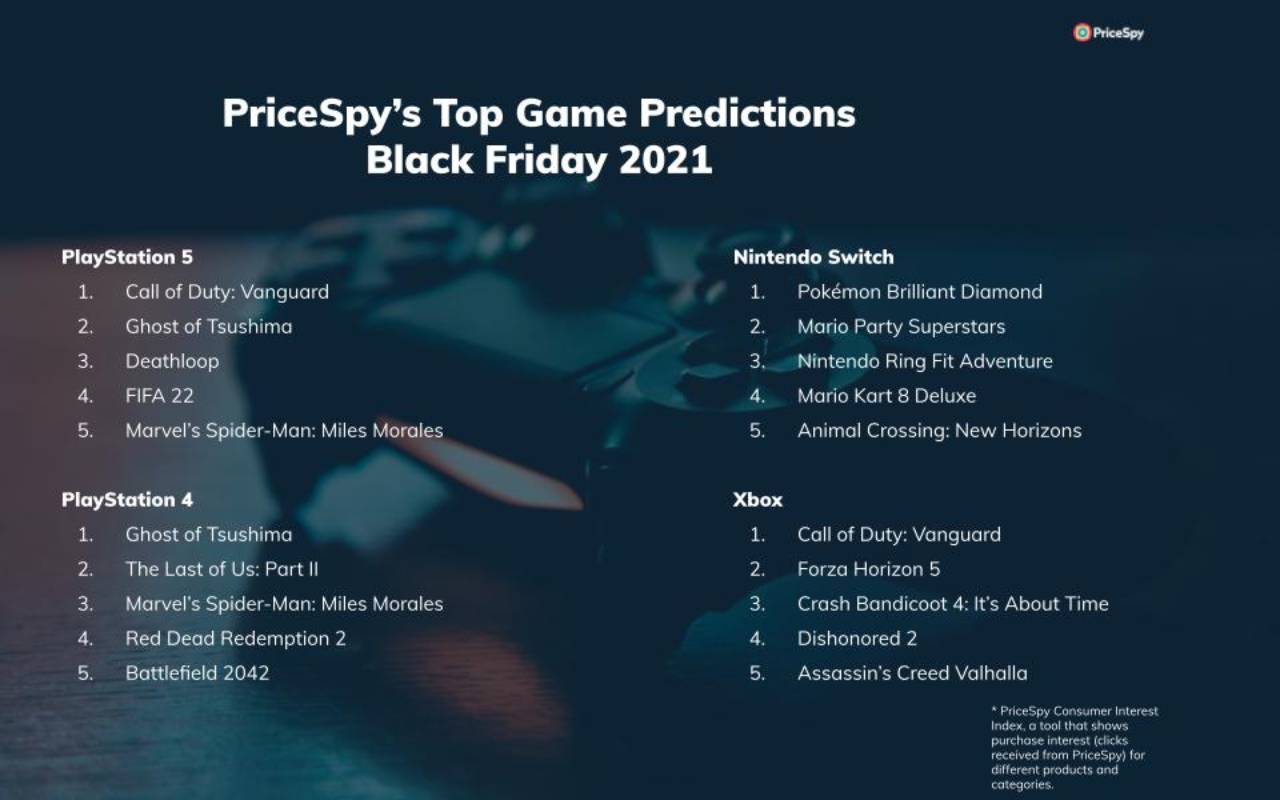 Thanks to our mates at Pricespy NZ STG is giving away the top Pricespy predicted Black Friday (2021) game for PlayStation 5 (Call of Duty: Vanguard) and Nintendo Switch (Pokemon Brilliant Diamond).
To stand a chance of winning, enter our giveaway by answering this question:
What was your best Black Friday gaming related score from last year (2020)?
There is no wrong or right answer and you can be as descriptive as you like.
You can give us your answer by placing a comment below, hitting us up on Facebook, Tweet to us, or Email Us.
Important stuff: Winner(s) will be randomly selected from those that Comment below / Facebook Comment / Email in accordance to the above Question. Winner(s) will receive a physical copy of the video game Call of Duty: Vanguard on PlayStation 5. Call of Duty: Vanguard is rated R18 in New Zealand, and, a physical copy of the video game Pokemon Brilliant Diamond for Nintendo Switch. Pokemon Brilliant Diamond is rated G in New Zealand. NOTE: You may be required to provide proof of age. Competition ends on the 2nd of December 2021. Only New Zealand entries are accepted for this promotion.
Download the PriceSpy app here.