When I originally got my hands on Nintendo's latest console, the Nintendo Switch, I came away impressed. An ambitious device, it attempts to be both the best handheld console ever, and a fantastic home console. After spending nearly a week with it, Nintendo have pulled off one, if not both of these goals.
The hardware enhances the feel of flow, yet at the same time enabling a robust variety of interactions, justifying each's existence without feeling too gimmicky. This must also be balanced against players expectations, cost and feasibility. In short, it's no easy task to create a quality hardware console. Hardware reviews can be dull, full of screenshots explaining system preferences and close-up shots of air vents. But hardware is only as good so far as it supports excellent games, and Nintendo have created a console that (only) enables playing games, perhaps in whole new ways.
Hardware
To the hardware itself. The Switch is well-built, and again I was astounded by how small the package is. The Wii and Wii U were the smallest of their respective generations, and the Switch is much smaller still. Yet, it's quite wide for a handheld with the Joy-Con attached either side.
It nevertheless fits into the hand well and felt comfortable even after a couple of hours play. The screen is high quality, without question the best display Nintendo has put in a device. Game Cards are very small, somewhere in between a standard and micro SD card size.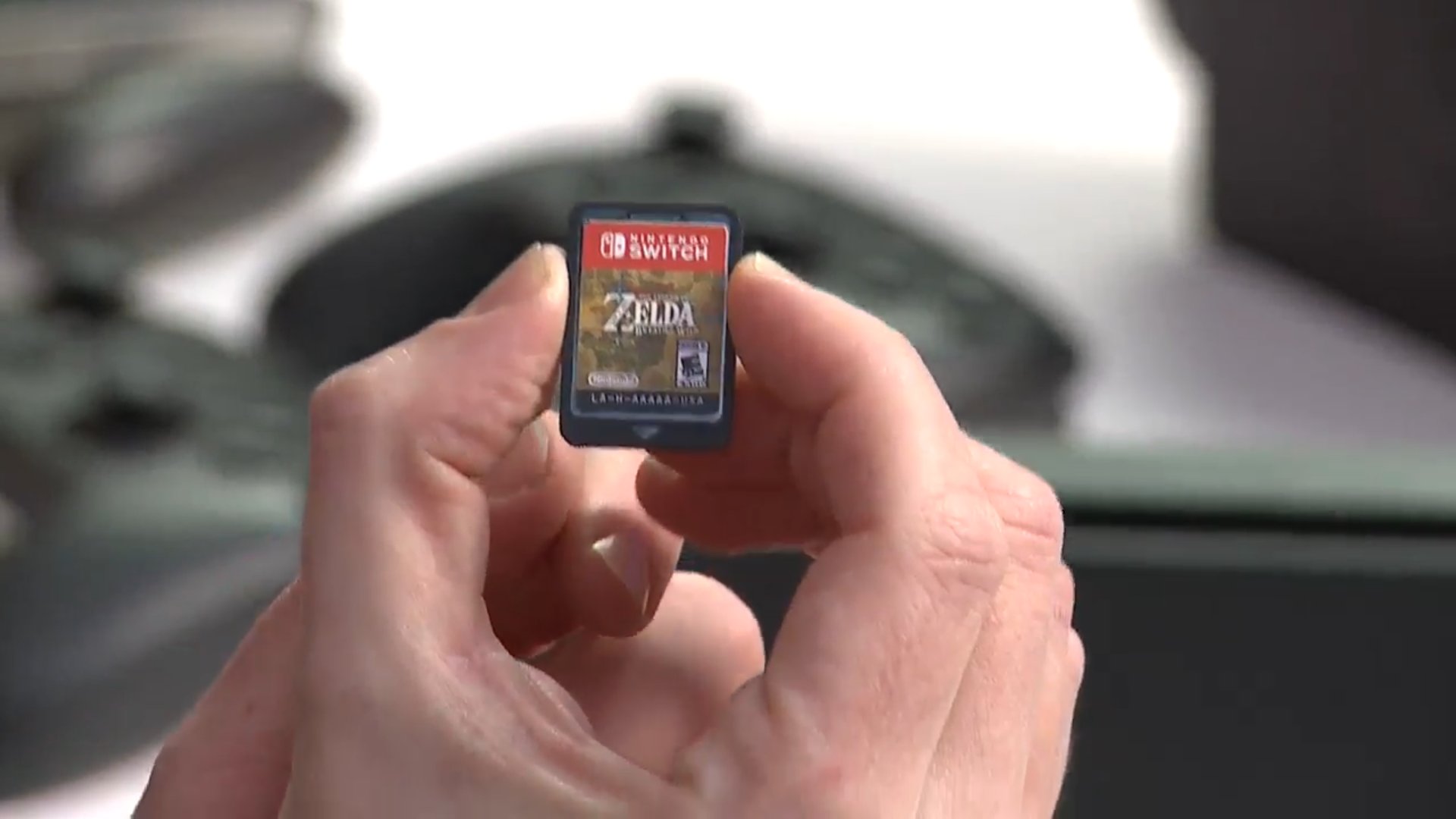 The Joy-Cons are surprisingly comfortable, even for longer periods of use in the included Joy-Con Grip. It is unfortunate that Nintendo chose to nickle and dime its customers in not including the Joy-Con Charging Grip. For those people who will play the Switch mainly in its console mode, the lack of charging on the Grip will be frustrating. The only other way to charge the Joy-Con is through attaching them to the Switch console itself, so you must either remember to attach them once you're done charging, or play for a while in the handheld mode. It's a pain, and one that could have been easily avoided.
You can make the Joy-Con slightly larger by attaching the included Straps, which make them slightly more symmetrical and greatly improve the accessibility of their shoulder buttons. Unfortunately, trying to get them off once they're on is legitimately frightening. They require an inordinate amount of force to remove, and as a result of that force, come out somewhat dangerously. It's a bizarre oversight on Nintendo's part and extremely unpleasant. I hope future hardware revisions will make it easier, because it is unacceptable at the moment.
Software
Nintendo has worked with NVIDIA, creators of the System on a Chip powering the Switch, to create a unique, low-level software environment for the Switch. The operating system software is very quick, a blessed relief from interminable Wii U loading screens, and I would go so far to say as the fastest console (in terms of operating system responsiveness) on the market today.
At present it is very barebones though, even with the day one 2.0 patch. There's no Virtual Console, friend codes are still a thing, you can't share videos and saves are locked down to system storage – an inexplicable decision on the face of it. It is slightly disheartening to deal with at the moment.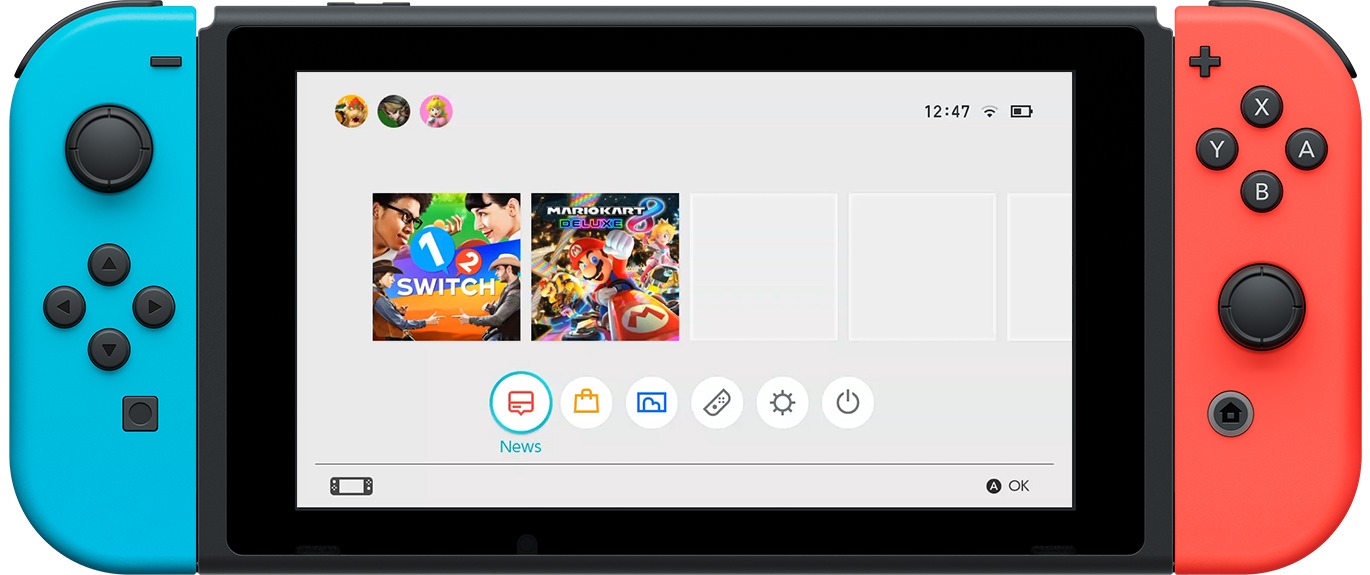 The introduction of fast suspend and awake is a huge boon, and a first for a Nintendo home console. Nintendo should require that all games support regular Autosaves and / or the ability to Save anywhere though. Even though the Switch has console and PC class games, it is still inherently a mobile device, and must have the capabilities to support that. Games with Save points half an hour apart feel positively antiquated on this impressive hardware, and don't take into consideration the real-world consequences of running on a battery.
Conclusions
The Switch is brilliant hardware, and it is the software that needs the most work. The good news is that the issues in software are mostly fixable, and even the quibbles I've had with the hardware could be addressed either in a small revision or whatever the next version of the Switch might be.
These are a dozen small papercuts that somewhat undermine the otherwise pure joy of using the Switch. But the Switch as it stands now is still a fantastic value ivestment.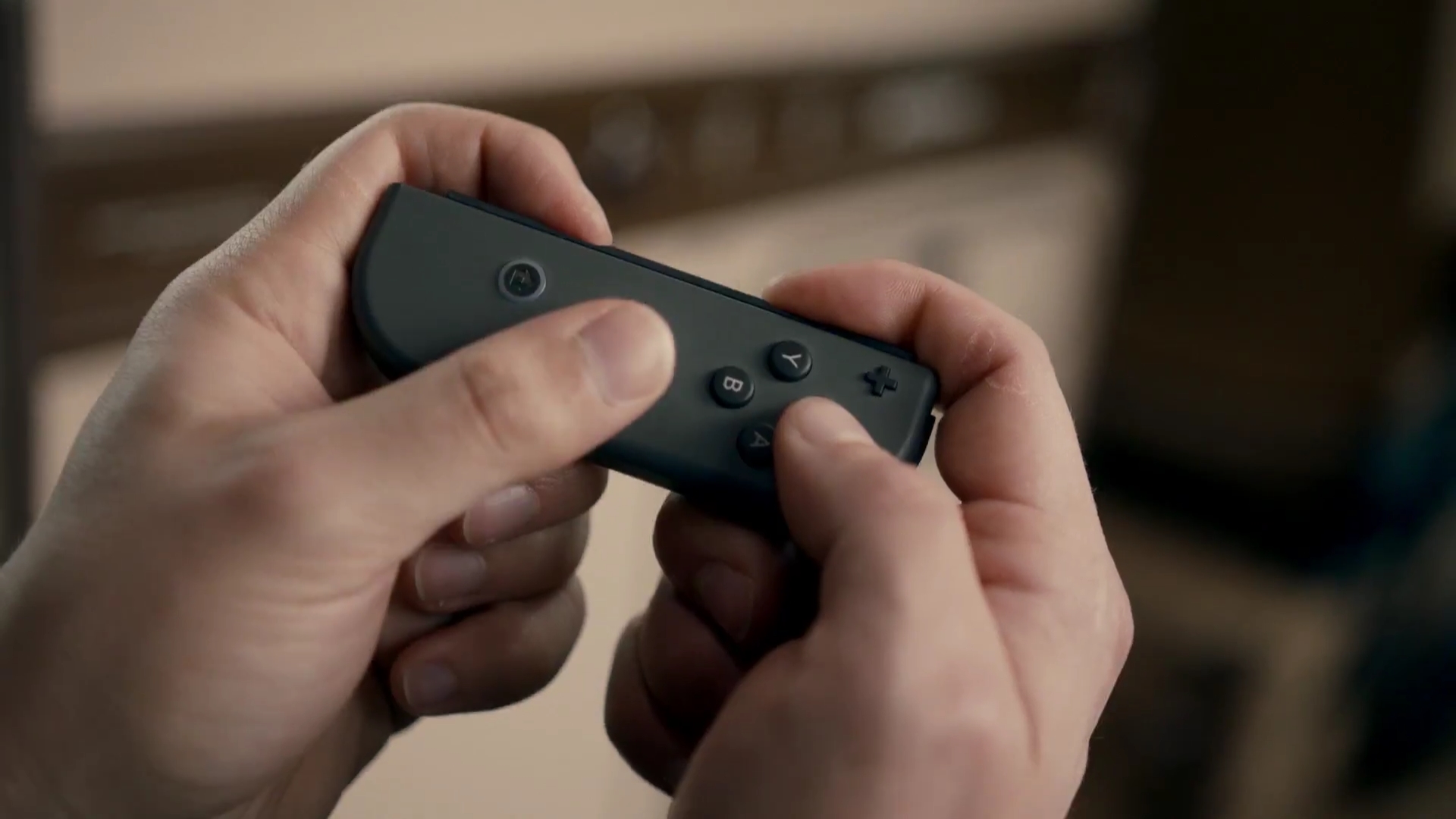 Nintendo's pitch to you is this: take console quality games, Nintendo quality games, wherever you go. At home, with friends and on the go. That's it. It doesn't make promises about being a fantastic Virtual Console machine, or yet another Netflix device.
Yes, those features are currently lacking, and should be there. But lamenting their absence misses the point. Having those things may make the machine better, but for now they are better understood as the ideal type, the dream version of a Nintendo console created by so many journalists and media outlets since the Switch's reveal as the NX. This dream machine doesn't exist at the moment, and lamenting its shortcomings distracts from what it can do. I think that gamers buy machines for what the consoles do, and if you want the best Nintendo console to date, for the latest Nintendo (and indie) games, then the Switch can do that. That's enough for many people, and, personally, it's enough for me.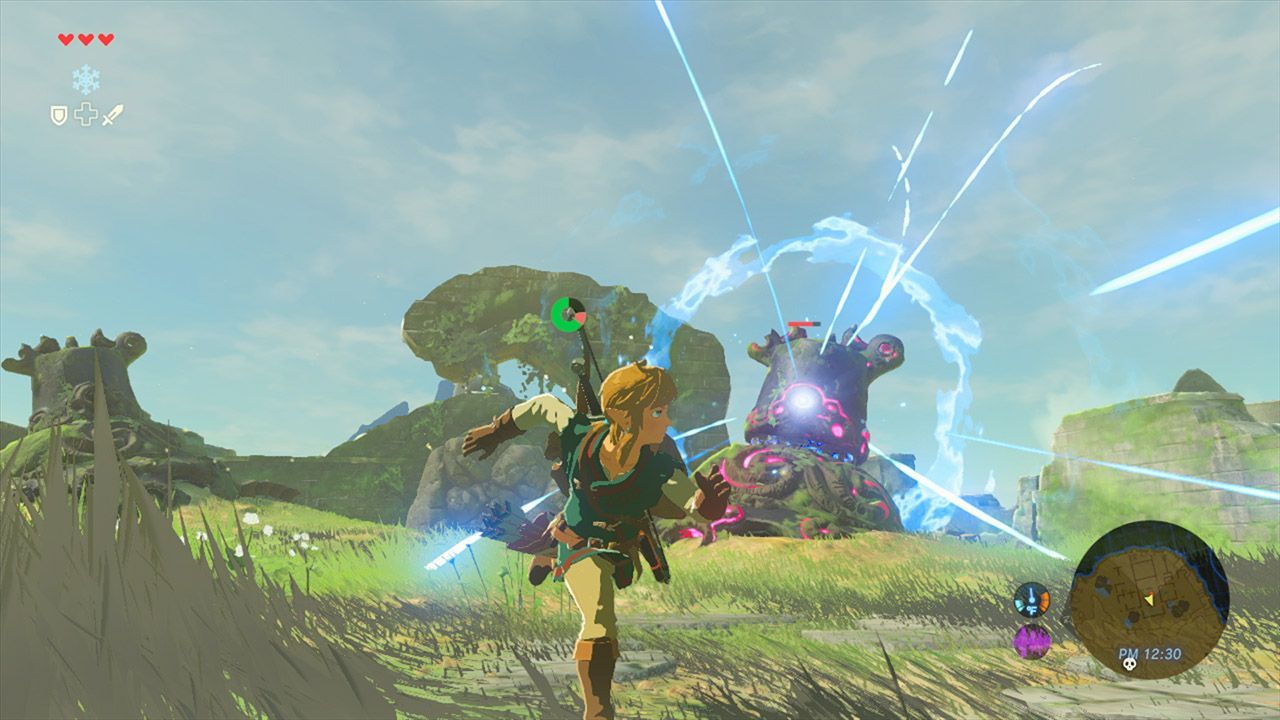 Taken on its merits, right now, the Switch already justifies itself.
You have the best Legend of Zelda game that you can now take with you, new ways of interacting in the Joy-Con in 1 2 Switch (which must be a pack-in title by the end of the year, surely), and truly mobile local multiplayer, best shown in Snipperclips. As always for Nintendo, the joys of a new console come in discovering, exploring and pushing to the limits the opportunities of what the new console offers. It's about new games, enabled by new hardware. Not in rehashing past games or being another me-too device. And the Switch definitively isn't a me-too device.
Despite its appearance as "yet another black tablet", through some unique hardware, the Switch truly delivers on its promises.