Battlezone is one of the first big pushes of VR – not just in PSVR but for its competitors as well – into the kind of full-scale games that move beyond the experimental and short experiences that have been popular on the platform so far. A wholesale revamp of the original arcade-based Battlezone game (and its later ports), it puts itself out there by demanding to be judged on the same merits as every other full-priced game. So, does it live up to its self-imposed expectations? Can it truly be considered as a peer to other AAA games? Achieving this would be significant – a feat demonstrating that virtual reality is a medium with the potential for just as rich gameplay as traditional games mediums.
At its core Battlezone is a tank simulator. Set in the distant (depending on who you believe!), matrix-like future when the robots have taken over, you are part of the last remaining resistance to total AI domination, and you, as a tank pilot are tasked with fighting your way through a number of different stylised arenas to prevent catastrophe. Cleverly, the tank piloting itself is "virtual" – that is, you as the player are remotely controlling the tank through virtual reality. I found this a nice touch that slyly addresses both the limitations of VR and helps place you in the game space in a more believable way.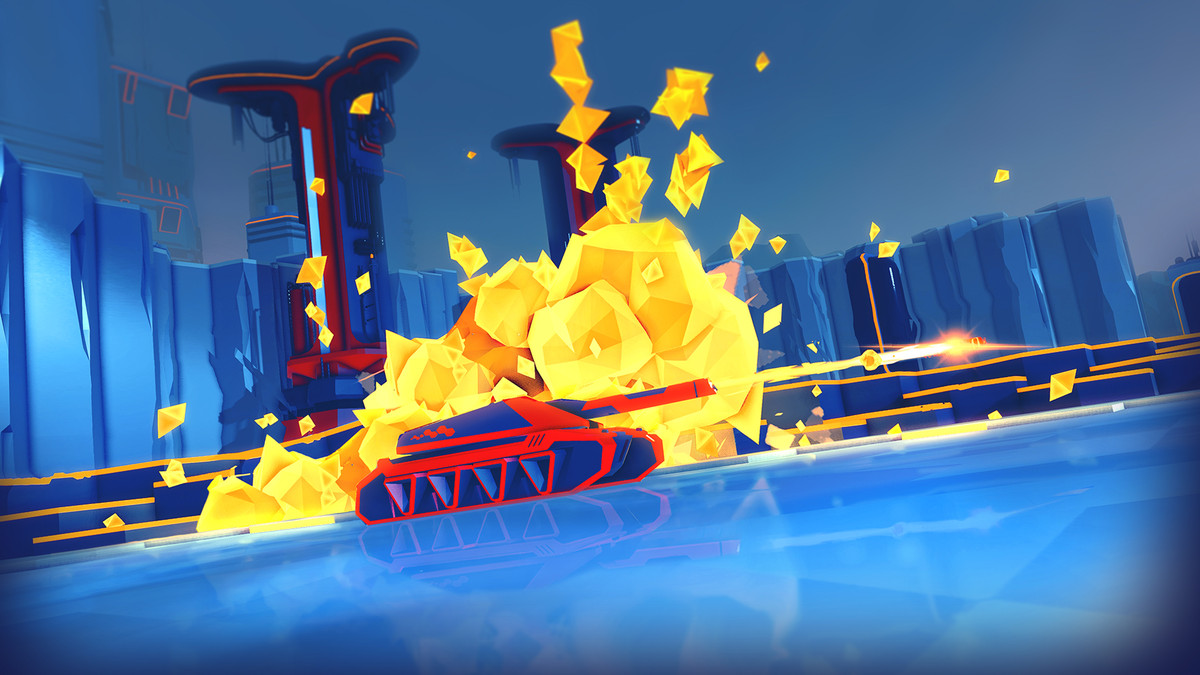 While there is only one game mode, it does support a variety of mission types, such as playing escort, engaging in targeted destruction, or protecting an enemy base. Missions are chosen on a hexagonal grid leading from the start to the final battle, so there are some options for which way you progress. The more stops you take however, the harder the enemies become, so there is strong pressure to use the shortest route possible. You can also set how long you want the campaign to be if you have a bit more time to spare.
It's also possible to play Battlezone in a cooperative mode, though finding a friend with a PSVR headset may be the hardest part about playing this way. Co-op makes the campaign much easier, as you can provide double the targets and double the firepower, as well as being able to revive your teammate by driving up alongside them.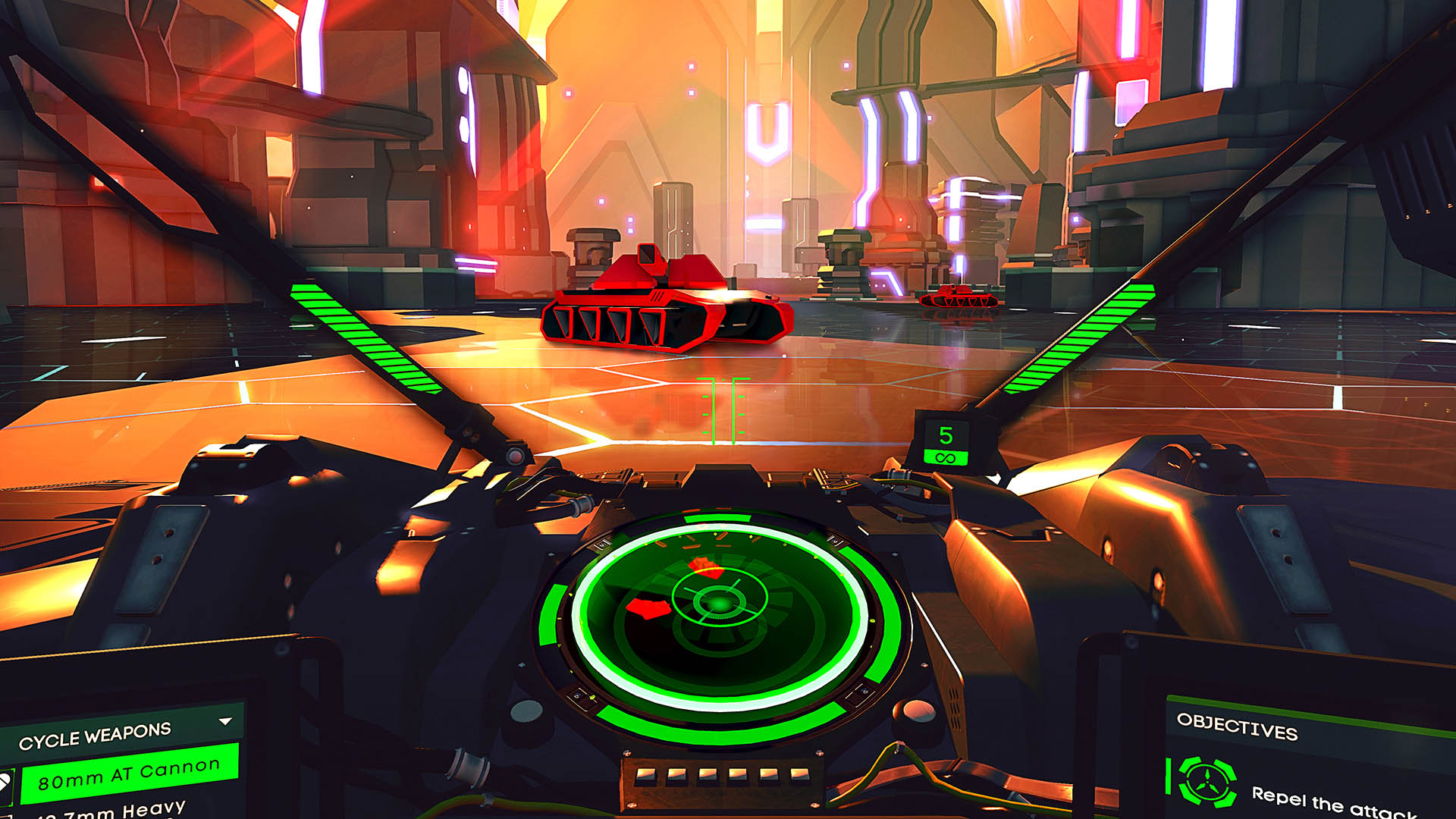 I was impressed with the way the game controlled, with responsive movement and excellent tracking. The PS virtual reality headset really does help play this game, as it is intuitive to look around for opponents, which nicely complements the radar in the tanks display. Look down at the radar to seek out your opponent, then as you're getting closer look around for them. Seated cockpit games are emerging one of the best type of VR experiences with the current hardware available, and Battlezone provides further proof of this. Although seemingly a limited type of experience, it has proven fairly versatile.
Battlezone reminded me of an old, vector-based game from my mac gaming days, Spectre VR (a title that is perhaps a foreshadow of things to come?) except realised in a way that I couldn't have dreamed of all those years ago. Sure, the core gameplay could have (and has) been replicated in non-VR games, but the developers have made the most of the hardware, resulting in a game that is noticeably better wearing a headset. While I personally didn't experience any VR sickness playing Battlezone, I still needed to take a break every half hour or so. Through its stylised design, Battlezone is one of the better-looking VR games, and it is one of the few games so far to make real, substantive additions to the game with PS4 Pro updates.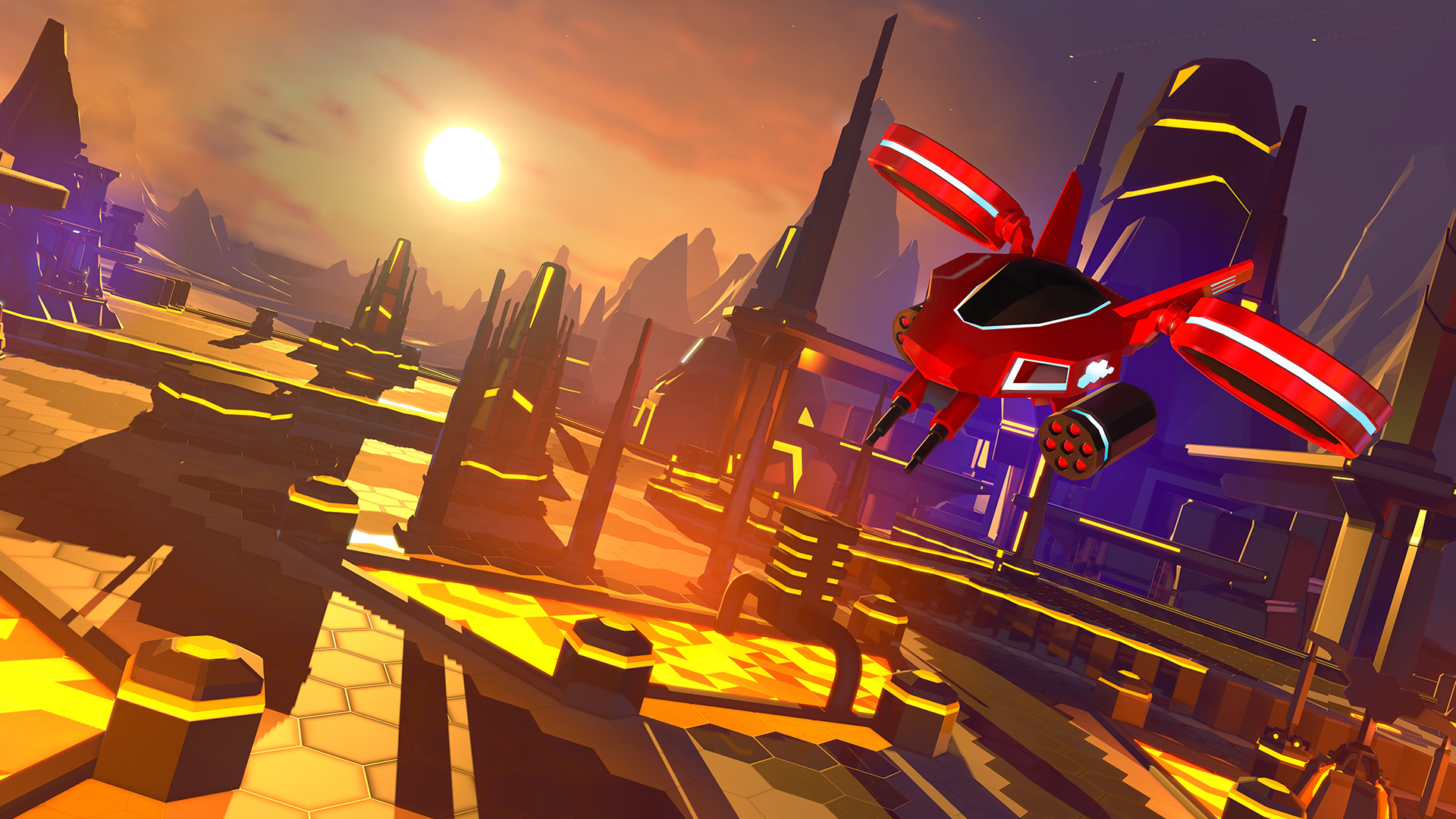 For its price Battlezone is a bit of a stretch to say it's good value. But a lot of care and work has clearly gone into the game, limited though it may be. What is offers is great gameplay that is fun for quick in and out sessions. Unfortunately, that's not actually a mode that's offered by Battlezone, but you can play that way nonetheless through not completing the campaign.
So, does Battlezone succeed in going being the proof-of-concept or tech demo status that other VR games tend to be like? Fundamentally, yes. This is a real game, well executed. There's potential for strategic gameplay depth (if the AI wasn't so basic), and while this all may be a cheat at Battlezone has been around in a form for decades now, it doesn't take away from the fact that it's one of the more fully fleshed out VR games right now.  Especially if you can convince a friend to play with you, or just want something more than a "wow" VR moment, Battlezone could well be for you. For others, mainly due to its limited scope and relatively large price, it's worth a bit more consideration, and isn't so easy to recommend.
Battlezone (PlayStation 4 | PSVR) Review
Released: October 2016
Rating: PG
Platforms:PlayStation4 | PSVR
Genre: Shooter
Developer: Rebellion
Publisher: Sony