If Samsung's latest Galaxy flagship S Series is a little too much for you in price or specs their A Series has got the smarts you need.
With a range of smartphones to cover all bases, the big tamale of this years A Series is the A73 5G.
Super lightweight and ready to snap high quality pics or record in 4K.
The Galaxy A73 5G has four cameras, the main is a whopping 108 MP wide, accompanied by a 12 MP ultrawide and a 5 MP macro plus one 5 MP depth.
These are high-end cameras at a non high end price.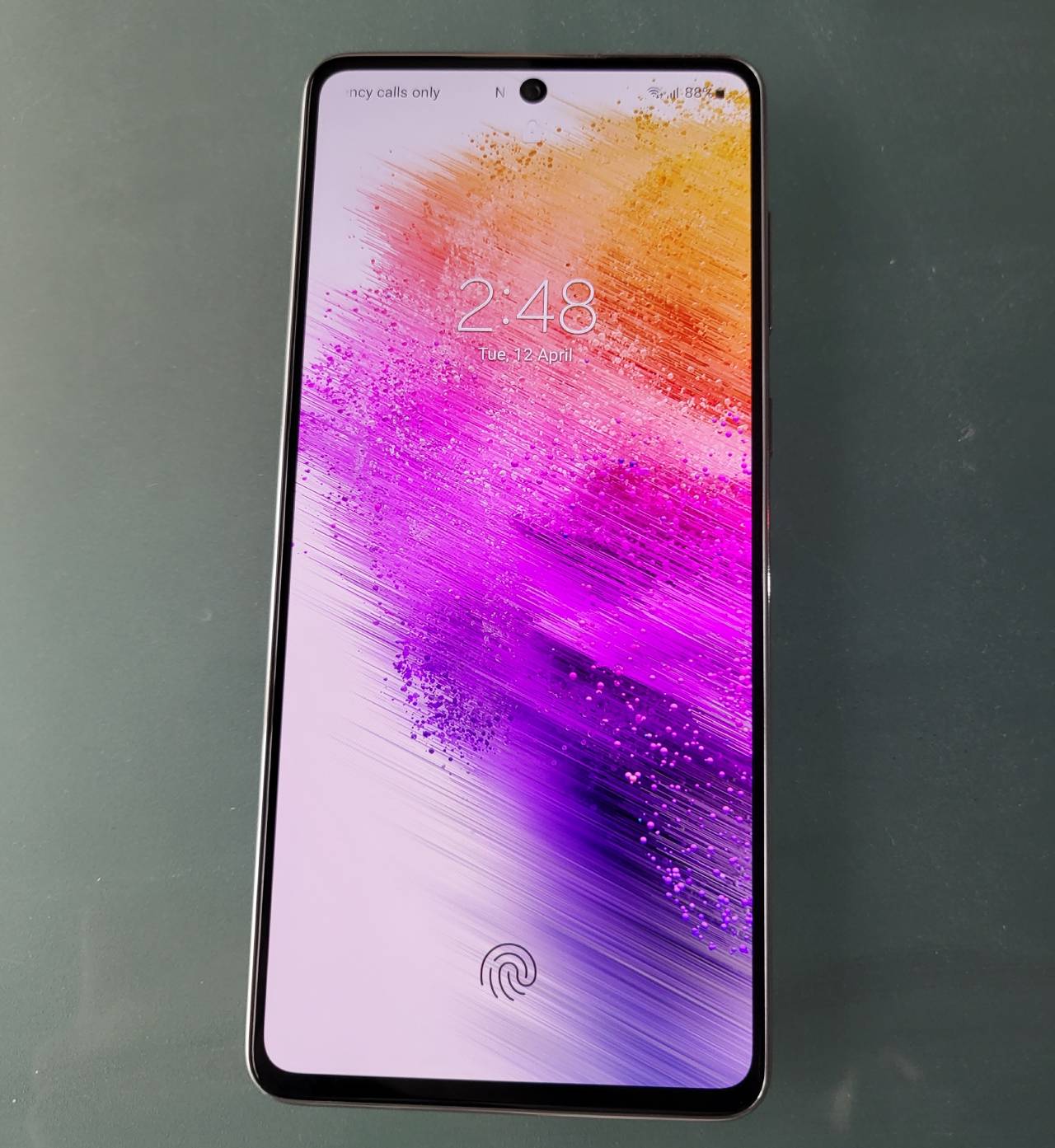 The selfie cam comes in at a generous 32 MP and is also able to record at 4K.
Brilliant stuff for content creators and vloggers.
Samsung have ported over some of the modes from their Fold, Flip and S Series with the usual suspects being readily available. This said the A73 5G night shots still need some work.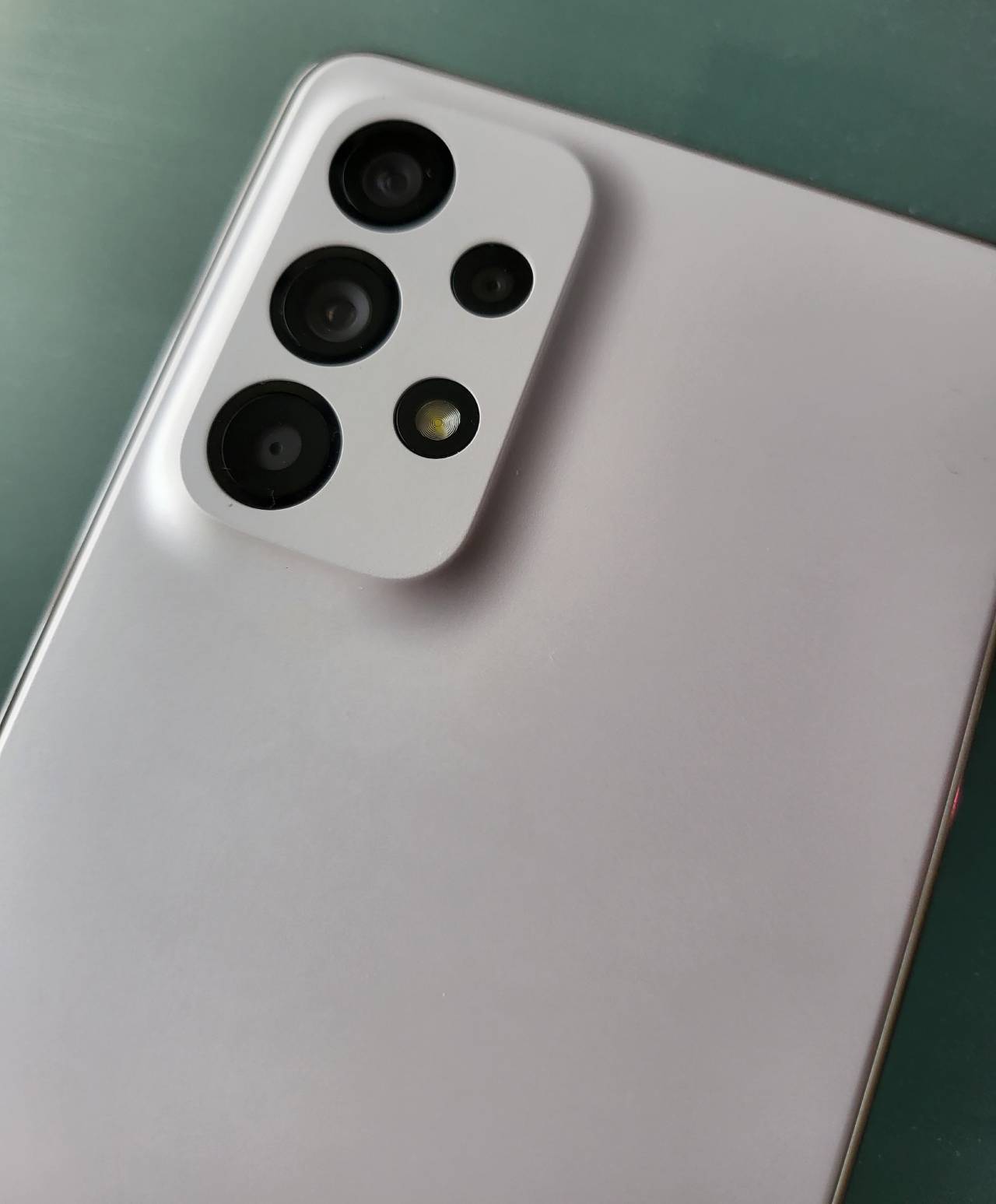 You're not going to get a result of total blackness in a zero light environment – but you're not going to get the brightest either.
But they do have a thing called 'Fun' as a builtin selectable mode.
Clearly this aimed at social media snapping by way of adding filters and such to your pics. A teenagers dream phone for sure.
The 10x zoom is good. At max zoom you'll lose a wee bit of the finer details but far better than I expected..
The 6.7 inch Super AMOLED screen has an impressive 120Hz refresh rate, a clear winner for gaming. And yep the A73 5G has just enough grunt to have console quality gametime on.
Games like Asphalt Racing, Call of Duty Mobile, Fortnite and PUBG all play real well. No stutter or lag.
But internal storage might be an issue, especially if you're going to be recording a fair amount of 4K vids.
You'll get 128GB internally coupled with 6GB RAM. But Samsung are aware of this and keeping the rom at 128Gb keeps the price down while they added microSD support. I'd recommend investing in a microSD, just so you're not having to delete data to keep going.
The processor, a SDG 778G 5G Octa-core is smart enough to optimise RAM usage (system memory) and the battery life as well as producing enough data crunching to multi-task and play like a pro.
Security sees all of the bells and whistles. Facial recognition and under screen fingerprint.
Perhaps the biggest takeaway for me for the 2022 version of the A73 5G is the powercell that Samsung have placed in to the phone.
A 5,000 mAh battery is going to see you right for a day of heavy use (video recording, gaming, media streaming) and for the more moderate to light users out there the A73 5G will get you a good couple of days before needing a charge up.
If you're caught short this model has 25 watt fast charging (cabled).
Coming in an array of pastel colours to possibly suit all tastes the A73 5G borders on being a top shelf smartphone. Almost.
The lesser spec'd processor and just shy of 8GB RAM to place it at the lower end of a flagship, the phone has a camera array that Samsung's entry level S Series should be jealous of.
Built for super reliability and always good to go this year's A73 5G comes in at well under $1K and outdoes some of the more expensive smartphones from other 'core' manufacturers.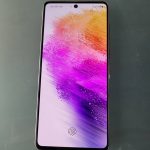 Samsung Galaxy A73 5G Review
Device details
Released: April (NZ) 2022
Device Name: Samsung Galaxy A73 5G
Chipset: SDG 778G 5G Octa-core
Memory: 6GB
Internal Storage: 128GB
Camera: F: 32MP. R: 108 MP wide, 12 MP ultrawide, 5 MP macro, 5 MP depth
Price: Around $849.00 (NZD)