Liven up your Nanoleaf Lines with skins.
That's exactly what I did when I received the Nanoleaf Skins – Black Matte (also available in Pink).
No doubt you've already set your design and firmly mounted on to your wall by now.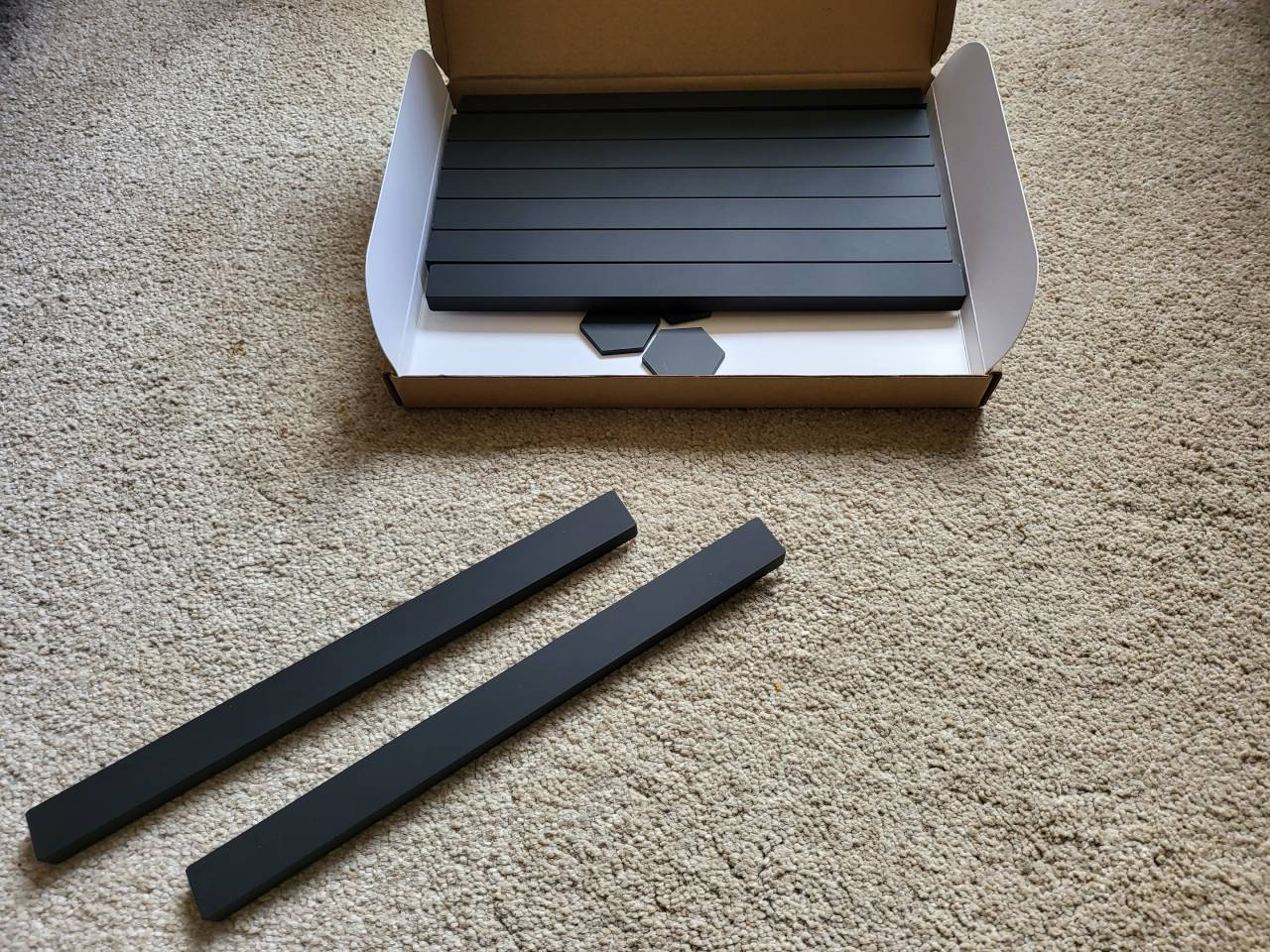 So the sheer horror of pulling it all down is not something that you're overly keen to do. Good news is – you don't have to.
The Skins are exactly their namesake.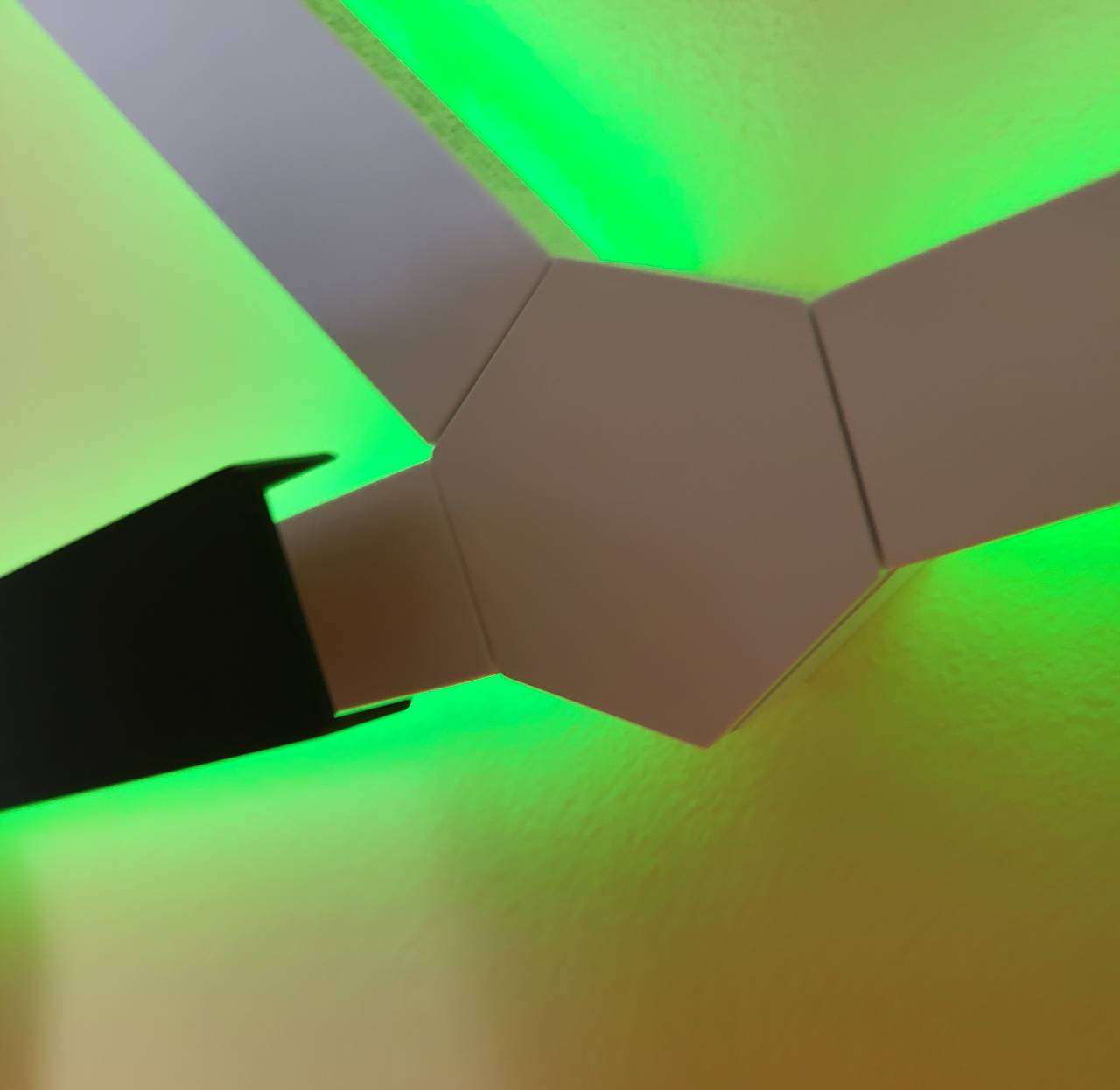 They slip on the existing Lines easily and firmly.
With the review kit that I received unfortunately there wasn't quite enough to reskin the entire lot – so I had to be a bit creative.
Nanoleaf Skins revitalise and personalise, even more, your Nanoleaf Lines illuminated wall art.
If you've already got the lines and want to match them up a bit more to your room or just feel they need a bit of a refresh – skin them up.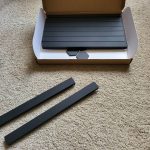 Nanoleaf Skins Review