This summer down under don't keep the party at home, take it with you.
JBL's latest large Bluetooth speaker, the Partybox On-The-Go is designed to be that of a Boombox. On steroids.
Coming with the shoulder strap in the included the Partybox On-The Go is also abit hefty – not something I would imagine you would want to walk the streets with all day.
However, as a finely tune-able speaker, it features a multitude of knobs and buttons to the likes of mic volume, treble and bass and you can mix it up a bit by adding echo effects and more.
For those moments where you just can't help to break out in to song, two wireless mics are included with an upto 100 meters connection distance.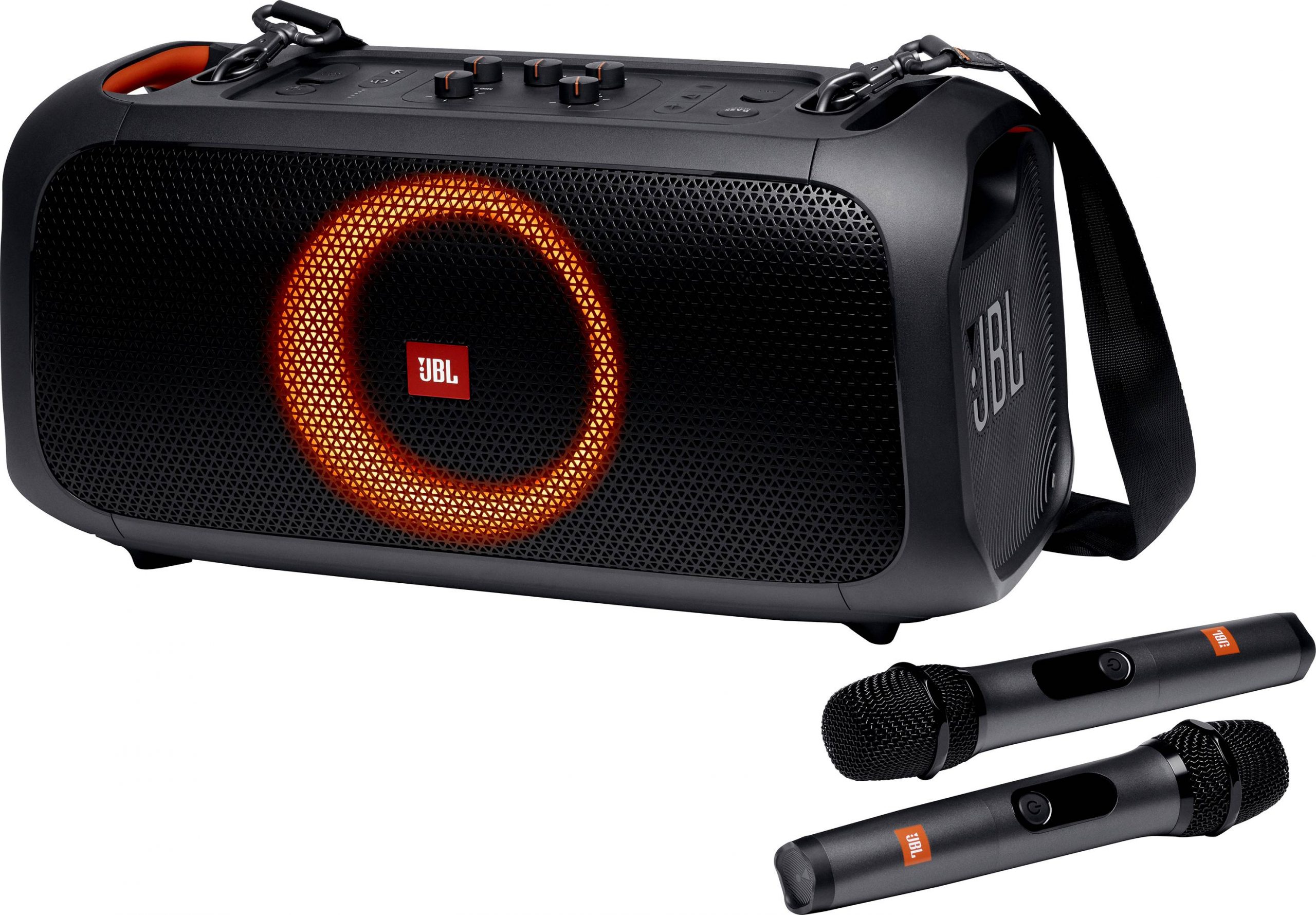 Grab a friend and belt out those best ballads you have on your smartdevice's playlist. Wow your friends with a less than sober rendition of a Barry White classic.
The JBL Partybox On-the-Go is exactly its namesake.
And to keep it on the go longer the JBL Partybox On-The-Go will also charge up your smartdevice via its built-in USB port.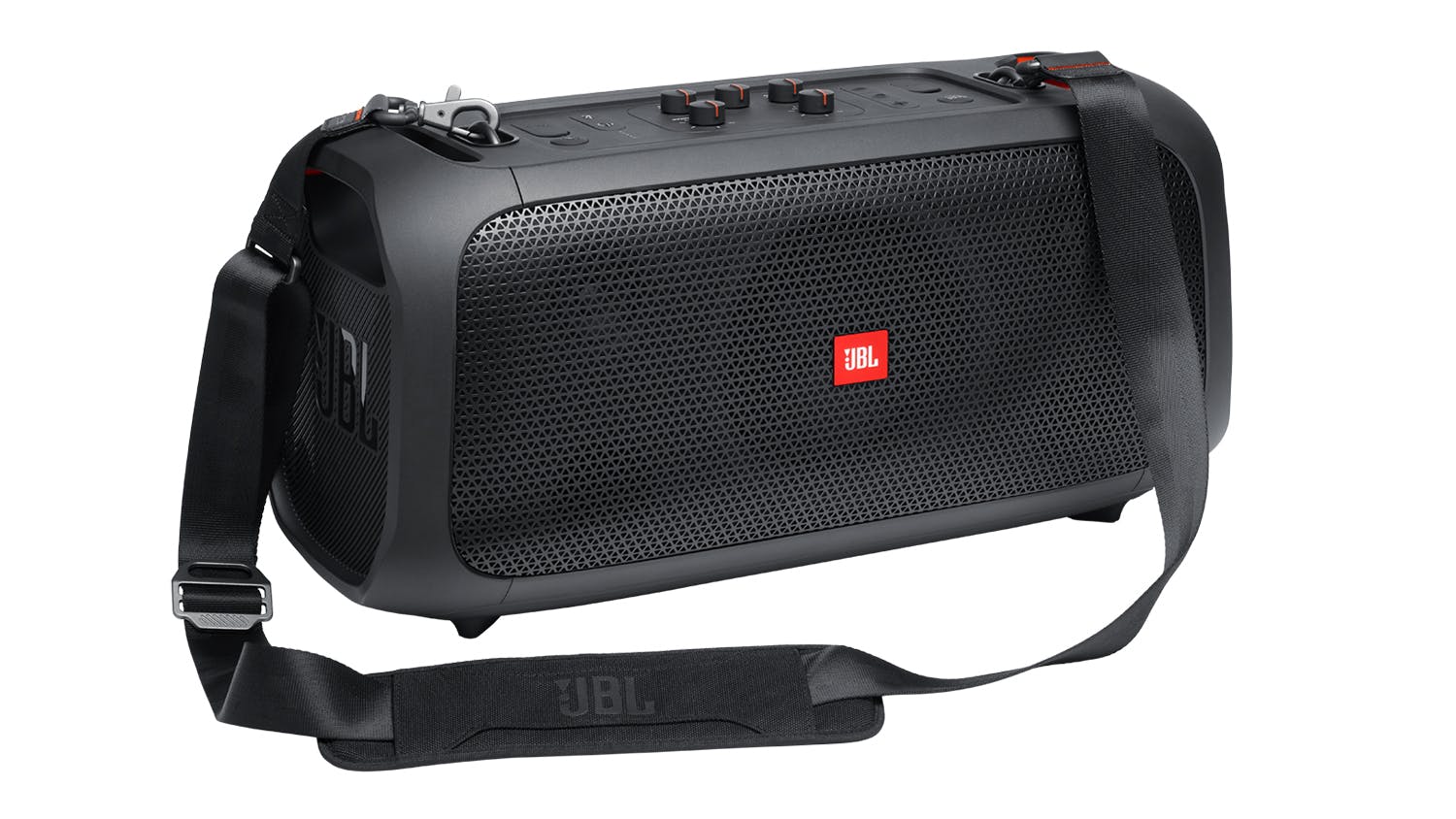 The battery is likely to give you up to 6 hours of continuous use and any sockets that the speaker has are covered so as to keep out any dust, sand or water (although the JBL Partybox On-the-Go is not waterproof… so don't sing in the rain).
Connecting up via iOS (iPhone / iPad) or Android is easy as – the audio output is tremendous. Go loud would be an understatement, as the built-in Bass Boost will rattle your next, next, further down the road next neighbours cutlery.
To keep the mood and the festivities the front speaker grill features a light show of night-club proportions.
Alot of musical fun (and embarrassment) to be had. JBL have produced an all-rounder. A karaoke, a booming bluetooth speaker and something for those budding DJ's out there with the Partybox On-The-Go.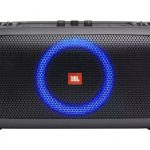 JBL Partybox On-the-Go Review