The Republic of Gamers Z13 Flow is a 13" tablet PC with a magnetic keyboard that doubles as a cover. It weighs next to nothing at 1.18 Kg and with a size of only 302mm x 204mm x 12mm the device is quite unassuming.
The only thing suggesting that all is not what it seems is an illuminated window on the back showing off a strip of the tablet's innards and a couple of stickers boasting not only an Intel Core i9 CPU but also Nvidia RTX graphics. All this on board, in a tablet PC?
Yes, the ROG Z13 Flow is something rather special. Take off the magnetic chicklet keyboard and you have a Windows 11 tablet with a 13" touchscreen for all your corporate tablet-y things. Reconnect the keyboard and it's a top-of-range-laptop. Plug in a game controller and you have a tiny, but powerful portable gaming PC.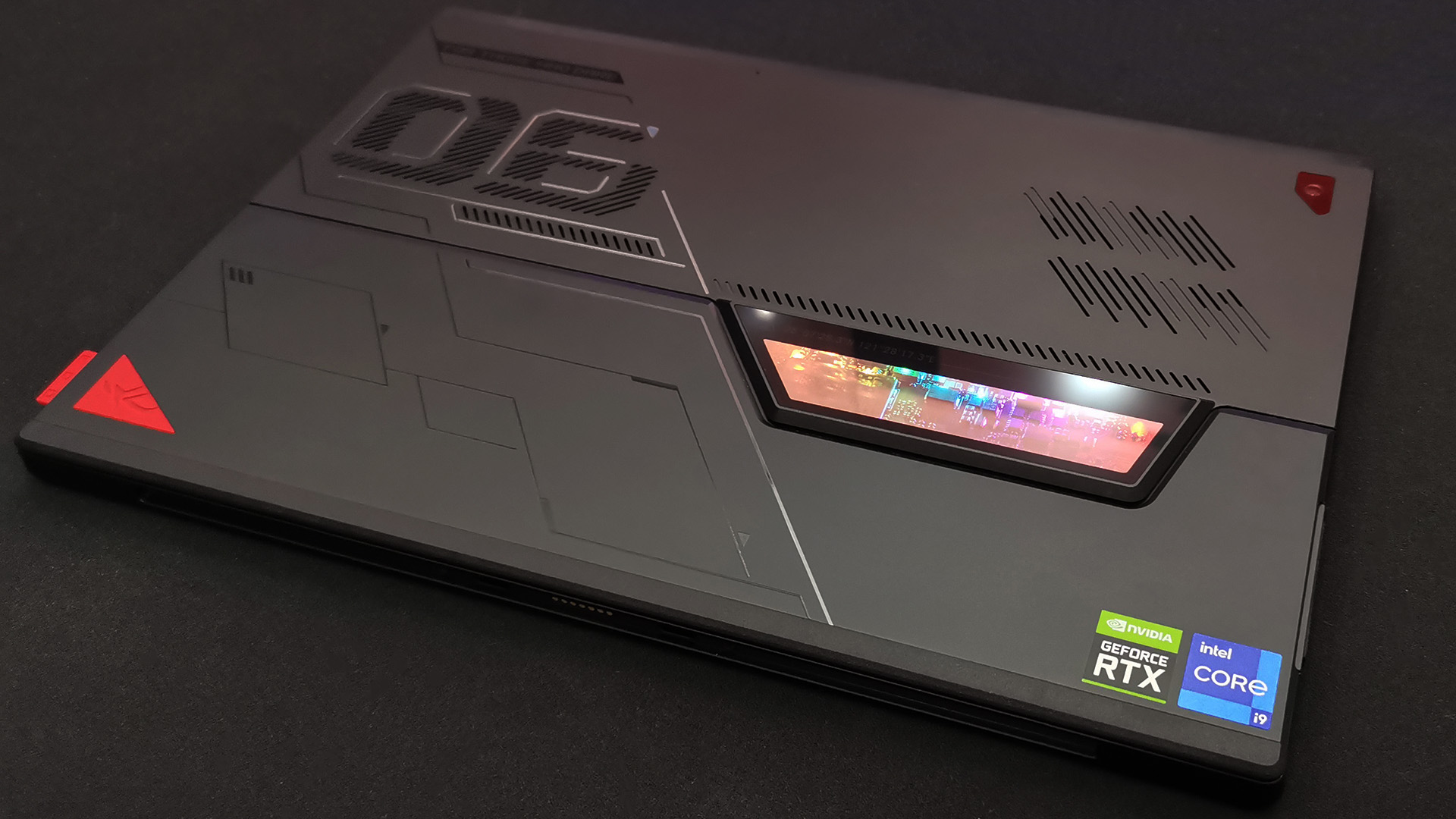 The Z13 Flow is the gamers tablet.
But it is still a tablet and not a high-end gaming desktop PC. The 12th Gen Intel Core i9-12900H Processor offers speeds of up to 5.0 GHz via six performance cores and eight efficient cores. The Nvidia GTX 3050 Ti, like the Intel CPU, is the laptop version with 4GB of GDDR6. There are compromises, but this is a tablet PC, making these specs still rather extraordinary, and great for lightweight gaming on the go.
We were provided with the ROG Z13 Flow GZ301ZE-LD165W model which has the Core i9 CPU and the RTX 3050 Ti GPU, as well as a 1920 x 1200 120Hz 13.4-inch IPS-level adaptive sync, Pantone validated HDR screen. Other configurations with a 4K 60Hz display and lower spec CPUs / GPU are also available. I'd say pairing the HD screen with the RTX 3050 Ti is probably the optimal configuration for portable gaming performance on a 13" screen.
The Intel Core i9-12900H CPU also means that the machine makes for a decent portable video editing / photo editing workstation. Creative types will have no problems using the Z13 Flow for their work.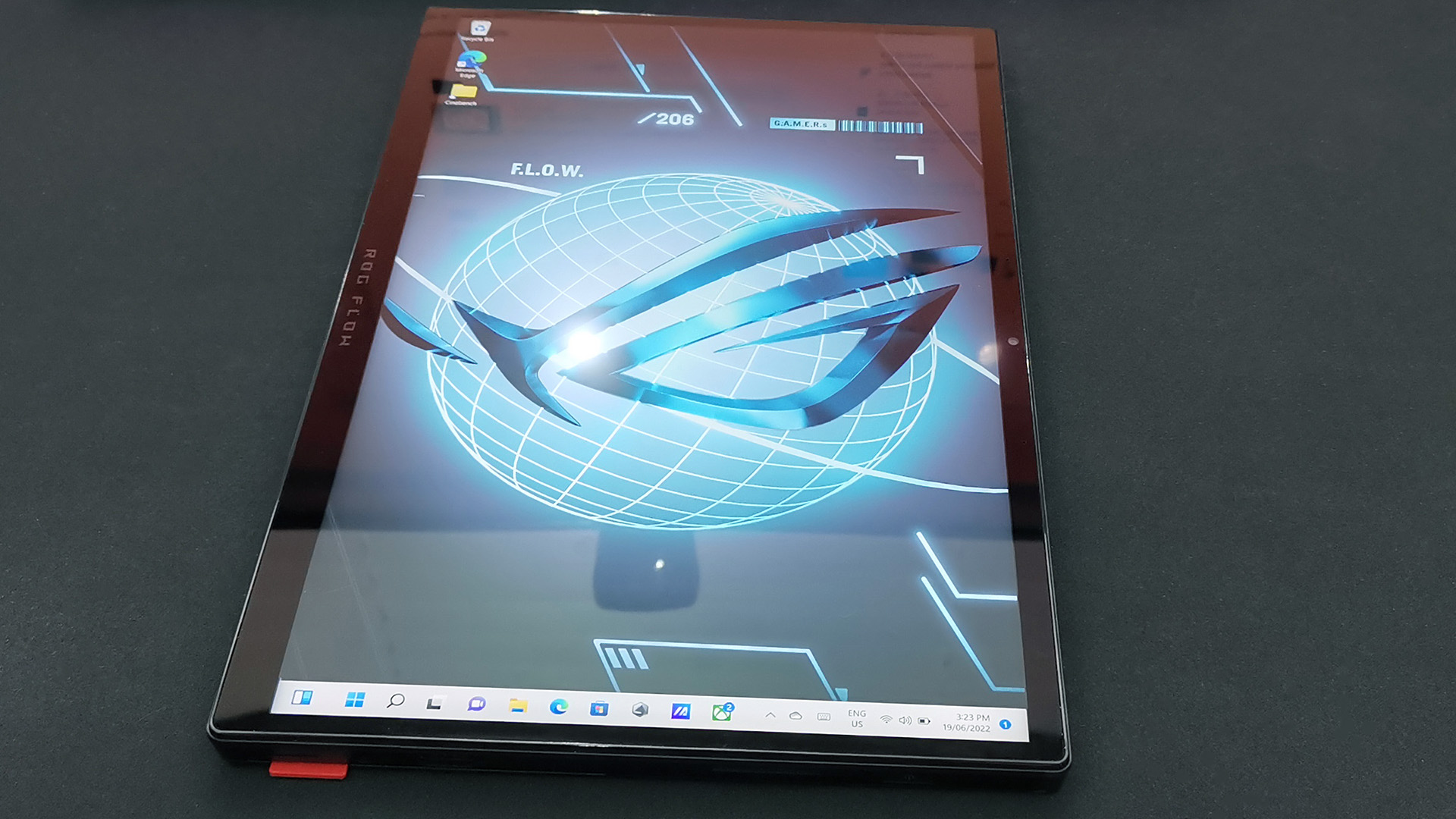 The tablet will play most games, even demanding first-person shooters, without issue. Battery life will likely be more of a problem, as will the device's measly 1TB PCIe 4.0 NVMe M.2 SSD.
The Z13 Flow does have a Thunderbolt 4 and USB 3.2 Gen 2 Type-C (which is also used as a G-Sync compatible DisplayPort monitor connection / power supply connection) for fast external storage. There's also a regular USB 2.0 Type-A for some old-school storage. The microSD UHS-II card reader may come in handy for getting images and video off your drone (as I did) or mobile devices.
The most exciting port, as IO ports go, is the ROG Z13 Flow's XG Mobile port. ROG XG Mobile devices are external graphics cards that also act as a hub, unlocking the potential of a connected compatible device.
Asus also supplied a ROG XG Mobile GC32L mobile hub / GPU to look at. At only 1.2Kg and 217mm x 165mm x 32.6mm the hub device (which has an integrated power supply) also fits snuggly in your bag if you need a performance boost on the go. But for most this will be the hub used mainly at home.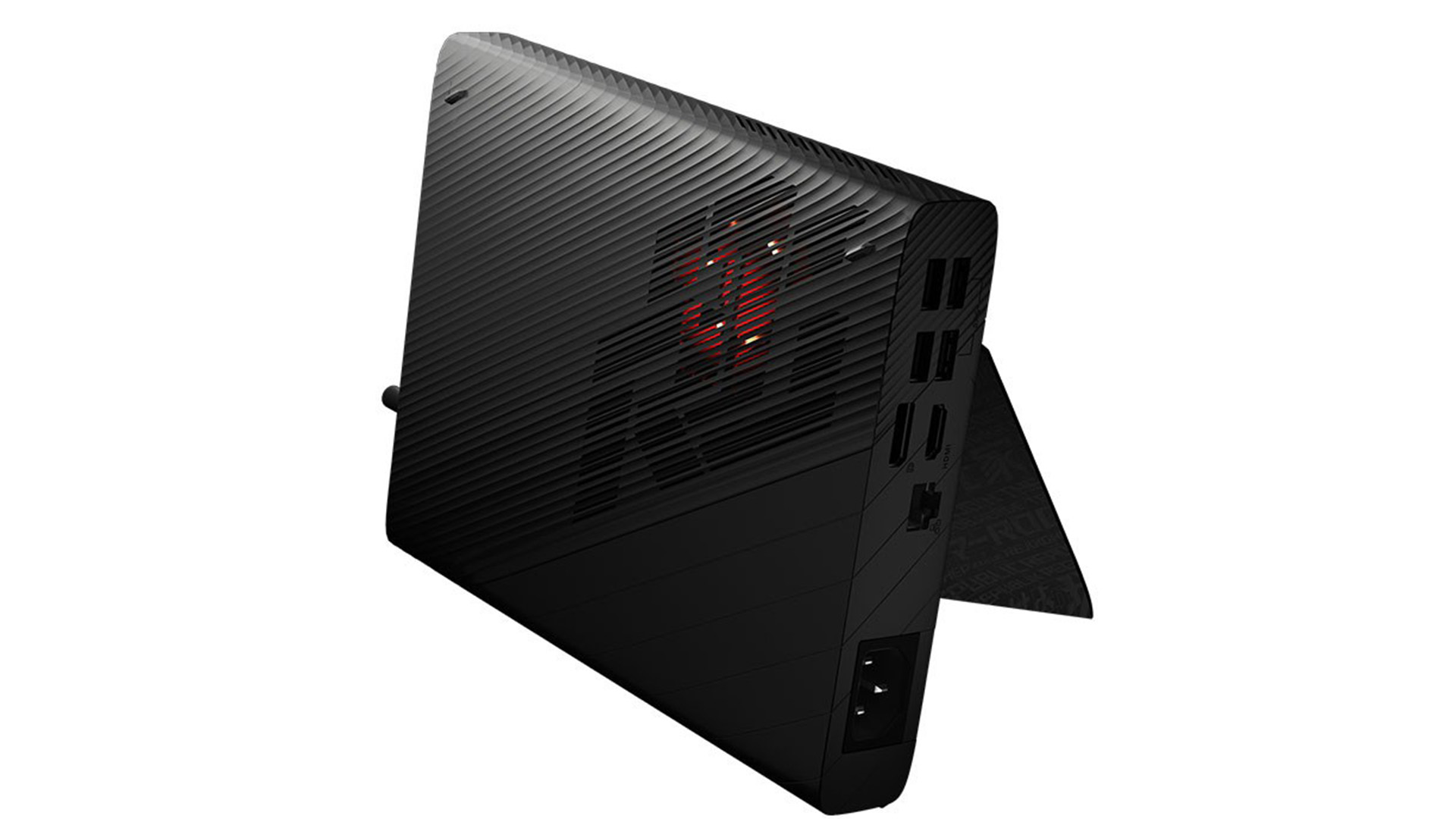 The ROG XG Mobile extends the ROG Z13 Flow input / output ports with the addition of an HDMI 2.1 port, a DP 1.4 port (supporting G-Sync), an RJ-45 Ethernet port, and a DC input jack (that also powers the Z13 tablet), 4x USB 3.2 Gen 1 Type-A sockets and an SD card reader.
The star of the show is the XG Mobile's AMD Radeon RX 6850M XT with 12GB of GDDR6 RAM. This is a massive performance boost.
Comparing 3D Mark results, the ROG Z13 Flow's RTX 3050 Ti GPU achieved a decent Time Spy Extreme score of 2121, but with the XG Mobile's AMD Radeon RT 6850M XT the score jumped to 4159.
Practically speaking, playing Forza Horizon 5 on the Z13 Flow, using the internal RTX 3050 Ti, garnered a solid 30 frames per second with, pretty much, uncompromised visuals. Not the best framerate, no, but still very playable and likely on par with the performance of an Xbox One. With the XG mobile attached the performance hit 100 frames per second.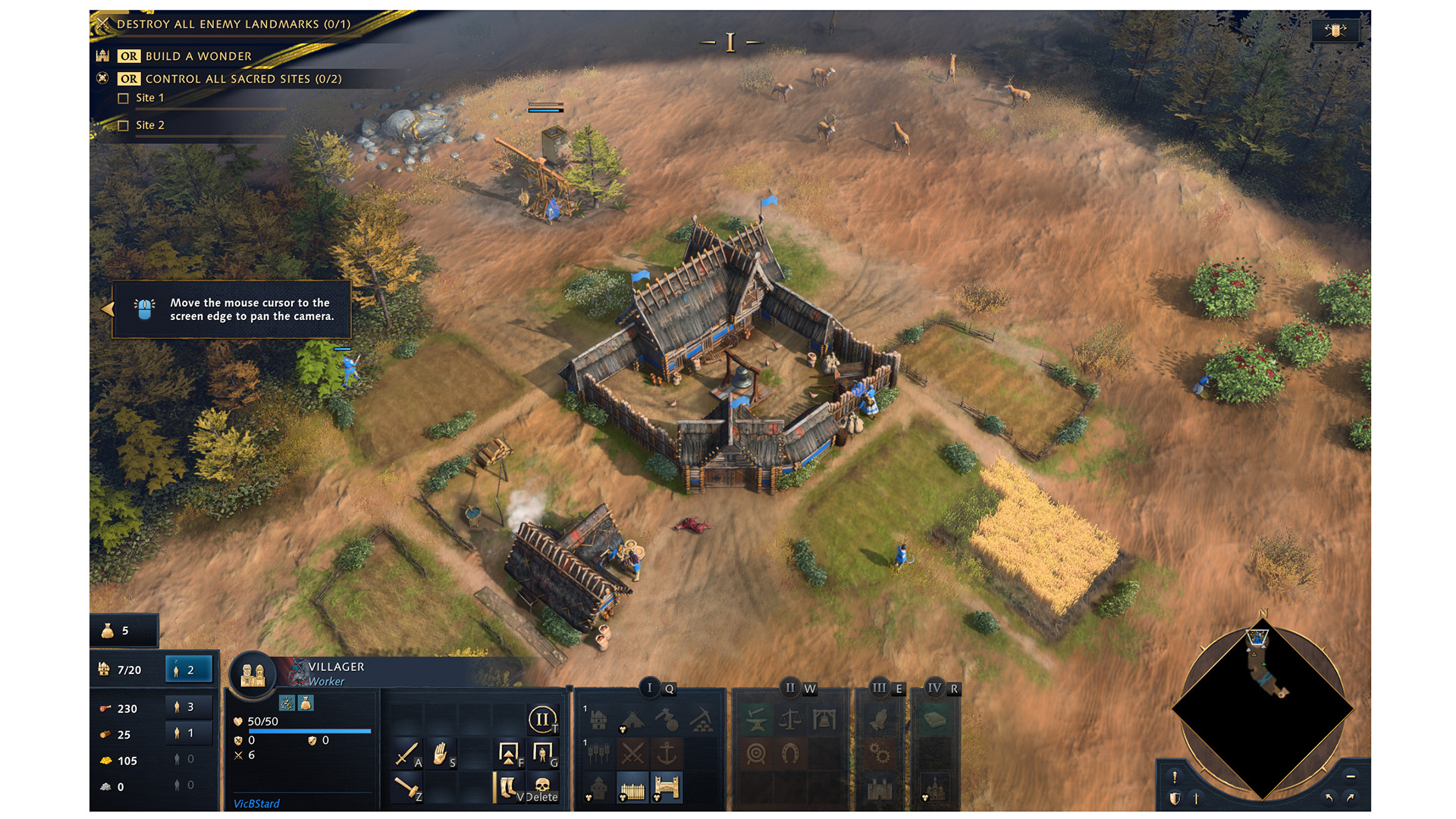 The XG Mobile allows for some great gaming with the setting maxed out, even with more recent games. I played Dying Light 2 this way, flawlessly, on the Z13 Flow with the XG Mobile.
That's not to say that the ROG Z13 Flow can't run high-end games, you are just going to have to accept that the settings may need to be turned down to bring the frame rate up. A game like Age of Empires IV, however, runs perfectly with the internal RTX 3050 Ti.
Many will likely make use of the Z13 Flow's wireless networking with Xbox Cloud Gaming. The machine is ideal for streaming games from Microsoft's server allowing for instant access to a huge library of games without the need to install them, using up valuable storage space. There are over 100 games available for streaming via Xbox Cloud Gaming if you have an Xbox Game Pass subscription.
The ROG Z13 Flow is a device that I'd have for myself, and I'm not that much of a portable gamer. But I love that it's a tablet PC that can do all that business stuff as well as play games and even media editing when I'm on the go. And, of course, it looks very stylish. The three grand Australian price tag isn't too much to swallow, either. Sure, it's an expensive tablet, but pretty reasonable for a gaming laptop, and so much more versatile.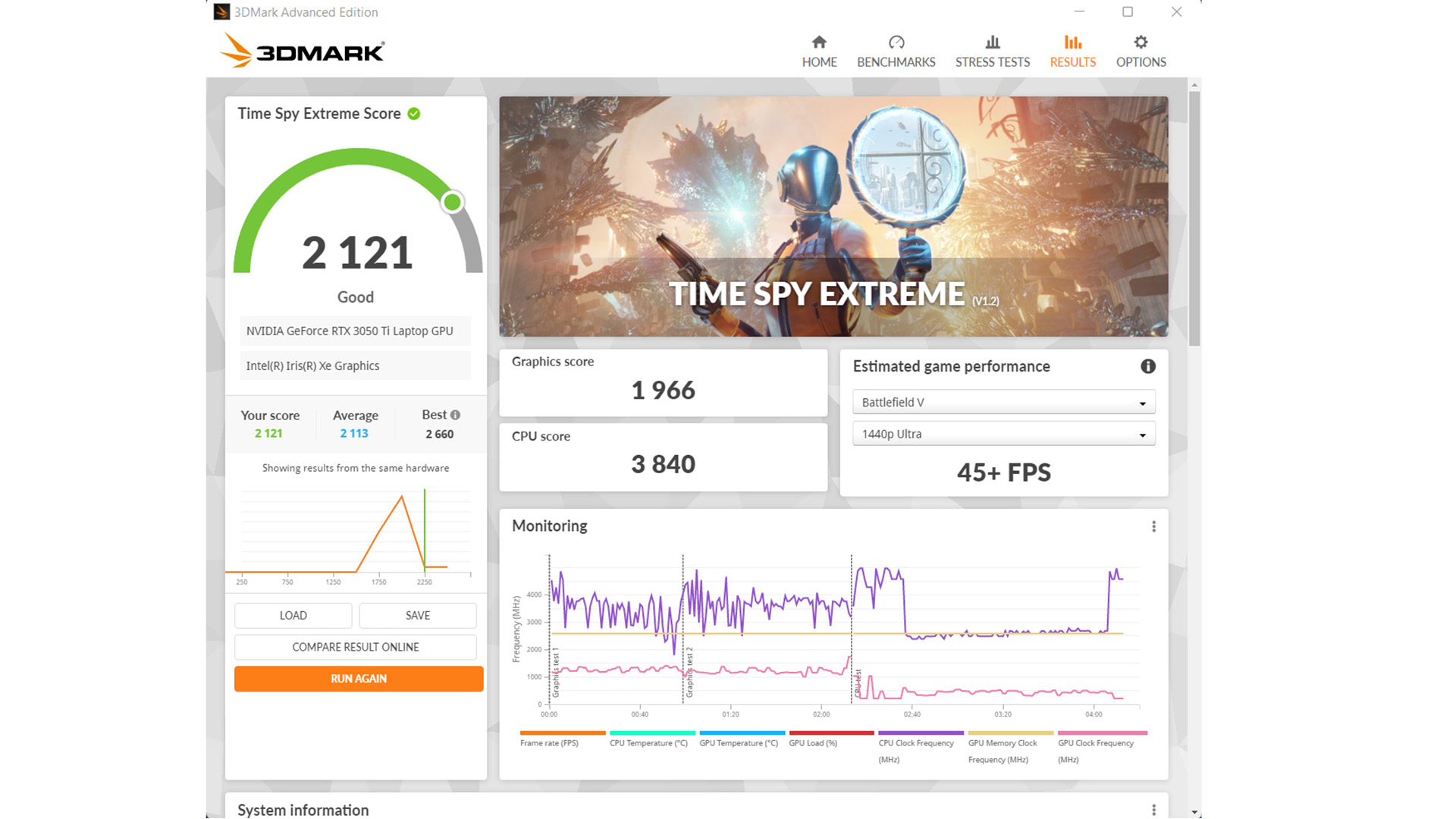 The ROG XG Mobile at AUD$1700 is only a few hundred dollars more than a desktop Radeon RX 6800 XT. On top of the price of the ROG Z13 Flow, things are starting to get expensive, but you are always going to pay a premium for this sort of portable powerhouse.
I don't feel that you are going to be buying a ROG Z13 Flow as your main gaming PC.
You will want to be buying it for its lightweight tablet PC form factor and the versatility that comes with that. The unit's gaming prowess is likely to be a secondary, or even tertiary consideration if you are looking for a powerful portable media editing workstation. The addition of a ROG XG Mobile raises the bar, the feature-packed hub turning a respectable portable gaming machine into a gaming powerhouse on par with a high-end gaming laptop.
If you are after a versatile tablet PC for business, gaming, or creative work, the ROG Flow Z13 should be a serious contender. Teamed up with a ROG XG Mobile and you have a powerful and uncompromising portable gaming set-up.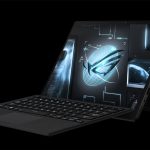 ROG Z13 Flow and ROG XG Mobile Review