Activision has just released Transformers: Devastation. This new third-person action-brawler rolls into battle with Hasbro's classic Generations designs and developer Platinum Games' renowned flair for slick visuals and free-flowing, high-speed combat.
Transformers: Devastation moves at a breakneck pace where players can rocket through danger in vehicle mode before bursting into robot mode to unleash a barrage of close-quarters combos and blaster fire.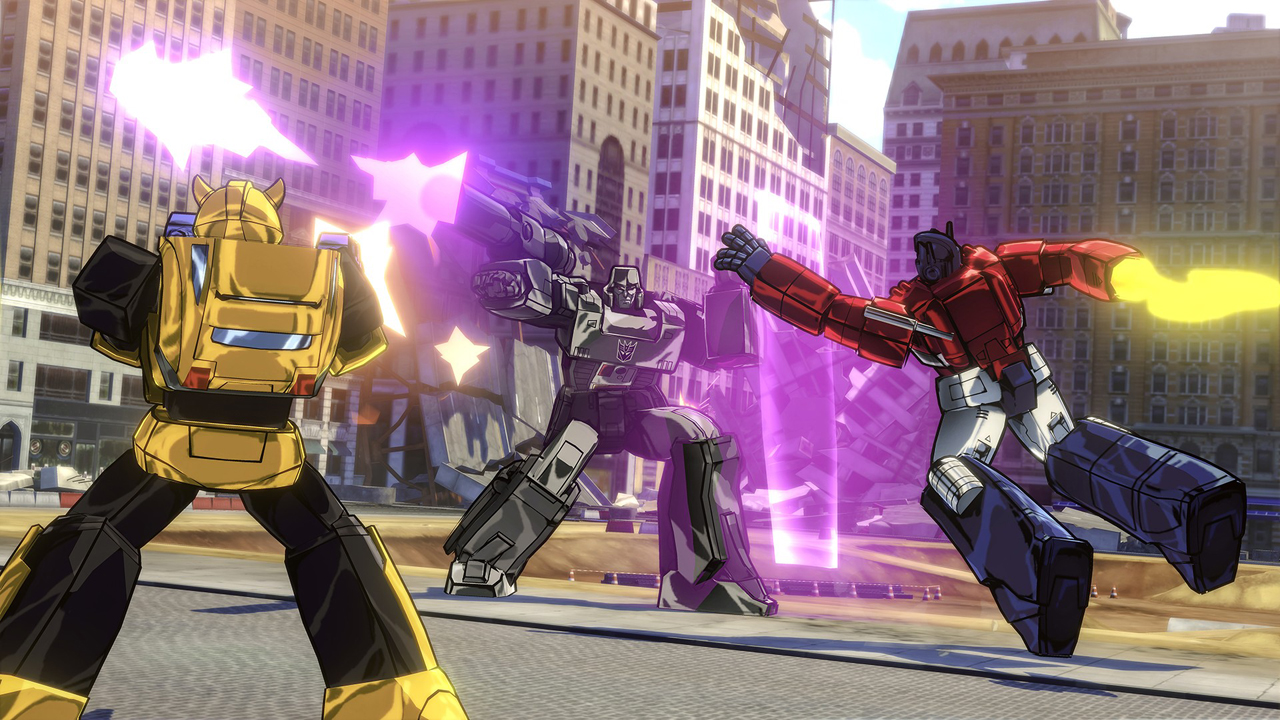 Tackle the game's gripping single-player campaign and 50 highly challenging bonus missions with any of five playable heroes – OPTIMUS PRIME, BUMBLEBEE, SIDESWIPE, WHEELJACK and GRIMLOCK. Each of these characters can be evolved with new abilities, unique talents and more than 150 upgradeable weapons.
Brought to life with bold, cel-shaded artwork, Transformers: Devastation features legendary Transformers voice actors like Dan Gilvezan as BUMBLEBEE, Frank Welker as MEGATRON and SOUNDWAVE, Michael Bell as SIDESWIPE, Gregg Berger as GRIMLOCK, and Peter Cullen as OPTIMUS PRIME.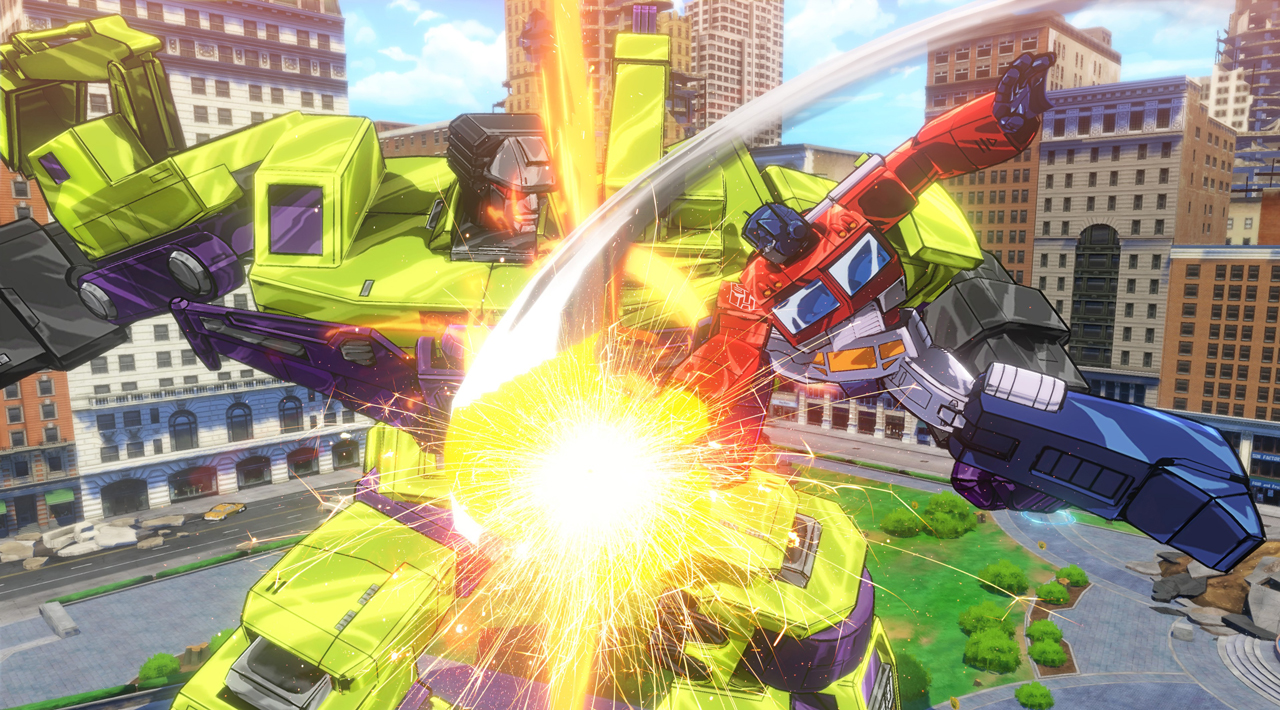 As the fates of Earth and Cybertron collide, the noble AUTOBOTS must face off against the DECEPTICONS' most ruthless champions in an original adventure from veteran TRANSFORMERS writer Andy Schmidt that expands the series' ongoing Combiner Wars story arc.
Transformers: Devastation is now available for the PlayStation 4 and PlayStation 3, Xbox One, Xbox 360, and Windows PC via Steam.