It's time to party and face off against friends and family in a wide range of modes, boss battles and over 70 mini-games packed into Mario Party 10,  for Wii U that now gives players the chance to invite their very own amiibo to join the fun!
Mario Party 10 is the first Wii U instalment in the Mario Party series, which since its debut – Mario Party – on Nintendo 64 in 1999 has sold over 39.6 million copies globally. Renowned for offering fun-packed party games featuring much-loved Nintendo characters like Mario, Luigi and Bowser, Mario Party 10 is no exception, with this latest instalment in the series including gameplay possibilities for up to 5 players via the new Bowser Party mode.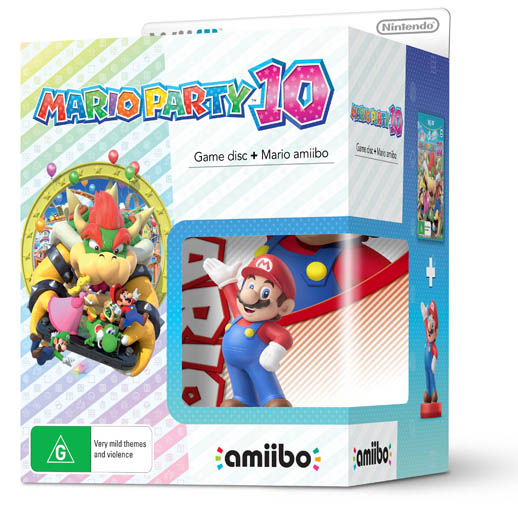 While Mario Party games are famed for bringing out the competitive streak in players, teamwork is also the name of the game this time around, with Bowser Party mode pitting up to 4 players using Wii Remote controllers against one additional player taking control of the fearsome, fire-breathing Bowser using the Wii U GamePad!
To avoid being burnt, bumped or blasted away, players using Wii Remote controllers must co-operate to escape Bowser's clutches, all the more difficult when the Bowser player can use the buttons, motion controls and touch screen of the Wii U GamePad to wreak havoc in unsuspecting ways.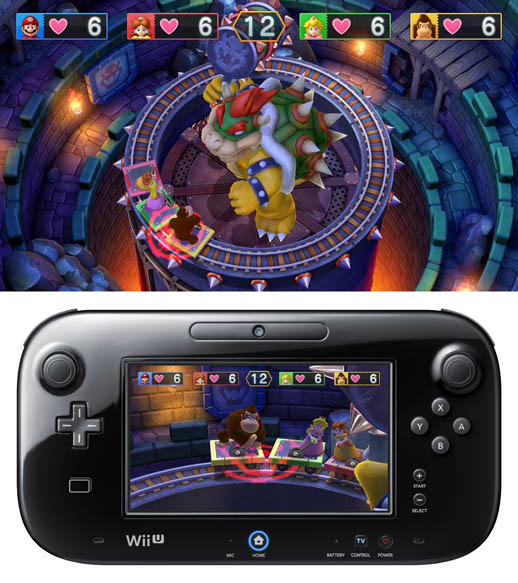 Nintendo's line of interactive figures, amiibo, have already sold approximately 5.7 million units globally since launch last November (2014), and a new game mode tailored to amiibo features in Mario Party 10.
For those owning a compatible amiibo, amiibo Party offers players the chance to bring their favourite characters to join in the fun, with up to 4 players competing on an ever-changing, interactive game board.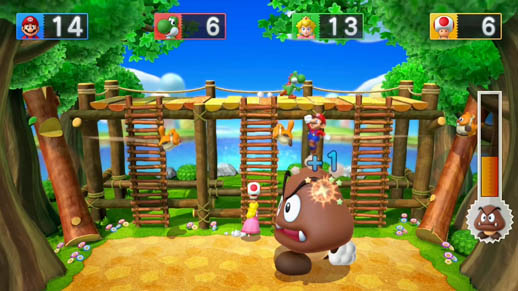 Besides acting as a board game counter, players can use their amiibo to unlock themed boards designed in the signature style of each character, such as Mushrooms on the Mario board that make characters grow huge, or the Poltergust on the Luigi board that hoovers up the Stars of a player's rivals.
In addition, players can use their amiibo to collect special in-game Tokens that can later grant power-ups such as the ability to steal a rival's Coins, or alter one quarter of the game board to a different character theme.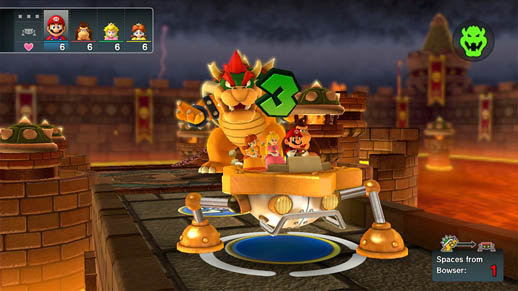 Mario Party 10, the ultimate party game from Nintendo launches exclusively for Wii U on the 21st of March 2015, bringing a new mode for amiibo owners to party on with their favourite character, a Bowser Party mode for up to 5 players, plus a classic Mario Party mode that is also ideal for light-hearted living room competition.
As the perfect party package, a software offering comprising of a packaged copy of Mario Party 10 and a Mario amiibo from the Super Mario collection will also be releasing in Australia and New Zealand on the same day..