Challenge your friends and let battle commence! It's time to find out who's the toughest Kirby of them all, when Kirby Battle Royale releases in Australia and New Zealand on the 4th of November 2017, exclusively for 3DS and 2DS.
A free demo version which lets players try three of the game's 10 different battle modes is available now on Nintendo eShop, and by transferring their demo save data across to the full game once launched, budding battlers will be able to unlock the mysterious Meta Knight as a playable character.
Kirby Battle Royale is a fast-paced 3D action game in which players take on the role of Kirby and go head-to-head against other Kirbies. There are 10 different battle modes and 13 Kirby copy abilities to unlock, all of which can be enjoyed across online multiplayer**, local multiplayer and a single-player Story Mode. The game also supports Download Play, so up to four players can battle it out using a single copy of the game. Each of the 10 varied battle modes is designed for four combatants, either in two-versus-two or every Kirby for himself.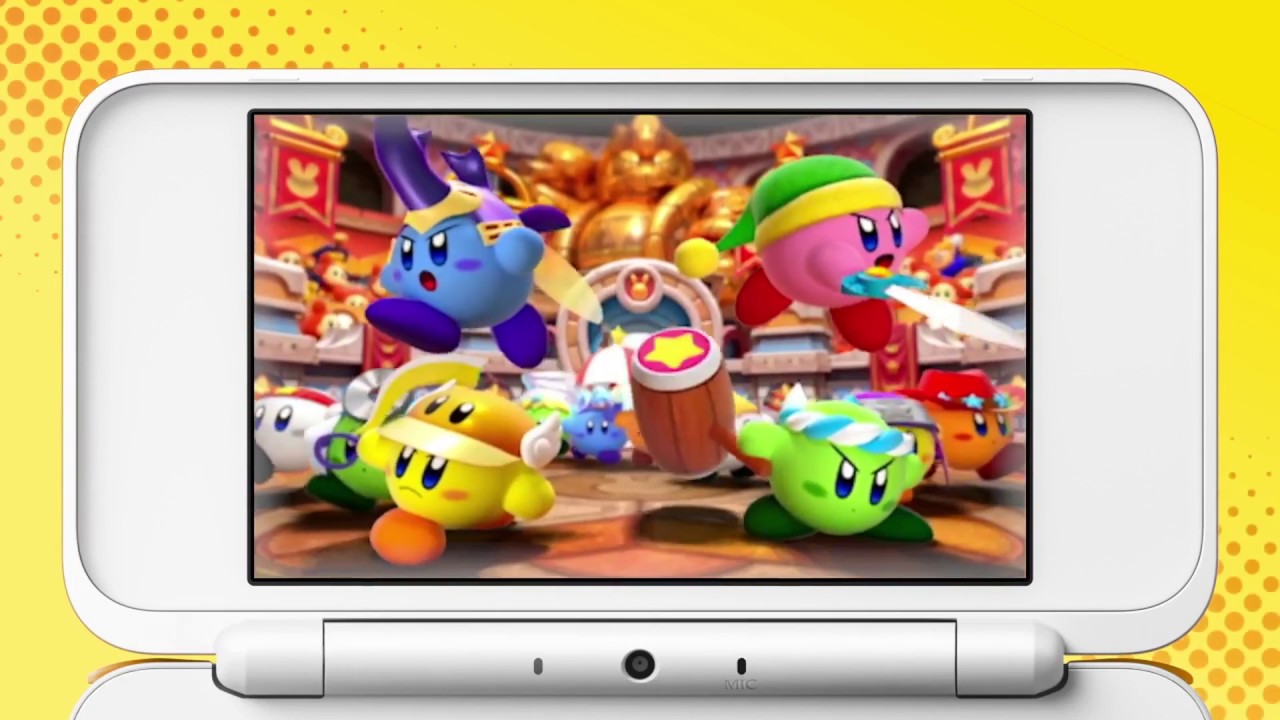 Players will earn Battle Coins for their in-game accomplishments, such as advancing through the leagues in Story Mode, and these can be spent on a wide range of in-game collectibles, including headgear for Kirby to wear. The game is also compatible with Kirby series amiibo, which add extra items to the collection. For example, tapping the Kirby amiibo figure will unlock the Ultra Sword Hat. Players can experiment with the other Kirby series amiibo once the game launches to see what they unlock!
To give a taster of the upcoming action, a free demo version of Kirby Battle Royale is available now on Nintendo eShop. Players can dive straight into the melee mayhem of Battle Arena and Apple Scramble, with the frantic challenges of Crazy Theater also unlockable. Anyone who's enjoyed the multiplayer fighting fun of Team Kirby Clash Deluxe should be sure to give the Kirby Battle Royale demo a whirl. What's more, demo players who purchase the full game and transfer their save data across will unlock Meta Knight as a playable character, usually only unlockable after advancing to the final league in Story Mode.
Can you rise to King Dedede's challenge? Can you survive in a Kirby-eat-Kirby world?