Rising artist HEBE unveils the cinematic visuals for her recently released single 'Hunting Me'. Out now as a self-release via Kartel, the soulful electro-pop number tackles her fears and anxieties. 
 
Hailing from Amsterdam, the talented artist has been collaborating with some of the Netherlands' finest musicians. Credits for the new cut see award-winning producer / mixer Huub Reijnders, drummer Martijn Bosman, pianist and vocalist Ruben Hein contributing to the harmonious contrast of warm, catchy vocals set to pulsating electro-pop drums and synths.
 
The single is the first offering from HEBE's forthcoming debut album 'Cards On The Table', planned for release in Spring 2020. 'Hunting Me' tells the story of a vivid dream in which the artist faces her own demons; "I could feel these fears so clearly but couldn't see or grab them. In 'Hunting Me' I try to make these fears tangible by giving them a face," HEBE reveals.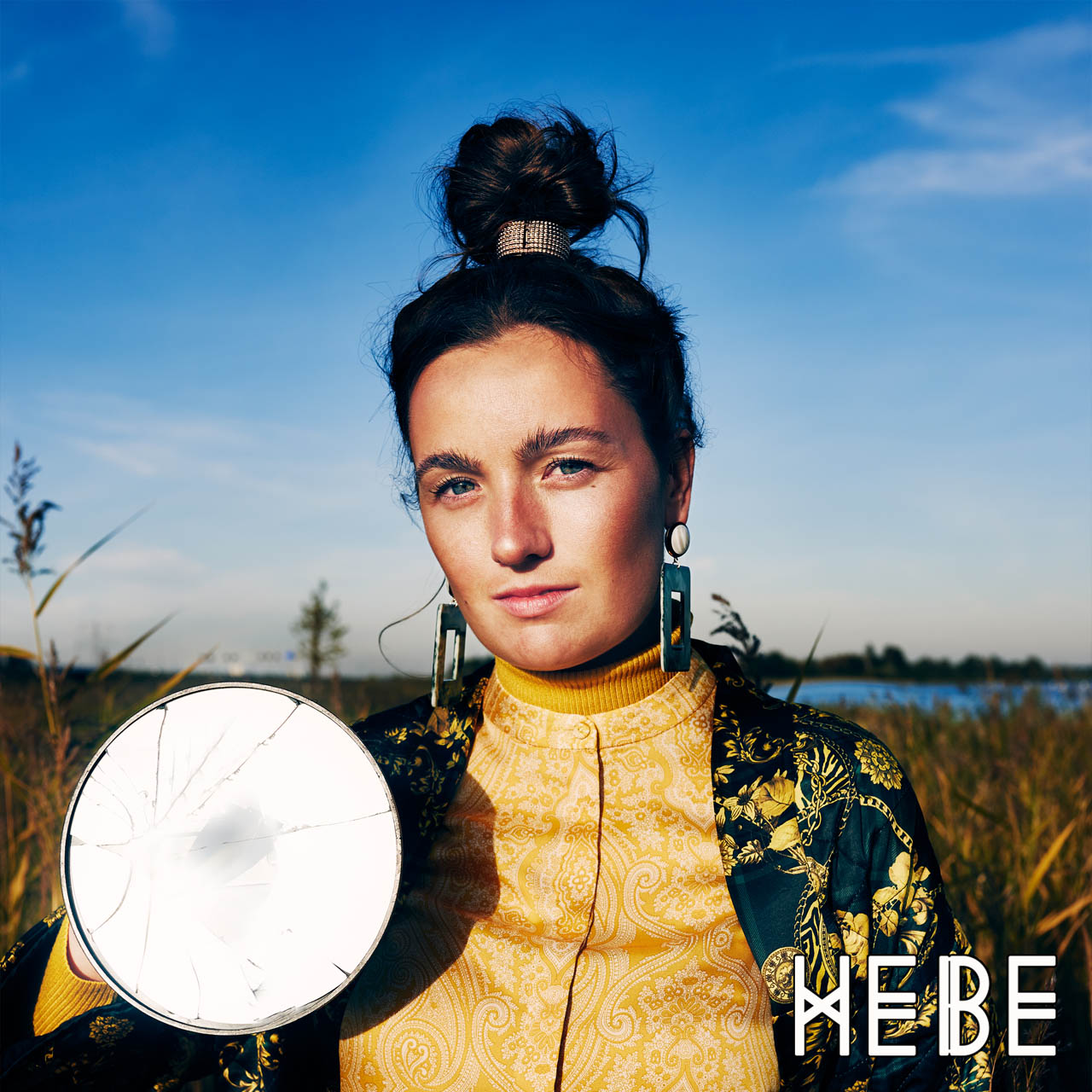 Previously released EPs 'The Beginning' and the internationally acclaimed 'Tell Me', have garnered upwards of a million streams on Spotify, and have seen support from international tastemakers including The 405, Impose Magazine, Noctis Magazine, Earmilk, Vice and Music Week, whilst receiving airplay from Hoxton Radio, Fubar Radio and Reprezent Radio. This early international approval culminated in HEBE performing at the prestigious Metropolis Studios and at London's renowned Camden Assembly, whilst back in her own country, HEBE has already performed on national TV and radio shows. 
Growing up in an artistic household – her father is a film and documentary director, while her mother is a theatre designer, and her brother a visual and lighting artist – this all added to HEBE's fascination with music and the arts. After graduating from the Conservatorium of Amsterdam and influenced by both her contemporaries such as James Blake and BANKS – as well as by iconic songwriters Van Morrison and Bob Dylan, HEBE locked herself away in the studio to hone her sound, one which is both uplifting and melancholic at the same time.
'Hunting Me' gives us a small window into her unique sensibility and sound; just one piece of a puzzle which will cement her status as a bonafide songwriting talent.