Pop princess on the rise Nykki is back with feel-good stirring bop Home To You.
"Testing the boundaries of a long-distance relationship, the new single", says Nykki, "is about falling in love in restless times. Opening up about the inspiration behind the lyrics the Czech born artist adds drawing from my own personal experience, I wanted to tell the story of a great first love, one in which despite being far away, with other people coming between and with doubts and insecurities creeping in, you realise that what you already have is more than enough".
The teen rom-com inspired music video perfectly depicts the distance and attachment between the two young lovers making use of split screen sequences juxtaposed with shots giving us a glimpse into the character's own stories and everyday life.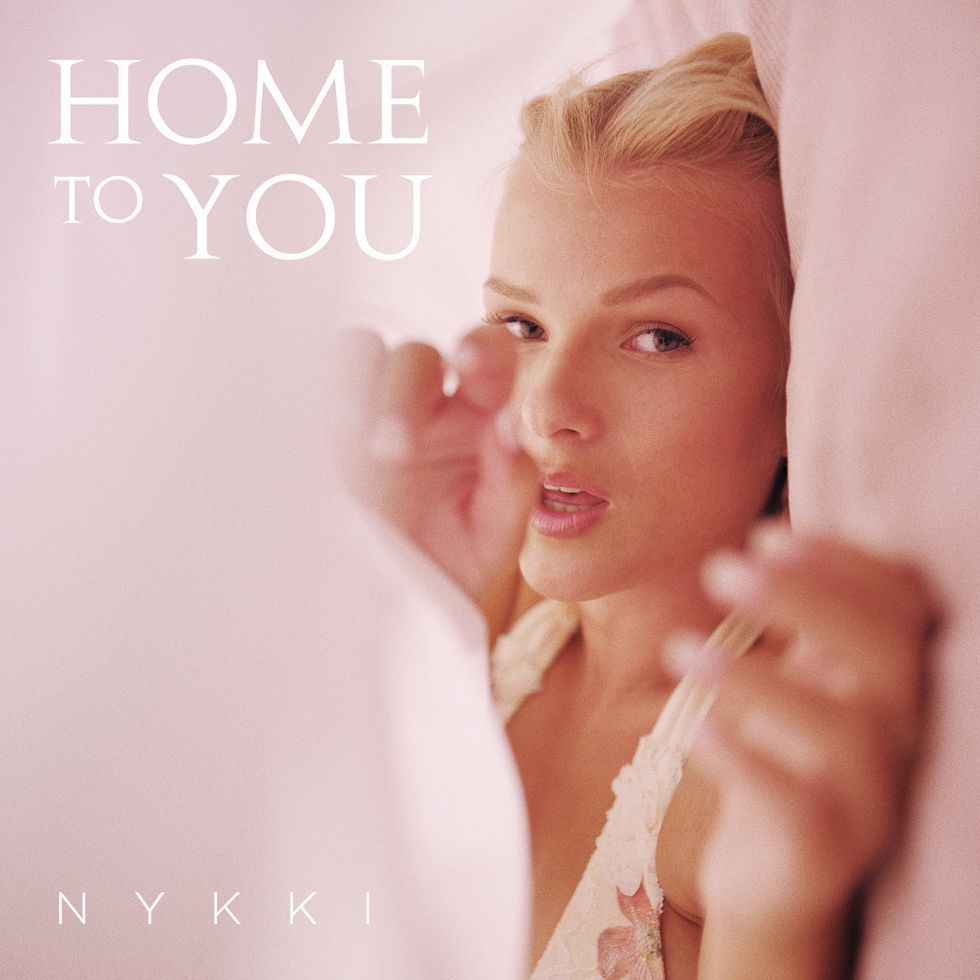 Written and recorded during lockdown, Home To You is the product of a series of online sessions with British producer and songwriter Peter Hammerton, whose credits include writing and producing for a cross-section of artists such as Little Mix, James Arthur, Paloma Faith and pop queen Kylie Minogue, to name a few. Invoking mighty anthemic hooks over soaring beats, the song is the perfect post-summer soundtrack for gloomy October days. "In light of the recent challenges we have all been going through, coming out with such an uplifting song seemed like the right thing to do" enthuses Nykki.
Her debut single No Cry catapulted the Czech-born artist into the international pop world, with her debut video, which having now clocked up over 1 million YouTube plays, since premiering on the world's most influential music media brand.
Whilst the single's remix by Leon Lour peaked in the UK Commercial Pop Top 30 Club Charts at number 13. In her follow up single Lost My Mind, Nykki showed her good girl turned bad persona through the convincing acted scenes and dynamic choreographed shots of the track's video, which has now reached nearly 1.5 million YouTube views.
With Home To You, Nykki confirms herself as an artist capable to take on the pop realm, and with more singles in the pipeline she is set to unleash her full potential.
Be a supporter of STG
Everyone that works on STG is a volunteer. If you like the site and it's contents please think about donating. Even a small amount helps keep the servers running.