THE NOW NOW is 11 all-new songs from the World's Most Successful Virtual Act, produced by Gorillaz, with James Ford (Arctic Monkeys) and Remi Kabaka, and recorded entirely at Studio 13, London in February this year.
The album sessions for THE NOW NOW saw the band largely eschewing guest stars, taking it back to the core creative crew: blue-haired, sweet-natured dreamer 2D on vocals;  whip-smart Japanese badass Noodle on guitar; not forgetting Brooklyn-born philosopher and the meat–behind-the-beat Russel Hobbs on drums. And with Murdoc Niccals temporarily indisposed, bass duties on the new album have been taken up by erstwhile Gangreen Gang member Ace.
A sun-drenched new video for first track 'Humility' (above), starring a roller-skating 2D and a busking Jack Black, was directed by Jamie Hewlett and filmed entirely in Venice Beach, California last month.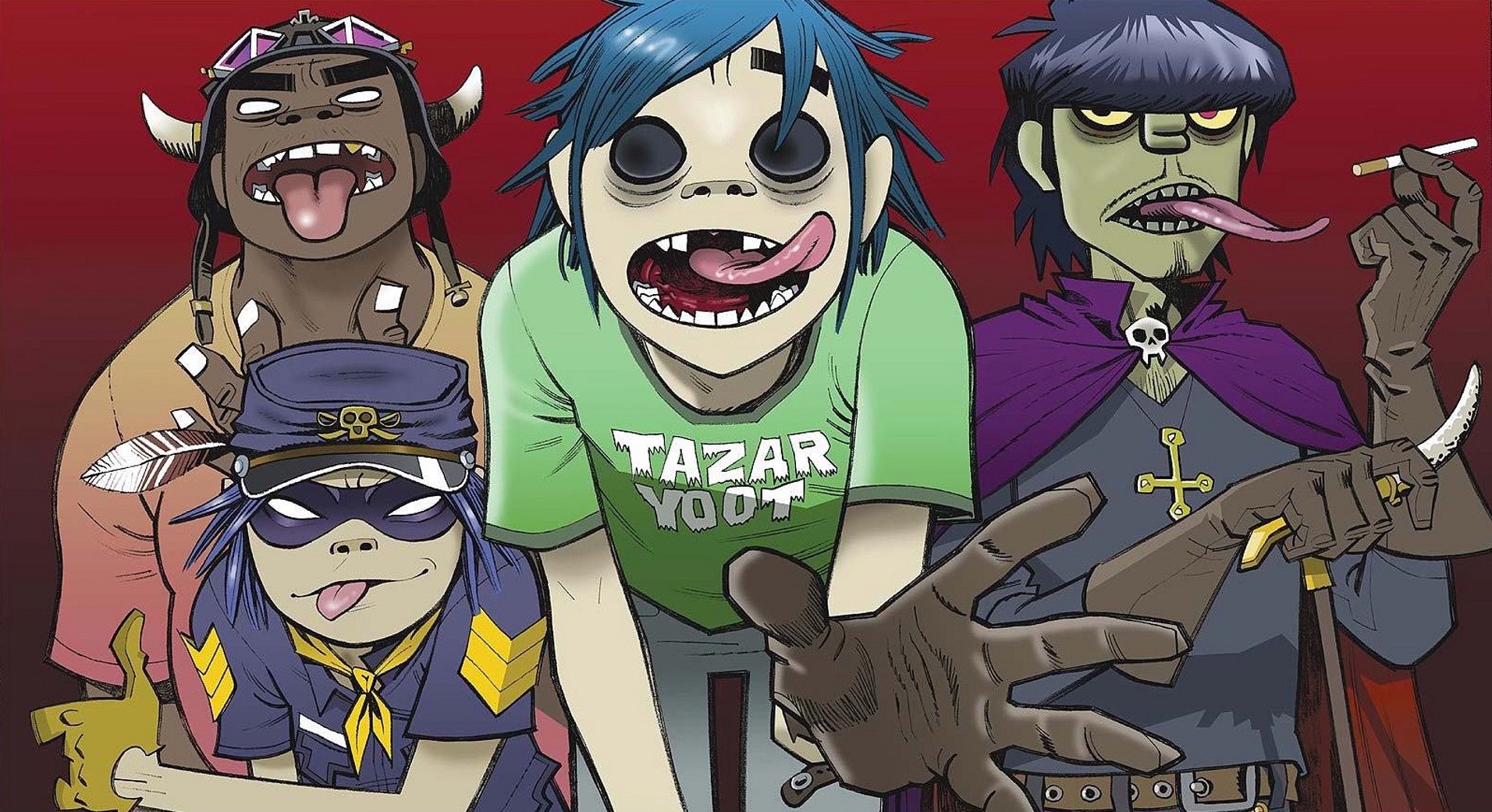 Virtual group Gorillaz is singer 2D, bassist Murdoc Niccals, guitarist Noodle and drummer Russel Hobbs. Created by Damon Albarn and Jamie Hewlett, their acclaimed eponymous debut album was released in 2001. The BRIT and Grammy Award winning band's subsequent albums are DEMON DAYS (2005), PLASTIC BEACH (2010), THE FALL (2011) and HUMANZ (2017).
A truly global phenomenon, Gorillaz have topped charts around the world and toured the globe from San Diego to Syria, picking up hundreds of millions of streams and record sales along the way. Gorillaz have achieved success in entirely ground-breaking ways, winning numerous awards including the coveted Jim Henson Creativity Honor.
The band are recognised by The Guinness Book Of World Records as the planet's 'Most Successful Virtual Act'.
[rns_reactions]