The superhero movie genre is no longer one that is new, unfamiliar or uncommon with comic book related movies being rolled out in hoards each year. 2016 alone stands to be a gigantic year filled with superhero movie heavy hitters, judging from the plethora of TV spots, trailers, marketing schemes and social media hype. With nearly a decade worth of both movie and TV adaptations of popular comic book series and characters, there's not much to expect or be pleasantly surprised by when it comes to your favourite superhero on screen.
Deadpool however, completely obliterates this entire viewpoint with its fresh, jaw-dropping and awe inspiring take on the superhero genre. Thanks to 20th Century Fox NZ and its publicity team, I was invited along to the New Zealand red carpet premiere of Deadpool this past weekend, a whole three days prior to the movie releasing to the public. Before I begin with the review of the movie, let me first begin with the movie's marketing. As a PR professional (yes, I have a day job), I have come across some amazing promotional stunts and activities in the past but never before have I ever been so impressed and so taken with the marketing and publicity behind a movie, let alone a superhero movie.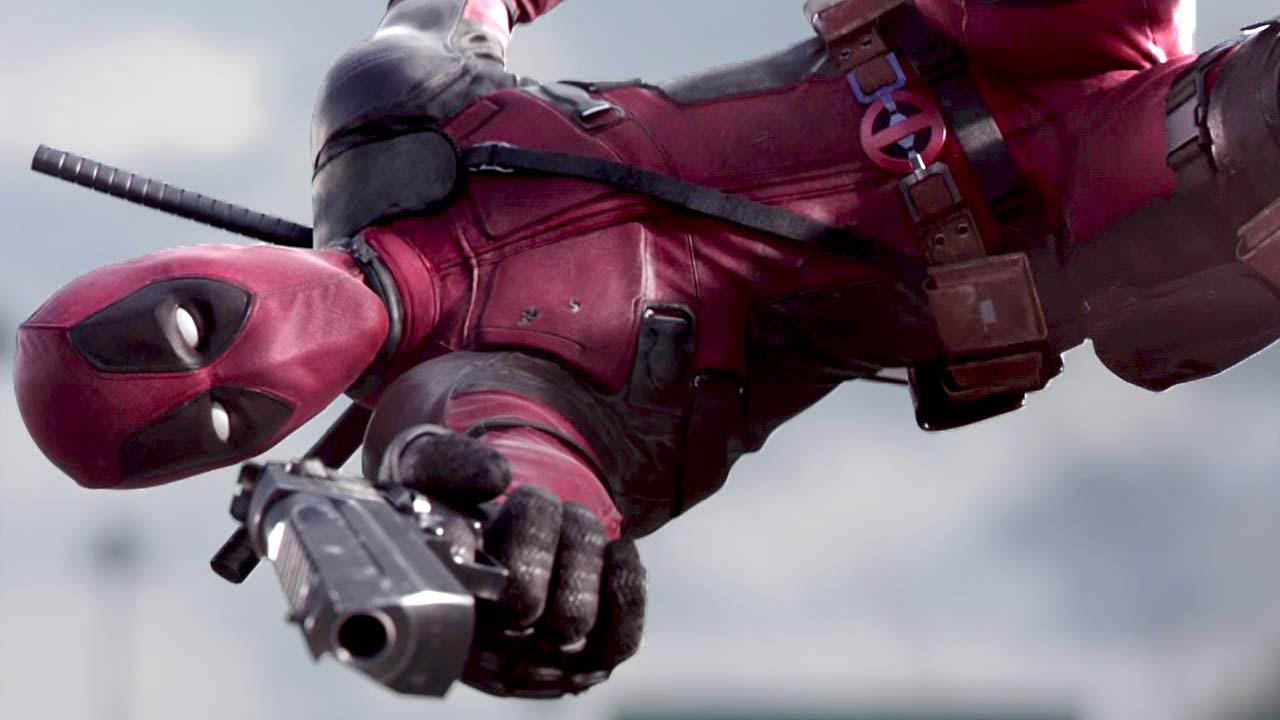 Leading up to the premiere, notorious Deadpool billboards were showcased throughout the city, the 'Skull Poop L' banners and emoji took off, the merc with a mouth himself set up a New Zealand based Twitter and Facebook account to interact with fans (sadly Ryan Reynolds wasn't at the helm but the creative person behind the DeadpoolNZ handle did very well to stay true to the character) and 'he' showed up in full costume at EB Games and Event Cinemas for some quality selfie time with his peeps. Not only that, but teaming up with V energy drinks, all those that made the effort to come out to visit with Deadpool received a limited edition, one of a kind, money can't buy, Deadpool V energy drink. How awesome is that?
If that itself wasn't enough to impress you and illustrate how epic Deadpool is, watching the movie will do the trick.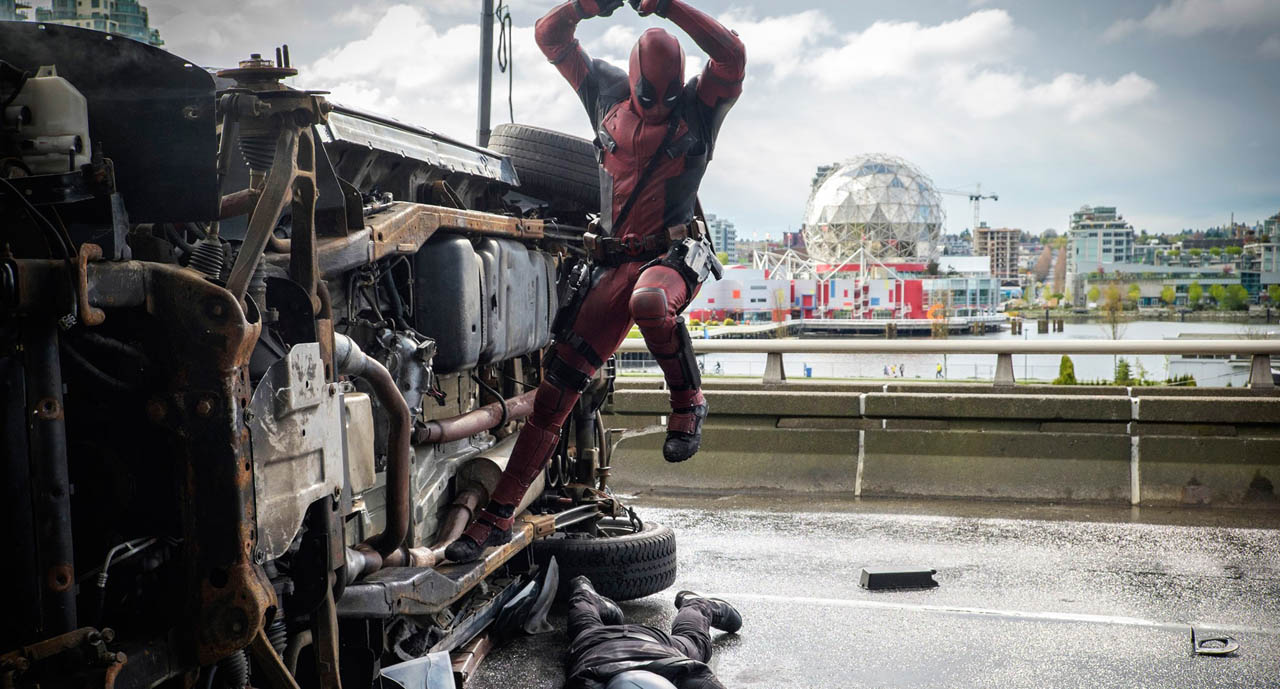 The red carpet premiere was every bit as fantastic as one would expect from a superhero movie.
Attendees were glammed up head to toe, from black tie and cocktail dresses to Deadpool cosplay, showcasing the variety and diversity in today's fans of the superhero genre. Whilst the red carpet treatment, flashing camera lights and attendance of Deadpool himself (again not Ryan Reynolds) were the epitome of glitz and glamour, it was the free pizza and drinks that enticed me. A comic book fan and pizza often go hand in hand you see.This was only made further memorable by the race into the cinema to get the best seats in the house and the surprise of finding more limited edition Deadpool V energy drink bottles at our seats. A brief play through of hilarious Deadpool TV spots and an introduction from the Managing Director of 20th Century Fox NZ and we were underway, and what a way it was!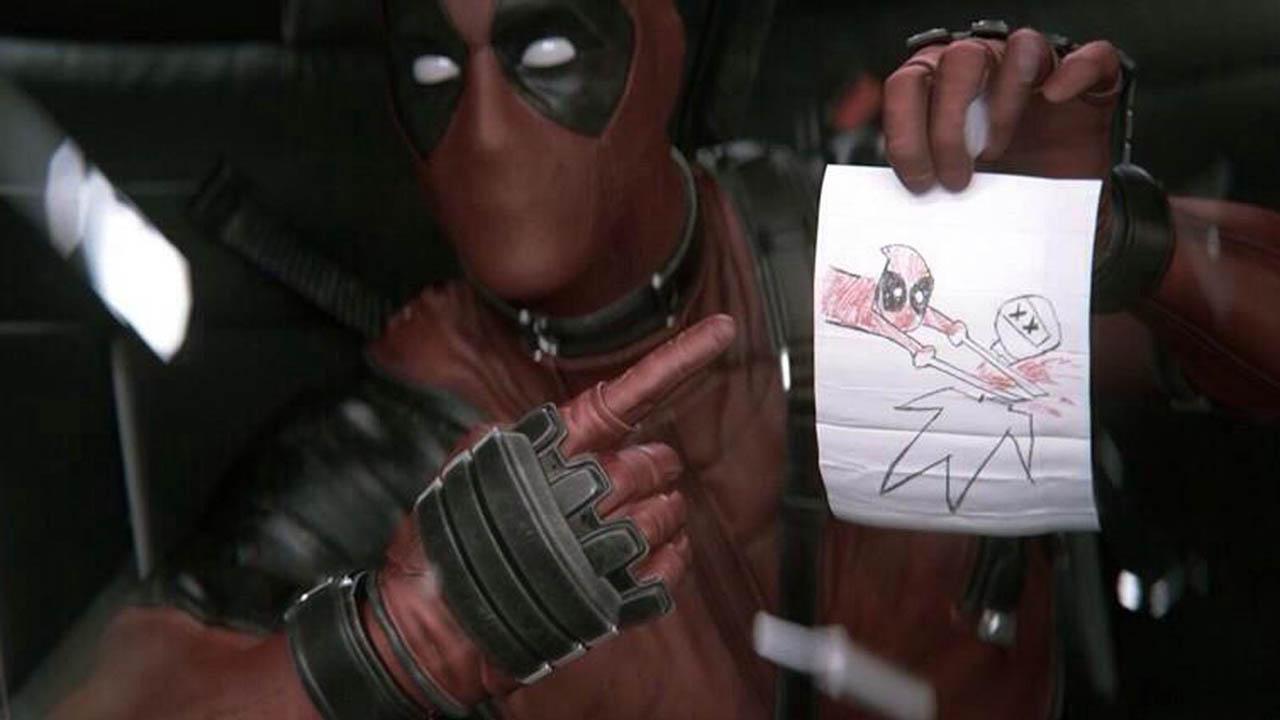 The movie began with one of the best opening credits I'd ever seen with a slow motion sequence around a still action shot that included humorous descriptions of all those involved in the movie and surprising Easter egg references. Immediately following, we are introduced to Deadpool, his mouth and his wicked sense of humour. Fans of the character should know of the character being the 'merc with a mouth' but I doubt anyone truly expected him or even Ryan Reynolds for that matter to be THAT mouthy.
Accompany that with the introduction to the movie's villain, more Easter eggs, brutal action scenes and Deadpool's dark yet humorous personality and you've got a winning formula for a successful superhero movie. There's one small catch though, Deadpool is anything but a superhero. More an anti-hero, Deadpool is essentially a mercenary and the motivations behind his actions usually involve situations that put him out personally or affect him directly, as is the case in this movie.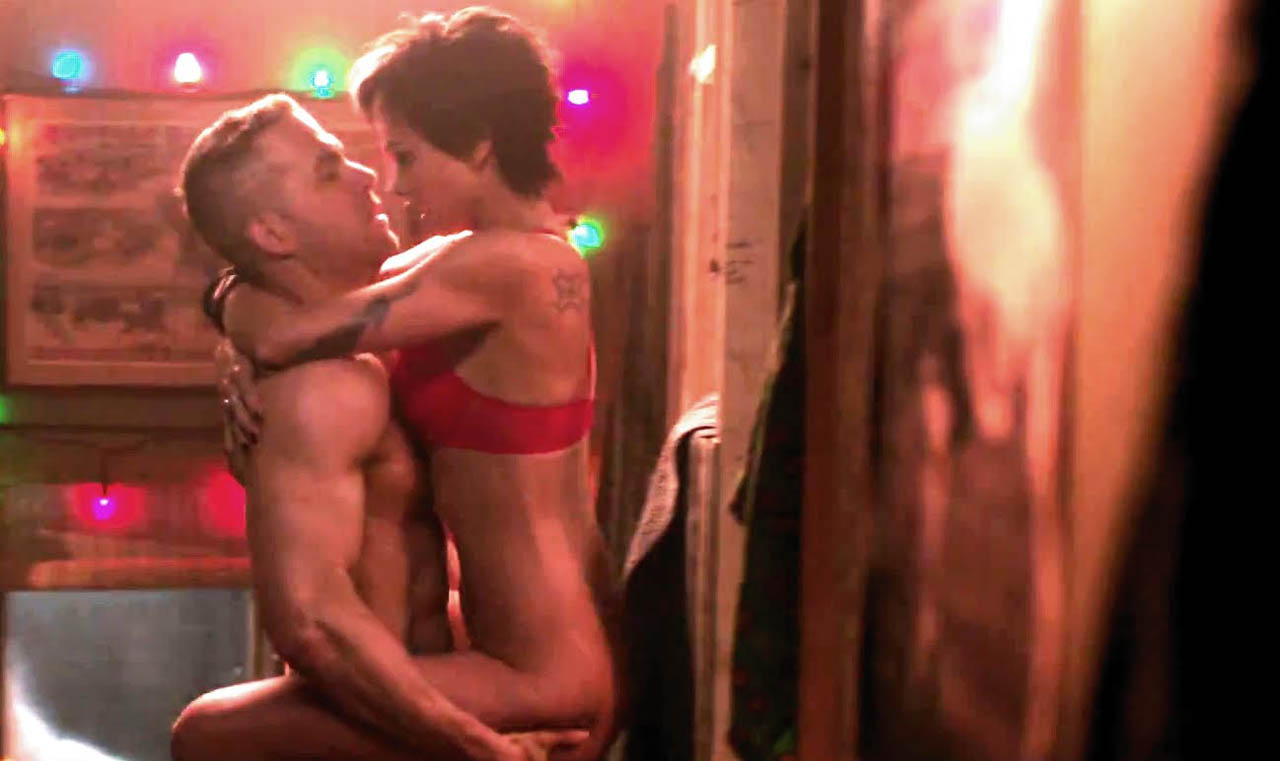 One of the main reasons why the Deadpool movie transcends all other superhero movies is largely due to the fact that Deadpool, unlike any other comic book character, successfully breaks the cinematic fourth wall. Actually, he breaks the sixteenth wall by breaking the fourth wall within the fourth wall. Confused? Yeah, me too.
Needless to say, Deadpool is fully aware that he is the lead in a movie about himself and not only narrates the movie but speaks directly to the audience, acknowledging their presence. Never before has a superhero movie, or any movie that I can think of, has done this so effectively. In addition to having a conversation with the audience, Deadpool even points out interesting facts about the larger X-Men franchise and other thought-provoking nuggets.
Not to mention the little references to a certain rough, tough, Aussie man/beast and an arachnid kid.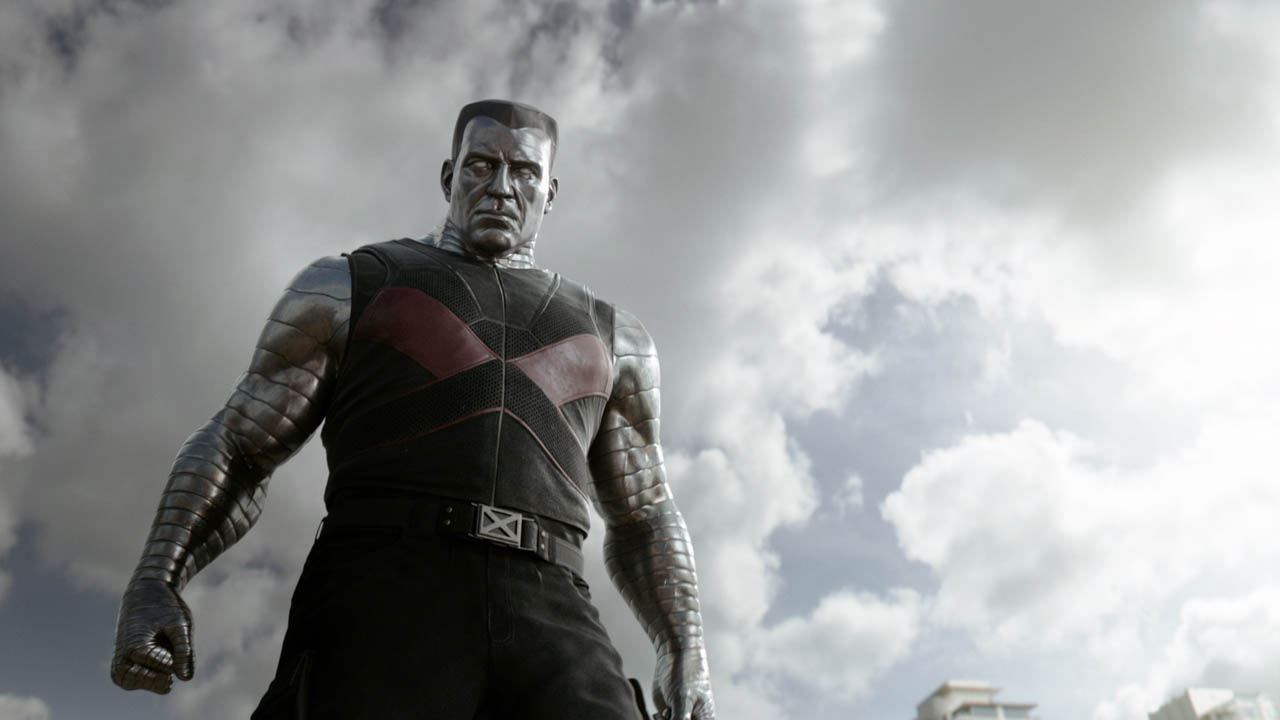 Speaking of X-men, having two X-men characters as supporting stars only made Deadpool much more entertaining and acted as a bit of publicity and promotion for the upcoming X-men: Apocalypse film. Colossus, who most superhero movie and comic book fans should be familiar with acts as Deadpool's conscience, reminding him of all the good he could do as a real hero. The second X-men, Negasonic Teenage Warhead (that's certainly a mouthful), is there for her impressive superpower of producing incredibly powerful explosions.
Deadpool exceeded my superhero movie expectations by leaps and bounds in every way, from the action, grit and drama to the humour and romance. It ticked all my boxes; all but one, the villains.
The villains, to me, appeared mediocre compared to the more larger than life villains I'm used to. The baddies that faced Deadpool were more annoying than they were fearsome and I have to admit that this disappointed me slightly. However, the fact that this is the very first Deadpool movie, setting up for much, much more in the future, having second-rate villains is the best way to go, allowing Deadpool the chance to test his abilities, hone his skills and perhaps even find it within himself to truly embrace becoming a hero.
I have to say, I'm excited for future movies.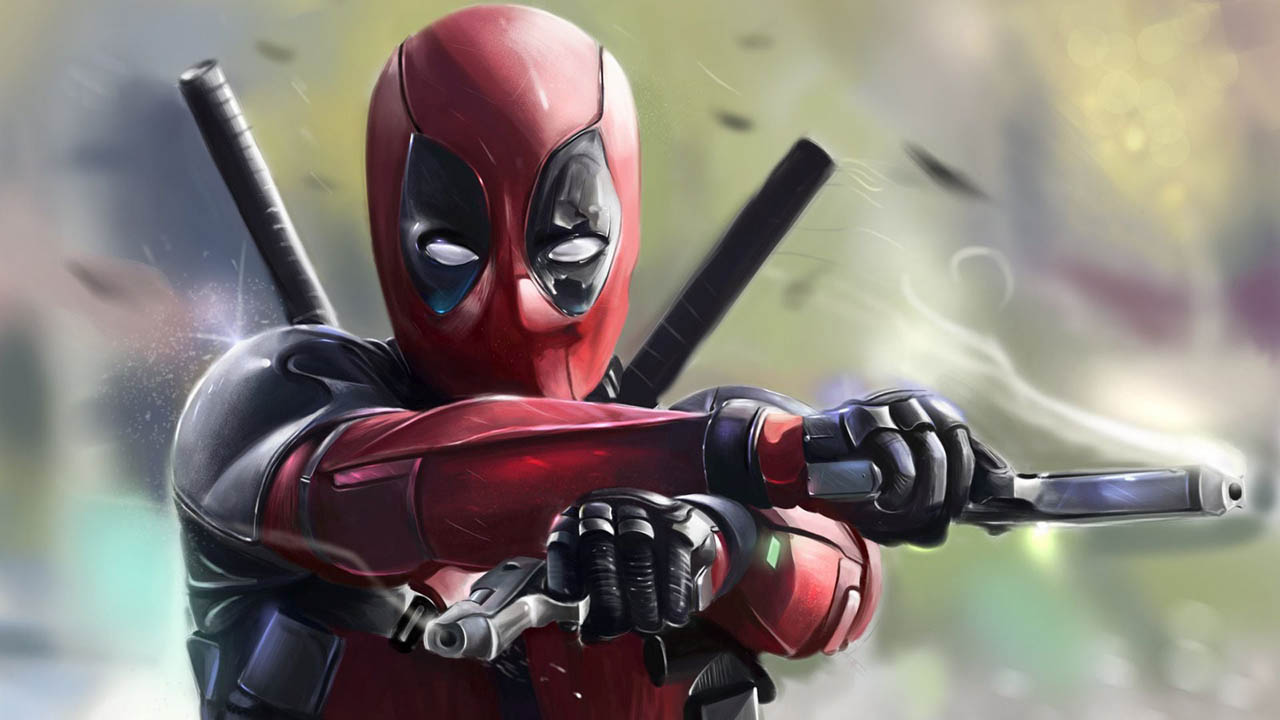 At the crux of it, Deadpool really is a love story, one with tremendous amounts of profanity, blood, gore and hilarity, as you'd expect from an R-rated superhero movie. Everything Deadpool does in the movie, he does for one reason, to be perfect for the woman he loves. Albeit going about it in a misguided way, there is good in Deadpool and this shouldn't be forgotten.
And with such great power comes the responsibility for Deadpool to feature in more movies in coming years. From what I saw at the premiere, I can say without a doubt, that you, too, will want more Deadpool in your lives. A brilliant movie, deserving of every accolade, Deadpool is definitely a must watch (in fact, a must watch twice and buy on BluRay/DVD).
Oh and a friendly reminder. Stay for the end credits as according to various sources online, the final cut version of Deadpool, available for public viewing on February 11th 2016, will contain two end credit scenes for your viewing pleasure.
*For more pop culture and anime rantings and reviews, check out my blog, The Vanguard.
Deadpool (20th Century Fox - 2016) Review
Year: 2016
Rating: R16
Running Time: 108 MIN
Genre: Action
Director: Tim Miller
Starring:Ryan Reynolds, Morena Baccarin, Ed Skrein, T. J. Miller, Gina Carano, Brianna Hildebrand, Stefan Kapičić