Bethesda is inviting the more-than-16 million Fallout 76 players to date to grab their party hats and mutated best buddies to celebrate the game's 5th Anniversary.
For this auspicious occasion, Bethesda Game Studios is hosting a variety of themed in-game events, a Birthday Parade, and offering festive party favors for players.
Starting today and running until November 21, players can complete Daily and Weekly Challenges as part of the in-game Birthday Challenge Event and earn specially themed rewards like Party Hats, C.A.M.P. Décor, Cake and more.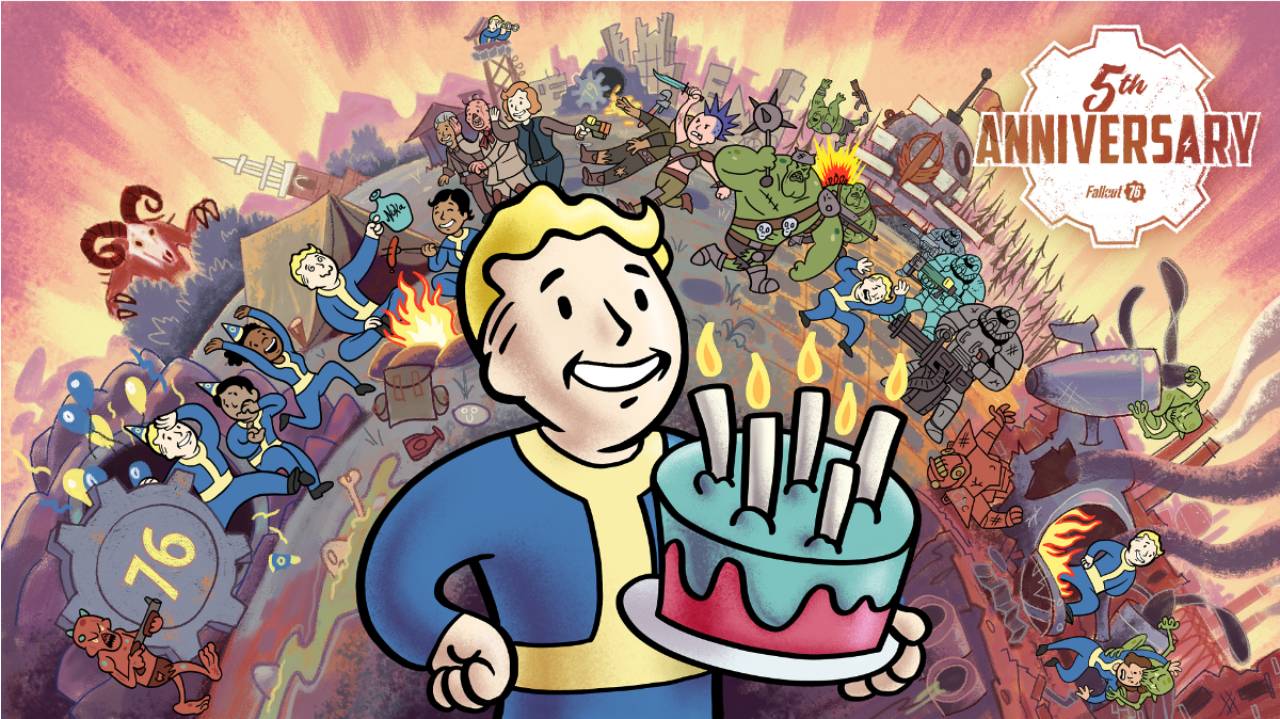 To keep the festivities rolling, dwellers are invited to join the cross-platform Birthday Parade celebration, where the Fallout 76 community team will visit private worlds featuring larger-than-life parade floats created by members of the community. You can watch the VOD of the parade on Bethesda's global Twitch channel.
Prime Gaming and Xbox Game Pass are also offering a birthday treat. Active Prime Gaming and Xbox Game Pass Ultimate subscribers can pick up the Fallout 76 5th Birthday Bundle which includes exclusive C.A.M.P. items, a VTU Graduation Cap, and a celebratory Photomode frame as a free reward. This offer ends on January 17 for Prime Gaming and December 17 for Xbox Game Pass.
More details surrounding all of Fallout 76's anniversary celebration can be found here: