Are you a 'toy' super collector?
Or maybe you are just starting out and growing your collection, whether it be current trends, vintage or just those bits that you had when you were a kid (or you're still a kid… at heart).
Either way, Germany based Schleich are producers of super high quality and intricately detailed themed figurines and playsets that cover all ages (kids and big kids – like me!) from Fantasy to Jurassic period in their Dinosaur range and real world miniature animals.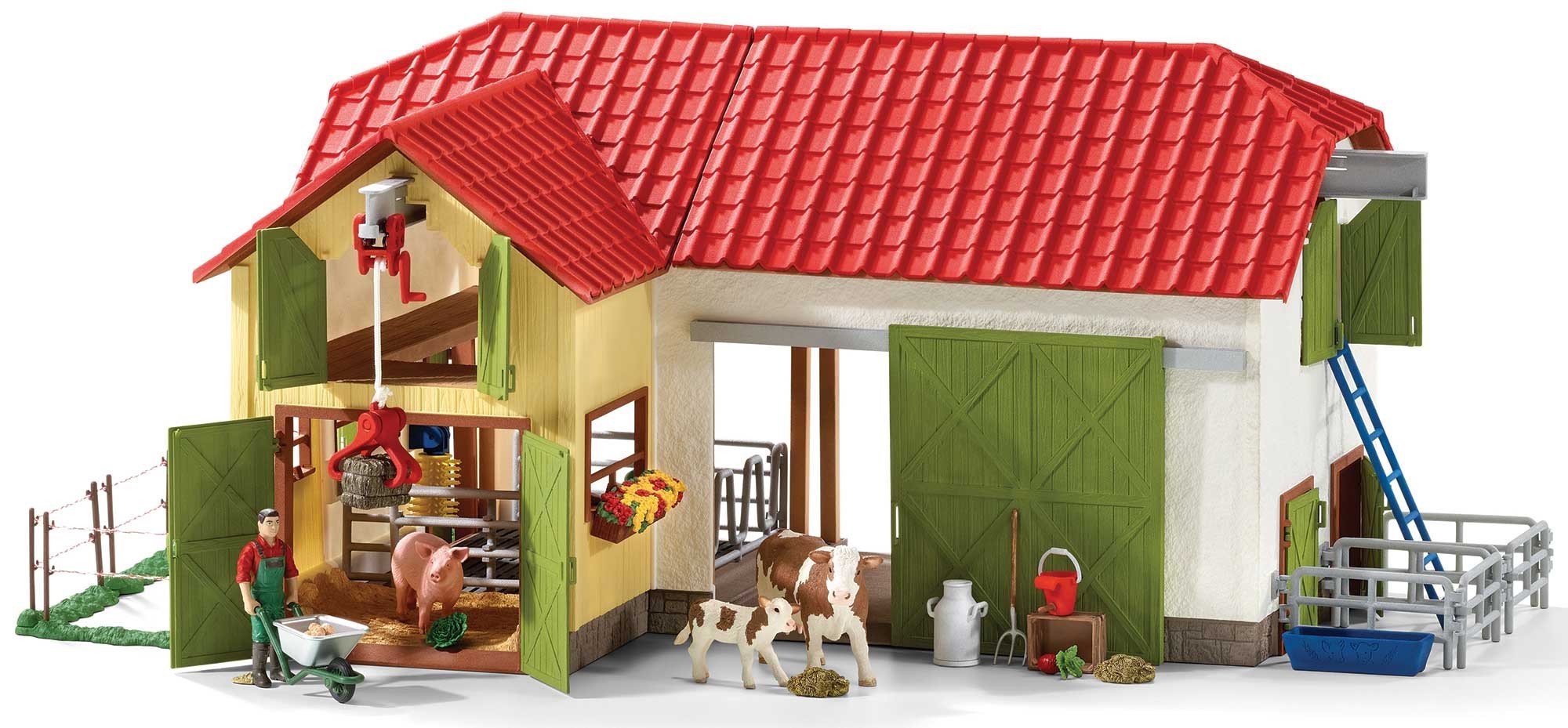 Farm World allows the young ones in the household to create their own, well, farm bringing in scaled farming vehicles and intricate and hard wearing animals.
Schleich's animal kingdom doesn't stop at Farms though. The Wild Life series, again meticulous in its detailing covers every natural beast, common and endangered to be collected up, played with in an imaginary jungle or forest.
Then for the young ladies in the household,  Bayala with a civilaization of Fairies, Pixies, Mermaids, Unicorns and a realm of fantastical magic ready to be discovered and created. Schleich also have stables and a varied assortment of horses in their Horse Club. A club that many a girl are welcome to join.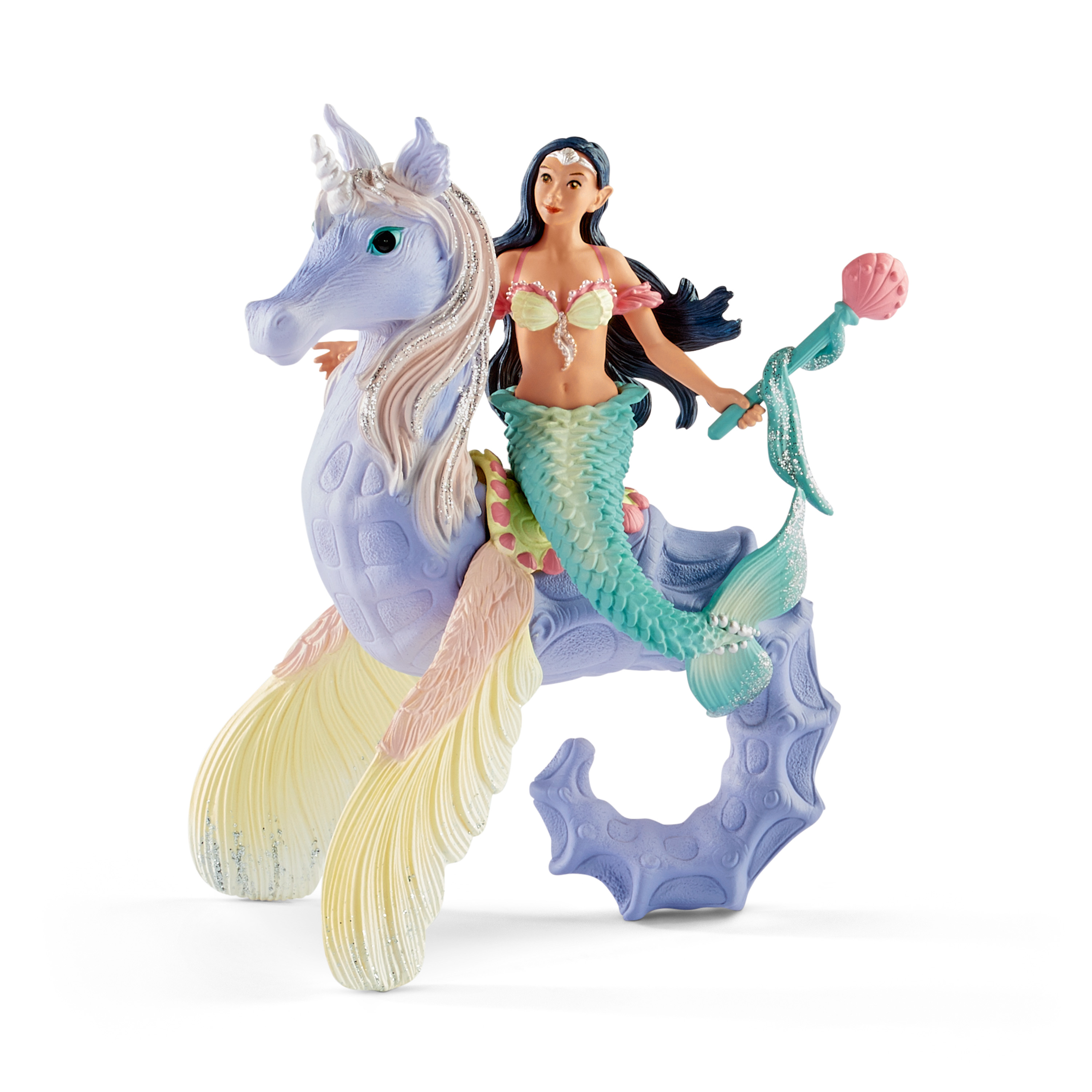 Schleich have an extensive range that's for sure.  But, my particular interest lies with their Eldrador collection.
This series covers the four conflicting worlds of Eldrador and is slated at both adults and kids and infuses owners of the figures and the playsets with a dark medieval magic.
From Wizards through to Knights. Dark monsters, two-headed beasts, bigger than giant underwater creatures, elves and more, the Eldrador selection is to die for.
Each figure is superb in detailing intricacies and is an ever-growing series of beasts and heroes. Knights and monsters. Castles and fortresses.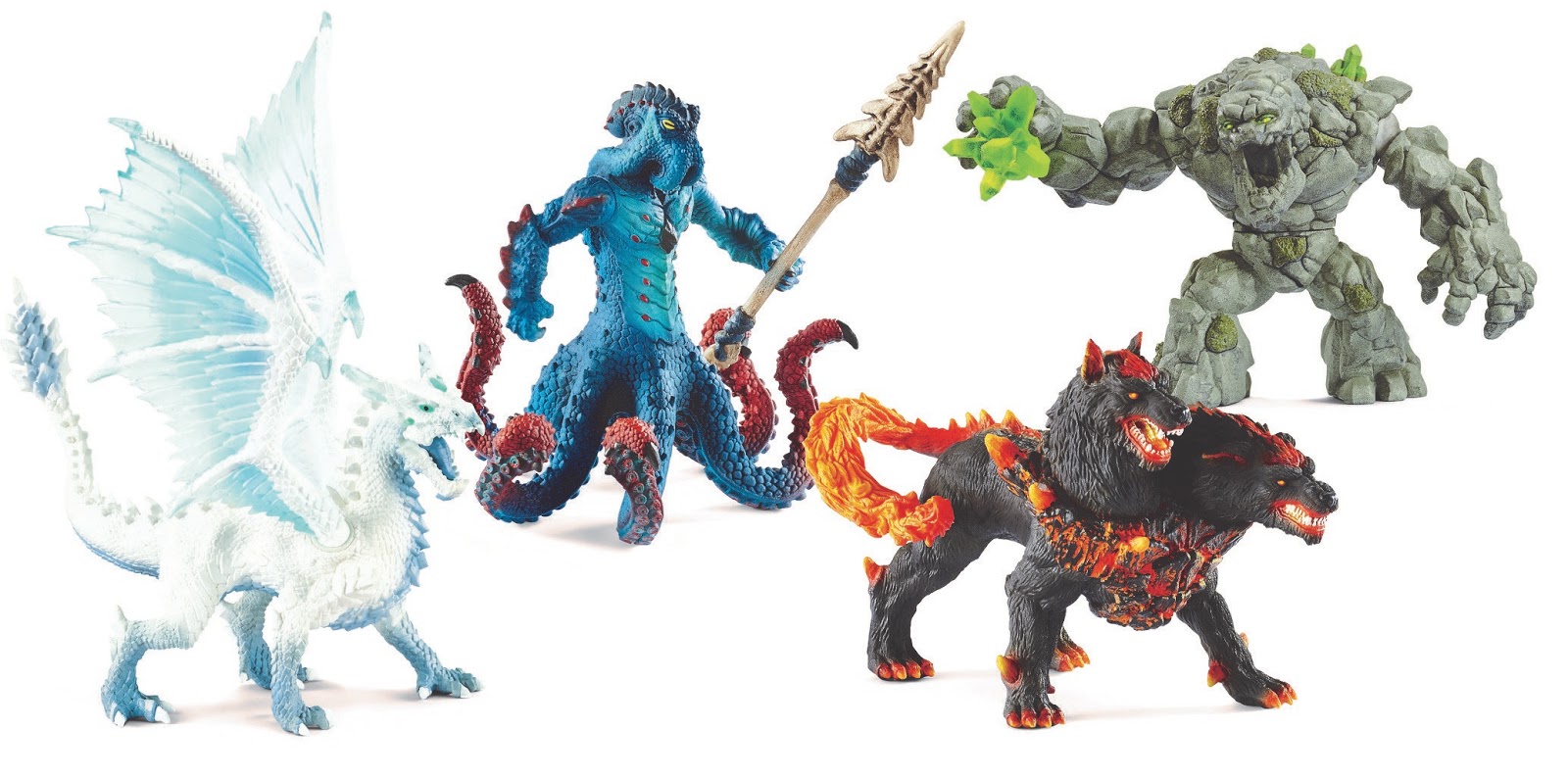 Schleich bring back imagination, creation and wonder to play time for all in their range.
STG has partnered with Schleich and other toy brands to bring in news, features and reviews on collectables and select toy ranges.
Welcome to the STG 'Toys and Collectables'.