It's a bug hunt…
We at Pop Stop love our Sideshow collectibles and are proudly reviewing the Alien Queen Maquette (video review above) which has been created in partnership with Legacy Effects, the talent behind the cinematic terror of the Xenomorphs.
The Alien Queen Maquette stands 19″ tall, with the monstrous matriarch prowling atop an intricate egg chamber base. The nightmarish Xenomorph brood beneath her feet features an elaborate array of Alien Eggs, Facehuggers, and two Alien Warriors all in standing scale with their Queen.
This immensely detailed polystone maquette captures the terror and unforgettable presence of the Alien Queen as seen in the film Aliens.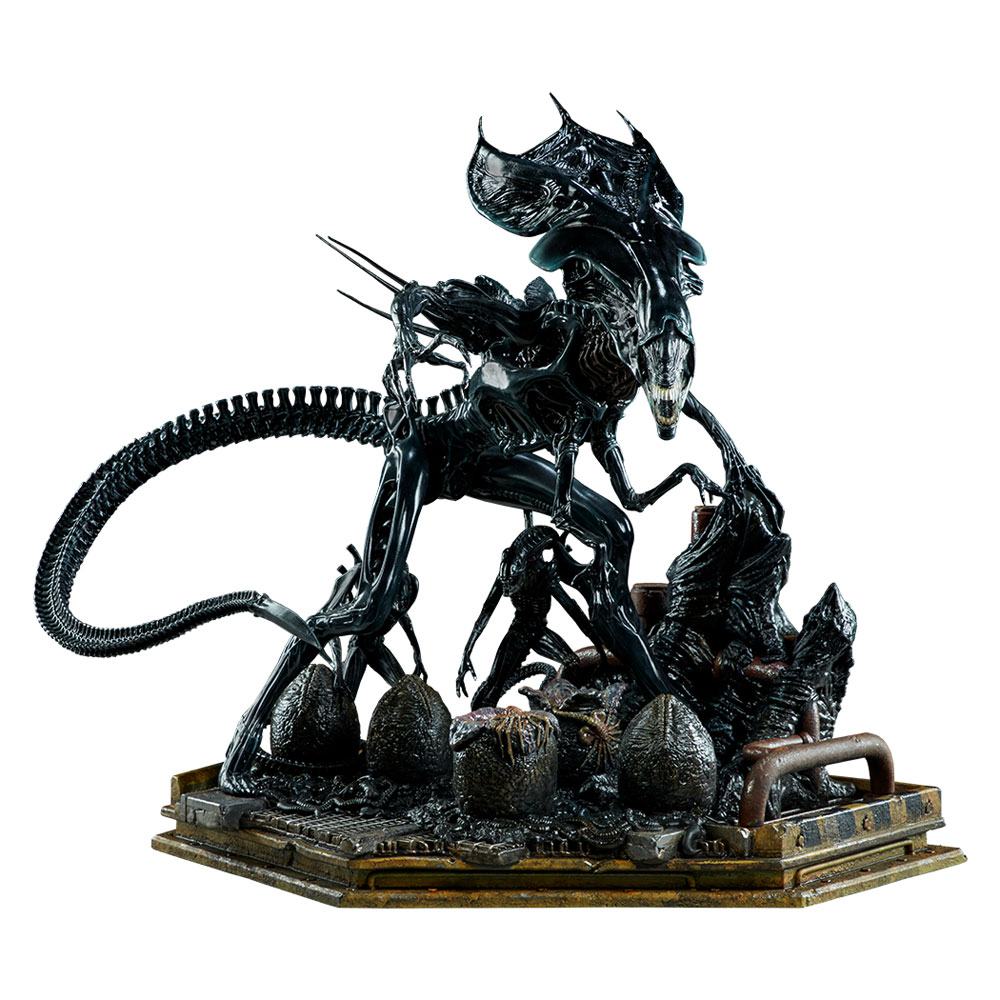 The massive Xenomorph's body is sculpted in the same biomechanical style for which H.R. Giger's creatures are famous, with sinewy limbs and a segmented PVC tail curling protectively around her hellish offspring. Pointed polyresin fangs reveal the creature's iconic inner jaw, while her flared head crown gives the Alien Queen incredible stature on any shelf.
The Alien Queen Maquette is sure to be a crown jewel in any Aliens collection so don't let her get away from you!
Sideshow's The Alien Queen Review