"I went forward in time… to view alternate futures. To see all the possible outcomes of the coming conflict." 
In Endgame we were given the one outcome that Doctor Strange had seen that ended in victory for our heroes. In Infinity War he was a major player and the sworn guardian of Time Stone.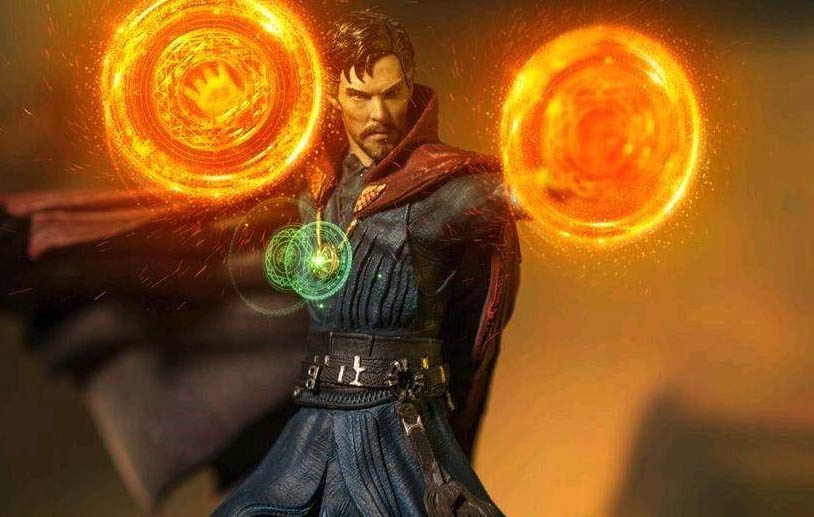 Hot Toys have out done themselves with this movie-accurate posable collectible figure. Benedict Cumberbatch would be proud of the amazing head sculpt as well as all the sophisticatedly tailored and highly detailed outfit, two styles of costume display options with a magnetically attachable asymmetrical high-collared Cloak of Levitation with intricate embroidery, a variety of mystical artefacts including the Eye of Agamotto, a pair of sling rings, an array of accessories including variety of interchangeable hands and numerous mystic art effect as well as mandalas of lights allowing combinations for different mystic gestures and a movie themed dynamic figure stand with character backdrop.
We have a detailed overview in the video above – and as always you can check it out online HERE.