Get the party pumping with super bass – on the go.
Sony's Extra Bass Bluetooth Speaker (Model: SRS-XB30) sets the mood with it's multi-coloured neon like speaker frame and strobing whte LEDs which will pulse to your playlist.
The Extra Bass unit offers up an all day and all night party with a whopping 24 hour battery life, yet with only  few hours charge from empty.
The dual front facing speaker unit will connect up to any Bluetooth enabled device, we tried the unit that we were sent with an Android smartphone, a Windows laptop and an iPad.
Connection was simplistic, as you would hope, and instant.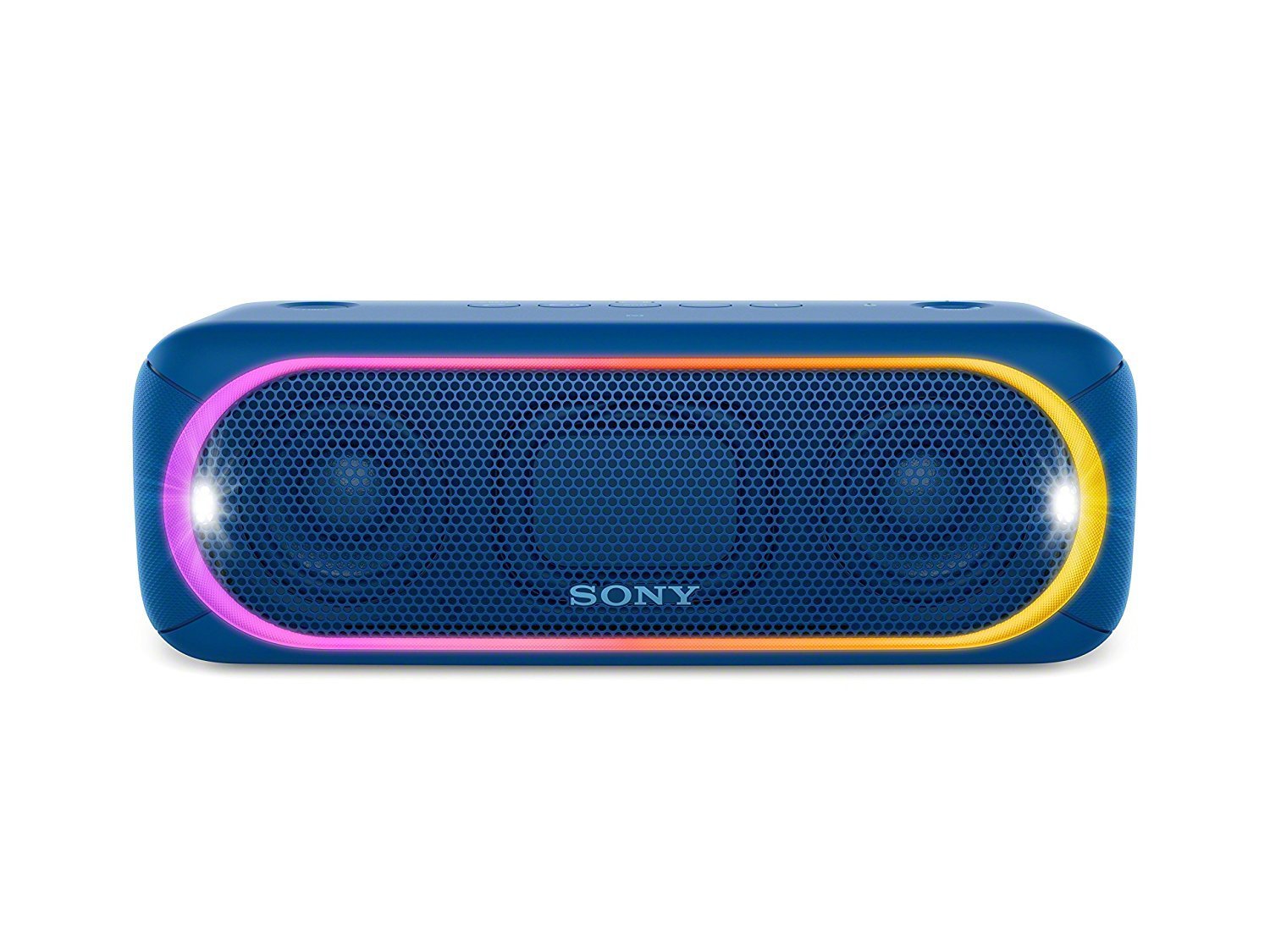 The better performance came from the Android smartphone where volume limits nearly didn't exist.
The Sony Extra Bass Bluetooth Speaker goes well loud… no wait, louder than loud. Perfect for the outdoors in a social gathering environment.
If you have more of these units they will pair up and give you that all necessary surround audio with an easy-to-setup chain wireless connection.
Atop of the Extra Bass Bluetooth Speaker are a series of hard control buttons.
If you have your smartphone connected you can use the Extra Bass speaker as a handsfree (given how loud this beast can go – if the volume is up the entire neighbourhood is likely to hear your convo). Alongside the phone connection button is the play controls, then ADD enables you to chain up more speakers.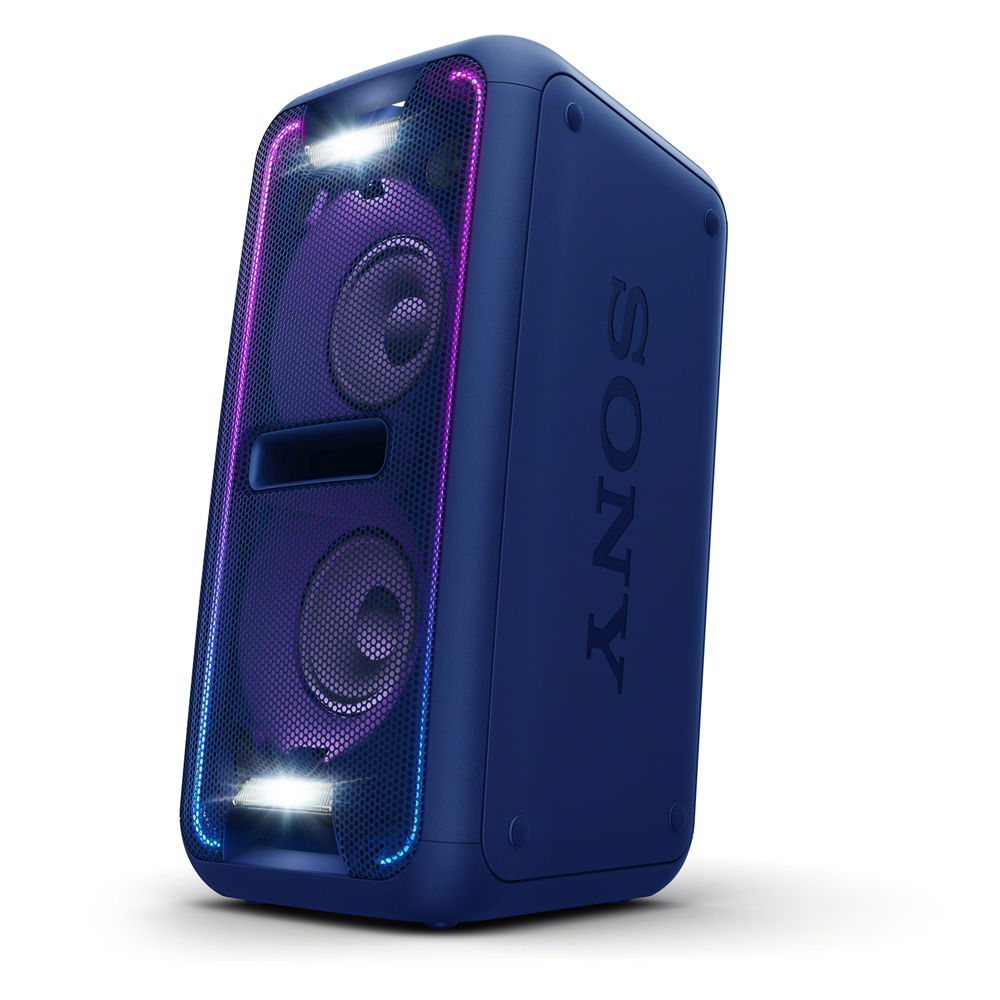 Volume keys are to the near right and then asides from the isolated Power On switch (which doubles as the Bluetooth connection setup)  there is the large EXTRA BASS toggle.
Now you will really notice the Bass on this small snack sized portable entertainment unit. Switching the Bass function off, the audio to be fair is a bit clearer, but also a tad quieter as the built in Clear Audio+ filter takes over your ears.
So if you want to chill out on your own with your private stash of Kenny G, turning the bass off would be ideal to mellow out.
But I really do not feel that this is what the Sony Extra Bass Bluetooth Speaker with it's onboard S-Master Digital Amplifier was designed for.
It's rubber coated hard plastic casing and IPX 5 water resistance means it's ready for the hard life, but not a dip in the pool though.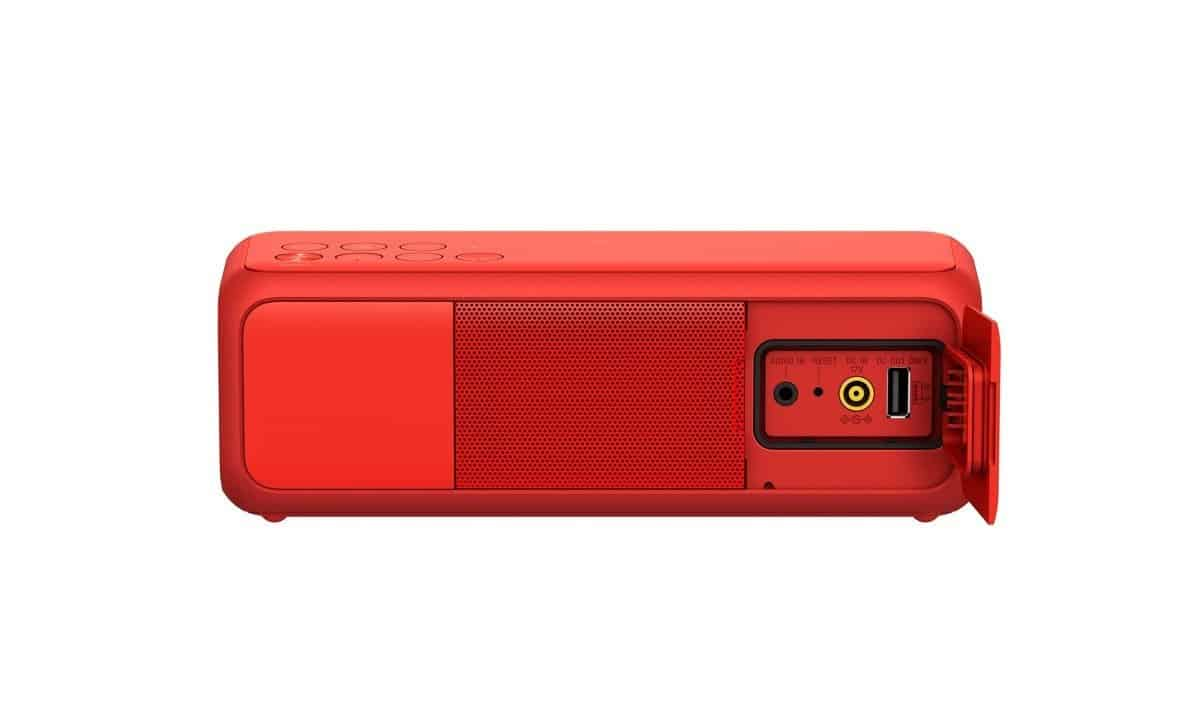 Now what's even more cooler than flashy lights and large sounds is that this beast has enough juice in it's battery (when fully charged) that it will charge your smartphone, via the hidden USB port at the rear of the speaker. (I still recommend though that you have the Extra Bass Speaker plugged into the mains so your smartphone doesn't completely drain the battery and kill the party). Having a charge dock is forward thinking on Sony's part and an impressive inclusion.
On the not so cool side, the Extra Bass speaker is slightly heavier than some other similar models and the price tag of around $300 NZD maybe a bit steep for those that are wanting a rough and ready portable unit.
But, it is a true wireless DJ-like nightclub that you can place in your bag and rock out with anywhere.
With Sony's Extra Bass Bluetooth Speaker there is no excuse to stop the party. Ever.
Sony Extra Bass Bluetooth Speaker Review