Do you dare to go wet and wild and play, endlessly?
The bluetooth speaker market is a saturated one. Ranging from price to quality, to featured specs right through to no features at all.
Yet only a few stand out from the hordes that are available.
JBL are signature when it comes to quality audio and a solid build and have recently released their Charge4 cylindrical bluetooth speaker.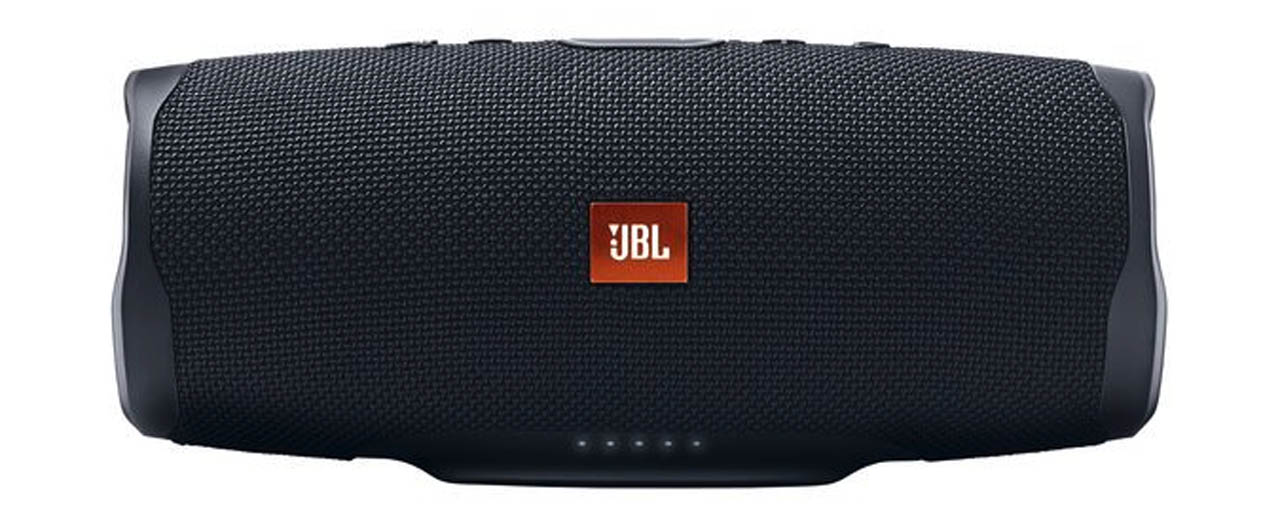 Being water proof (IPX7) it's perfectly okay if you go for a dip and rock out under the water – or sing in the rain.
The Charge4's best feature is the super long life battery.
Coming in at around 20 hours of continuous play – the mega sized 7500mAh rechargeable battery will not only outlast most bluetooth speakers on the market currently but can also charge your smart device (this if course will decrease that endless play time).
In my play with the review unit that we received I began a Spotify stream at 9am on a Saturday morning. By 1pm Sunday, the Charge4 was still jamm'in. That's super impressive and over the said 20 hours. But… charge time is a whopping 5.5 hours. Agreed that the Charge4 does have an insanely large capacity battery – and if you're planned and prepared before you need to use it a 5 hour charge time is probably okay.
However, you can go far on a quick 2 hour charge. You get around half a charge from empty and providing you do not charge any smart devices on the unit – you should be able to squeeze 13 to 14 hours use out the speaker.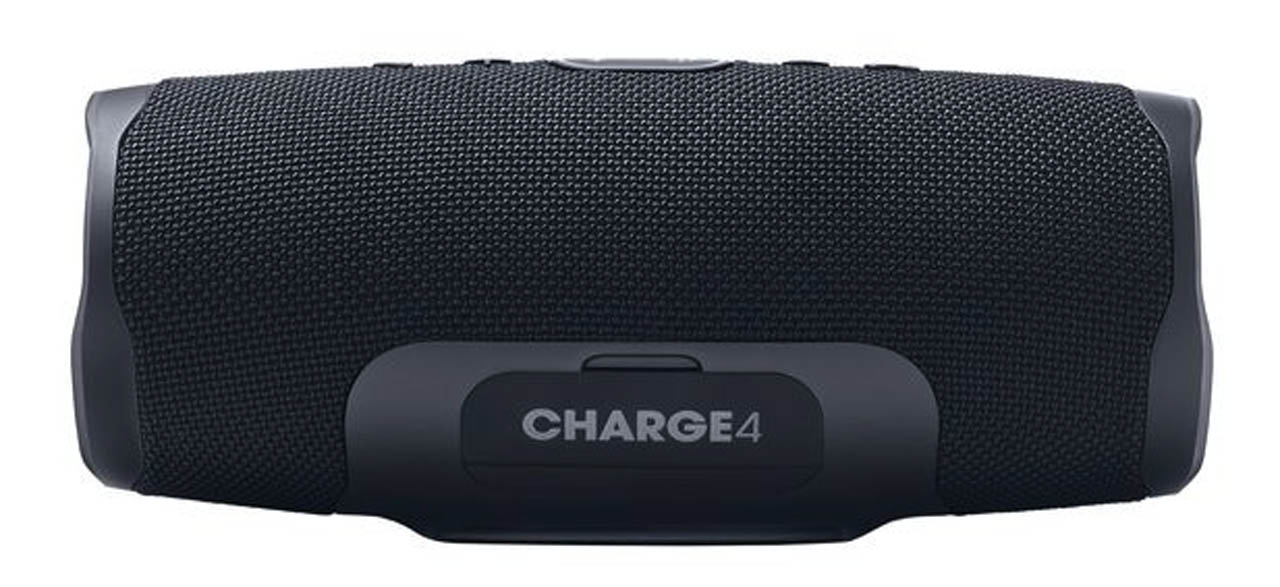 For a small form factor bluetooth speaker the it can really belt out a maximised volume. This is due to the all round design of the speakers casing and the 30 watts >80 decibel internal speaker array.
From streaming to personal playlists, you can connect up to two devices at once, you know, to mix it up a bit. The rugged and hard wearing Charge4 is really the all in one and your best travel buddy, being bag sized to take anywhere and use anytime.
Take charge in the summer months and crank up the volume at your next pool party with the JBL Charge4.