Well, PlayStation fanboys and girls, aswell as media and internet rumours speculate that we will learn of the predictably pending release date. or, look, feel, specs or otherwise of the next gen Sony console, as early as this month. (Scroll down for Update).
To inflame this assumption even more is the VIP Media invite that Sony's gaming division sent out to a select few for an 'event' which takes place on the 20th of February 2013.
The semi agreed view by most is that the official announcement of a next-generation PlayStation is likely to happen in June at the Electronic Entertainment Expo, as said by Sony executive.
A Chilean news website quizzed Sony Home Entertainment vice president Hiroshi Sakamoto on the pending release of a PS4, he did indeed confirm that a 'big reveal' was coming soon.
"It's still a big secret, but our Sony PlayStation friends are getting ready," he said.
"I only can say that we're focused on the games-related E3 event, booked for June. The announcement [of a new PlayStation?] can take place there or even before, in May."
E3 takes place in Los Angeles this year from June 11-13.
It is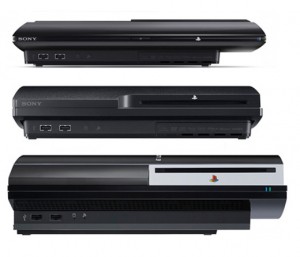 has been documented on the web that Games for the PS3 have stopped being made, at least for the interim, in Japan only.
Whether this is for both third party and Sony based studio's, it is abit hazy. We suspect it's First Party only and affecting any forecast productions, not immediate ones.
Specs have been leaked, however these are for current Developer Companies (Games Studio's) BETA machines and do not in any way reflect the final console that we can expect to see in our homes:
System Memory: 8GB
Video Memory: 2.2 GB
CPU: 4x Dual-Core AMD64 "Bulldozer" (8x cores)
GPU: AMD R10xx
Ports: 4x USB 3.0, 2x Ethernet
Drive: Blu-Ray
HDD: 160GB
Audio Output: HDMI & Optical, 2.0, 5.1 & 7.1 channels
It's expectant that the Vita will be integrated in a HUGE way, especially as a visual controller, as has already been tried with the DLC add-on for Little Big Planet, and, to go up against Nintendo's Wii U.
Traditionally next gen consoles have been released every 5 years with the predecessor lasting about 12 to 18 months after the fact, before being totally written off.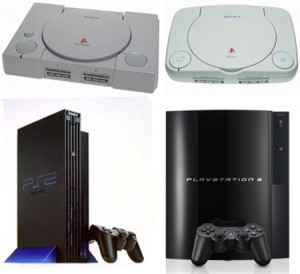 The PlayStation 3 is now getting a bit long in the tooth – coming into it's 6th year.
And while it has gone through a varied design phase (as we saw with both the PSOne and PS2) shrinking in size and gaining larger storage, it's a given that it's due for a complete retirement sometime soon.
The Orbis is naturally a code name for the project, as the NGP was for the Vita when rumours and speculation were rife about the 'eventual' PSP overhaul.
Xbox 360 have remained tight lipped about their much anticipated Xbox '720' – if that is even it's real name (majority of Gamers tend to think it is), and Console makers do have a habit of waiting to see what their competitors do.
Nintendo have already taken on the next gen (we are in the 8th Generation of Home Consoles) – looks like Sony will soon follow in 2014*.
*Information sourced from various resources. Some details are purely speculative, but, we hope it's all (mostly) true!
*****
UPDATE
No longer speculation, the New York based media conference had on the 'future of play' did indeed announce the PlayStation 4.
While the meeting itself was closed off with only select media being invited, it was streamed via the web and of course eagerly watched by millions of PlayStationers.
Andrew House, CEO of Sony Computer Entertainment had this to say: ""The demands for a new platform were clear… it will surpass every Gamers wildest expectations …. We must give gamers the experiences they not only expect, but deserve. Our vision of the future is consumer-centric and developer-inspired … expect powerful opportunities to connect, play, and stay informed."
Lead system designer Mark Cerny touted the new platform as being; "by game creators for game creators" in reference to existing and future Game Developers for the PlayStation model.
Although already leaked, Sony made the surprising revelation of confirmed specs for the PS4:
X86 CPU
Enhanced GPU
8GB of high-speed RAM
Internal HDD (size unknown, we suspect it will vary per model)
Dualshock 4 Controller which features not only enhanced controlling and vibrating mechanics but also a Touchpad.
The new console will also feature a 'Share' function which will allow gamers to take screenshots, video or stream live gameplay.
In addition to that instant stop and start play will be stock standard as we have seen with the PS Vita.
As time wears on we will find out more and more about this next gen PlayStation. We are also speculating that it will be showcased at E3 this year in L.A.