Nintendo had their usual Treehouse setup at E3 2016 and their prize gem, Zelda at the top of their showcase.
The Legend of Zelda: Breath of the Wild represents the next great boundary breaking adventure from Nintendo. The game marks a new pinnacle for the franchise, and today Nintendo gave the world its first look at the immense, living and breathing world of the Wii U version of the game at the E3 video game trade show in Los Angeles. The game challenges and surprises players at every turn, while giving them incredible freedom to explore the massive world found in this open-air adventure.
Nintendo gave fans just a taste of how The Legend of Zelda: Breath of the Wild takes the franchise to new heights. As E3 attendees investigate Hyrule, they can explore the game any way they want because the world is so vast and players are not required to take a pre-determined path. This sense of freedom and vastness will truly come alive in the final game when the experience isn't limited by the restrictions of a show floor demo. During a Nintendo Treehouse: Live demo, Nintendo showed that heroic Link needs to be resourceful as he explores his environment. It's important for players to become familiar with their surroundings so they can find weapons or collect them from defeated enemies.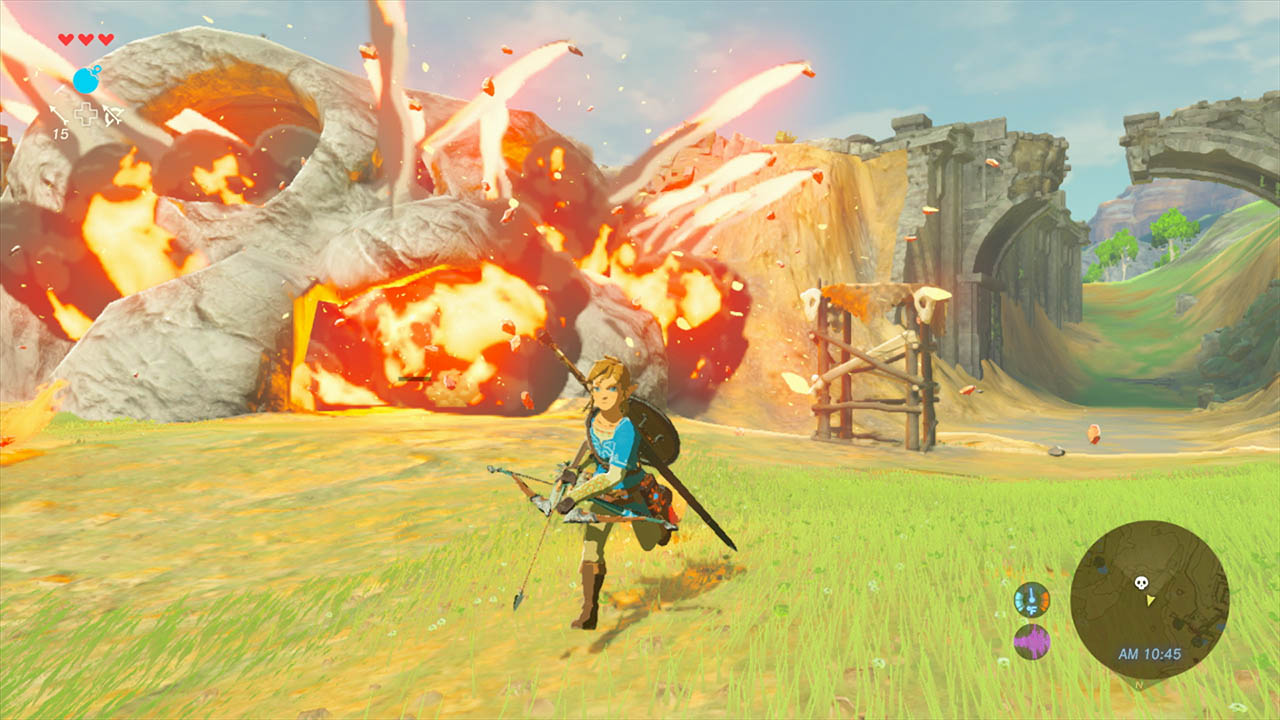 Food helps Link sustain his hearts and can give him a temporary boost or ability that will sustain him. The game breaks with some conventions from the series. For example, many of the minor enemies are no longer scattered randomly around the world, as many now live together in colonies. Link can climb towers and massive structures to get a bearing on his surroundings. He can even reach the top of mountains – any mountain he can see, he can climb. He can paraglide to lower areas or even use his shield to slide down a mountain. Link will travel across fields, through forests and to mountain peaks. The game's wild world surrounds Link, and he must pay attention to changes in climate, as a shift in weather or temperature can affect the environment and his ability to survive in it.
A sudden downpour might douse a roaring campfire or a lightning storm might be attracted to Link's metallic weapons. Players might need to bundle up with warmer clothes or change into something better suited to the desert heat.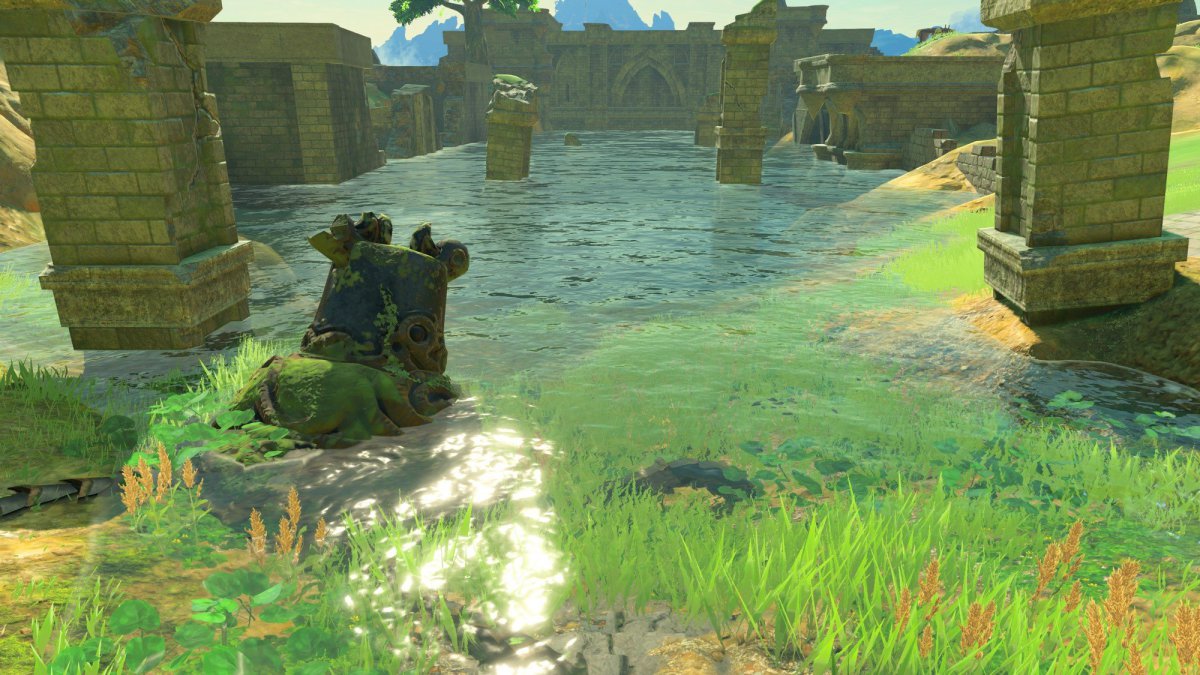 More than 100 Shrines of Trials dot the landscape, waiting for players to discover and explore them in any order they want. As players work their way through the traps and puzzles inside, they'll earn special items and other rewards that will help them on their adventure. Puzzles in the game often have multiple answers, and secrets can be found everywhere. Exploration and discovery are a huge part of the fun. The Legend of Zelda: Breath of the Wild is scheduled to launch simultaneously for both the Wii U console and Nintendo's next system, code-named NX, in 2017.
The game also includes compatibility with amiibo, which are sold separately. Nintendo announced a new series of amiibo figures specific to the game that includes Link with a bow ("Archer"), Link on horseback ("Rider"), and a "Guardian" that is the first amiibo with flexible parts. The existing Wolf Link amiibo works with the game as well: when players tap a Wolf Link amiibo to the Wii U GamePad controller, Wolf Link will attack enemies on his own and help players to hunt.He has three hearts, unless players carry over save data from The Legend of Zelda: Twilight Princess HD. Wolf Link disappears when his hearts run out.
While The Legend of Zelda: Breath of the Wild is clearly the star of Nintendo's presence at E3, Nintendo Treehouse: Live also gave Pokémon fans something to go wild about this morning: the world premiere of live gameplay from Pokémon Sun and Pokémon Moon, the seventh, and newest, era of the core Pokémon series. The games, made for the Nintendo 3DS family of systems, include new Pokémon, a new Pokédex, a new region and a new battle format to enhance the Pokémon experience in almost every way.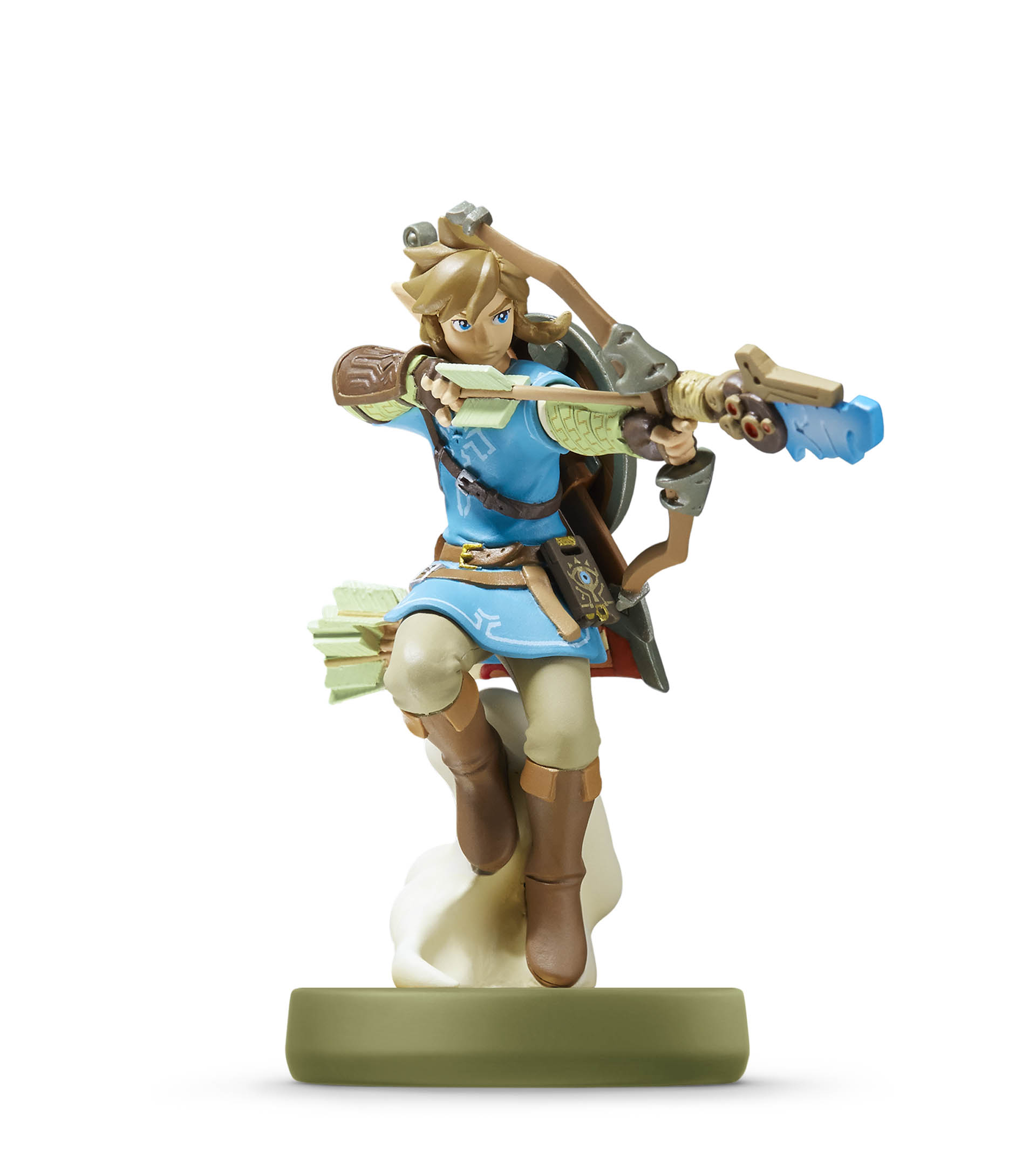 In the Pokémon Sun and Pokémon Moon games, players embark on a new adventure as a Pokémon Trainer. They catch, battle and trade new Pokémon characters on the tropical islands of the Alola Region, which is comprised of four islands rich in natural beauty and an artificial island. Players can choose from one of three new Partner Pokémon (Rowlet, Litten and Popplio) and discover the mystery behind the Legendary Pokémon (Solgaleo and Lunala) Pokémon Sun and Pokémon Moon launch in Australia and New Zealand on November 18th, 2016.
Previously announced Wii U and Nintendo 3DS games, including Tokyo Mirage Sessions #FE (launching on June 25th, 2016), Monster Hunter Generations from Capcom (launching on July 16th, 2016), Paper Mario: Color Splash (launching on October 8th, 2016) and Dragon Quest VII: Fragments of the Forgotten Past (2016) also made a feature and were playable. Additionally, a first look at a new Mario Party game for Nintendo 3DS that includes additions and changes to make it much more fast-paced and portable-friendly, is also viewable. Players no longer have to wait for their turn, as everyone moves at once. Mario Party Star Rush launches in Australia and New Zealand on October 8th, 2016. Also on October 8th, 2016, Nintendo will launch new amiibo in the Super Mario series.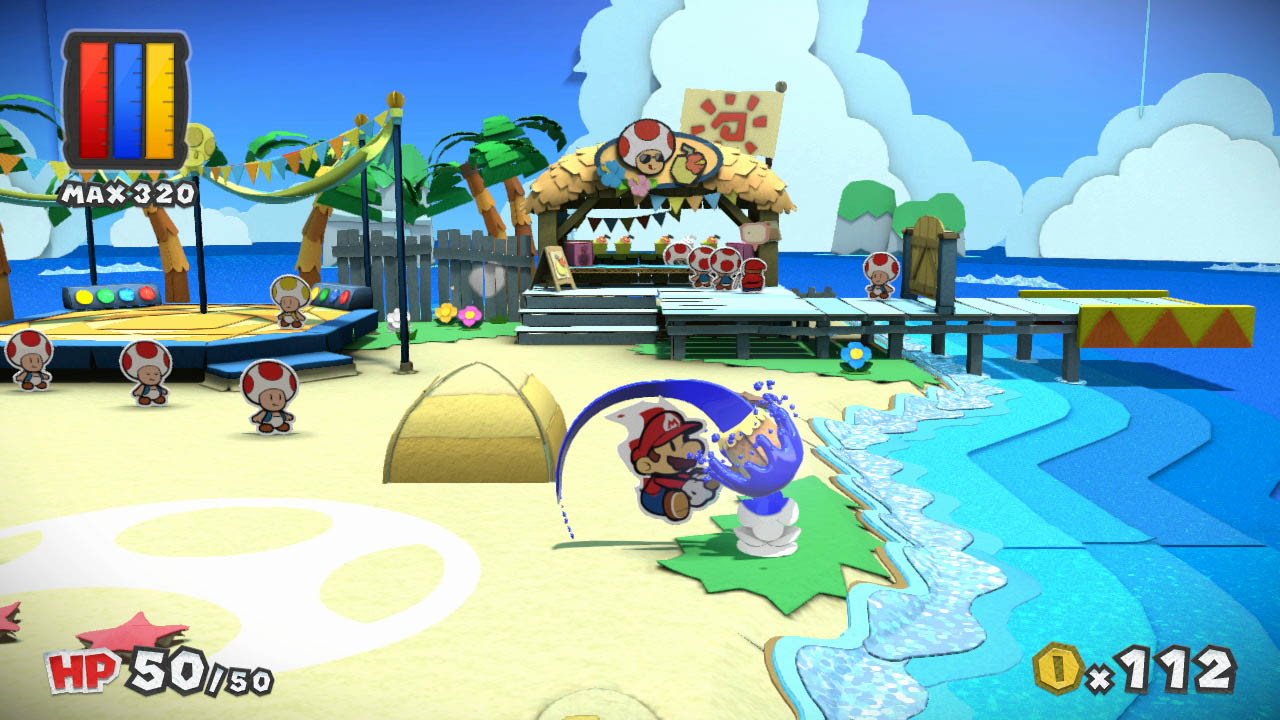 The collection will feature the debut of amiibo figures for Daisy, Waluigi and Boo – and the Boo amiibo figure glows in the dark! The collection also introduces new poses for Wario, Rosalina, Donkey Kong and Diddy Kong. Launching first on October 8th, 2016 in Australia and New Zealand will be Boo, Donkey Kong, Rosalina and Wario, followed by Waluigi, Diddy Kong and Daisy on November 5th, 2016. As a special treat for fans, Nintendo eShop is offering discounts of up to 50% for some of its most popular games until June 23rd, 2016. Discounts have been applied to dozens of games, including multiple games in The Legend of Zelda and Pokémon series, as well as a number of Virtual Console games. In addition, Super Smash Bros. for Nintendo 3DS and Wii U is 35% off on Nintendo eShop until June 21st, 2016, and users with a Nintendo Account who have subscribed to Nintendo's promotional emails at the moment of purchase can get an additional 10% "Just for You" discount on the reduced price, for a 41% discount in total.
So now's a good time to get those Nintendo games you have been putting off.