The 1988 U.S. Presidential race seemed to be a sure thing.
Colorado Senator and Democratic hopeful, Gary Hart was clearly miles ahead of his closest rival George Bush Snr.
As the U.S.  braced itself with a transition from a long running Reagan Administration, change was in the air and this by all accounts appeared to be the quick witted, smooth talking, Hart.
The late 80's rockstar on the political podiums Hart was on fire as he traveled around varying States getting to know each town, each city, it's people and their troubles.
With policies that made logical sense, expertly crafted speeches, Gary Hart was the front runner, the clear favourite for the upcoming election.
But, he also came from the 'old' way of doing things and times had clearly changed.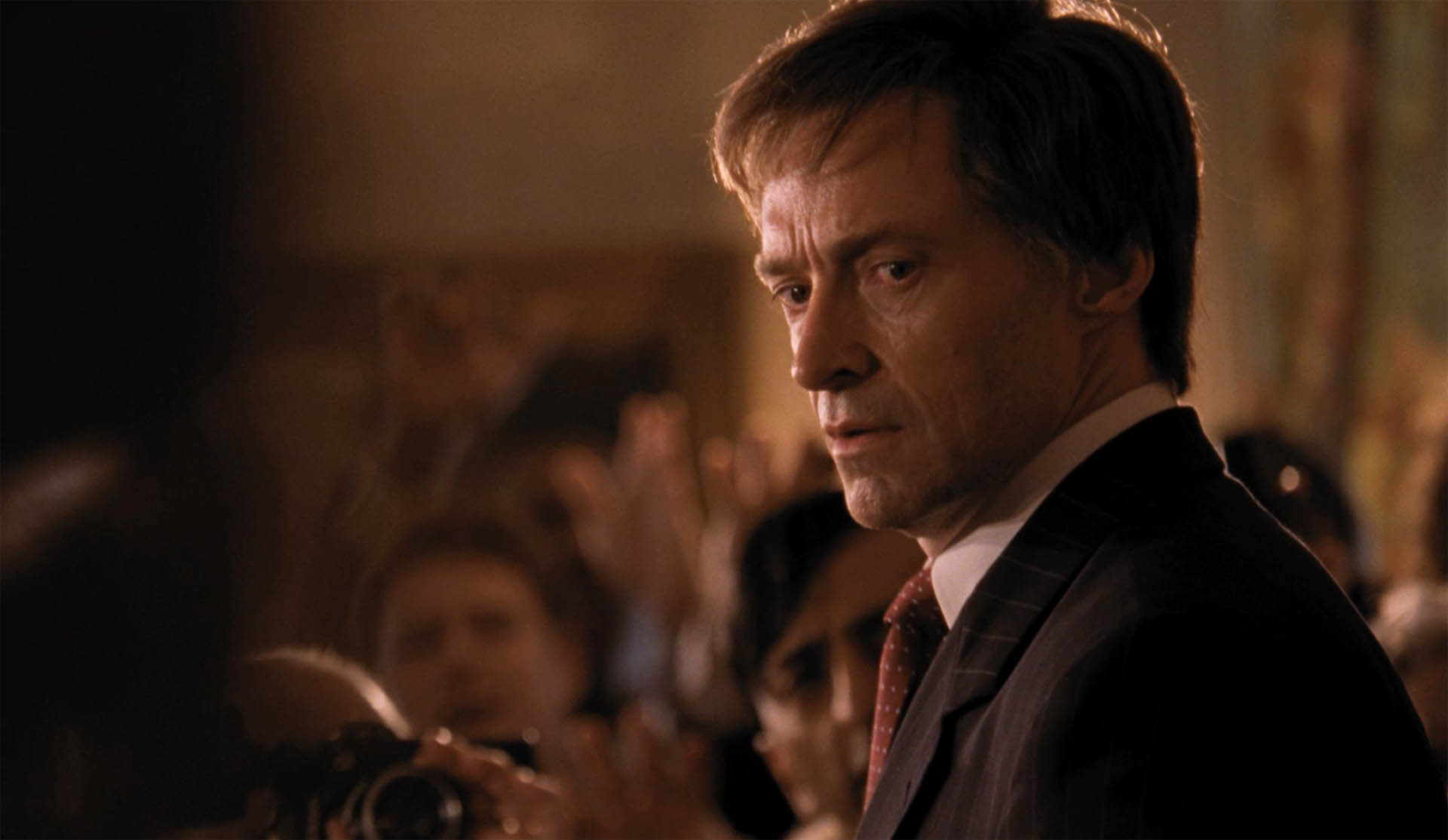 Media, both tabloid and mainstream loved scandals.
The late 80's gave rise to popular talk shows, real people, real problems, risqué and for all the world to see.
Hart (played by Hugh Jackman), who had a penchant for pretty young ladies, preached to the U.S. public about morals and family traditions, not aware that his 'extra-curricular' activities would get noticed.
When he meets a young model on a party boat called Donna Rice (Sara Paxton) and soon after this having an awkward interview with a young and nervous journalist from the Washington Post about his personal relationships history, he invites the journalist to follow him around, see what he gets up to in his own time.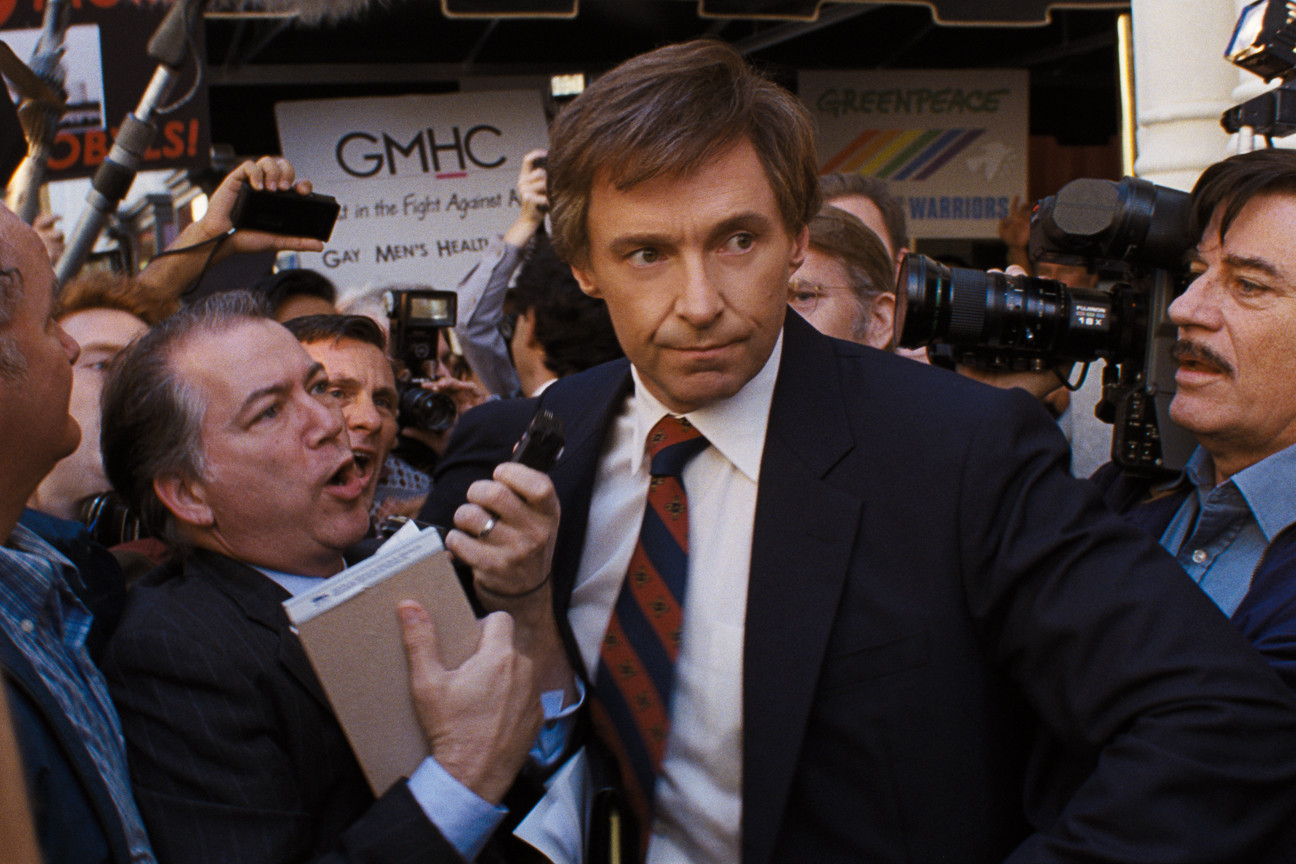 A fumbly reporter from the Miami Herald sees that as an open invitation, knowing that Hart is possibly cheating on his wife with the young model. After a tip off, the Miami Herald tracks down the model in question and follows her to Washington D.C. With a hired photographer, they snap Hart and the 'mystery woman' together as she enters his private residence in Washington.
When it comes to light in the media, Hart brushes it off, not thinking anything of it. His Campaign team on the other hand, know that these are sensationalist times and do their best to try and keep it all controlled.
With Hart still very dismissive about the issue he focuses on continuing his Election Campaign across the nation – while media camps build at his rallies and even outside his family home, effectively imprisoning his wife and daughter.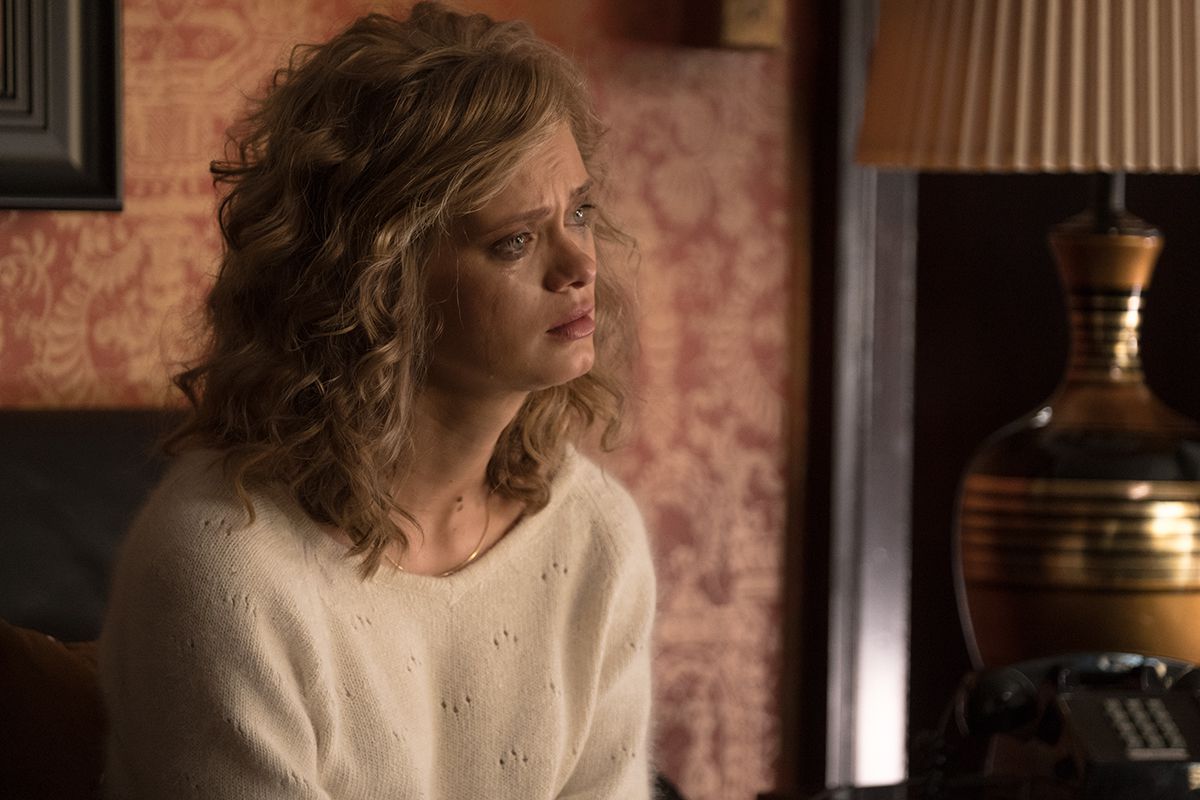 The Front Runner is an outstanding film that depicts the true events that see the unravelling of a promising would-be President as he goes from the publics favourite to hot property in scandalous media.
J. K. Simmons stands out as Bill Dixon, Gary Harts Campaign Manager and asides from an absorbing portrayal from Hugh Jackman as Gary Hart and Vera Farmiga as his wife, another firm nod needs to go out to Molly Ephram as a supportive role as Irene Kelly within the Campaign Team.
If you remember the scandal that this film is based on from the late 80's, The Front Runner offers a window of the how, why and what went on behind the scenes.
A perfectly enjoyable watch.
The Front Runner (Columbia Pictures) 2019
Film Details
Year: 2019
Rating: M15+
Running Time: 113 MIN
Genre: Drama
Director: Jason Reitman
Starring: Hugh Jackman, Vera Farmiga, J. K. Simmons, Alfred Molina
Production Studio: Bron Studios, Right of Way Films, Stage 6 Films, Creative Wealth Media
Distributor: Columbia Pictures</p