Something that everyone can agree on is that our teenage years are hard, but growing up queer adds another layer of complexity.
But what happens if you're not in a big city where you're more likely to find support and connection? What happens when you're suffocated by small town bigotry and toxic masculinity? Punch, written and directed by Welby Ings, is not afraid to cast an eye on small town mentality and peel back the old world veneer to discover values that no longer resonate. 
Punch opens on a scene of children playing at the beach, bathed in muted hues. On their backs are exquisitely crafted paper wings, goggles on their faces.
It's the quintessential fantasy world Kiwi kids are fortunate to inhabit as their own; the beach as their fantasy kingdom. This reverie is halted when a father retrieves his son, like Daedalus guiding Icarus away from the sun's burning rays. We then see father and son sparring, set against an audience of children with paper crowns and balloons; a superficial party in name only as there is no time for fun and play now- just sparring. This is exactly what the relationship between Stan (Tim Roth) and his son Jim (Jordan Oosterhof) will continue to feel like throughout the first part of the film- a constant, unrelenting pressure from Stan for Jim to succeed as a boxer. Stan is a chronic alcoholic on the wrong side of mortality, pushing Jim for something more and ignoring the fact that his boxing ability may not be his best asset or in his best interests.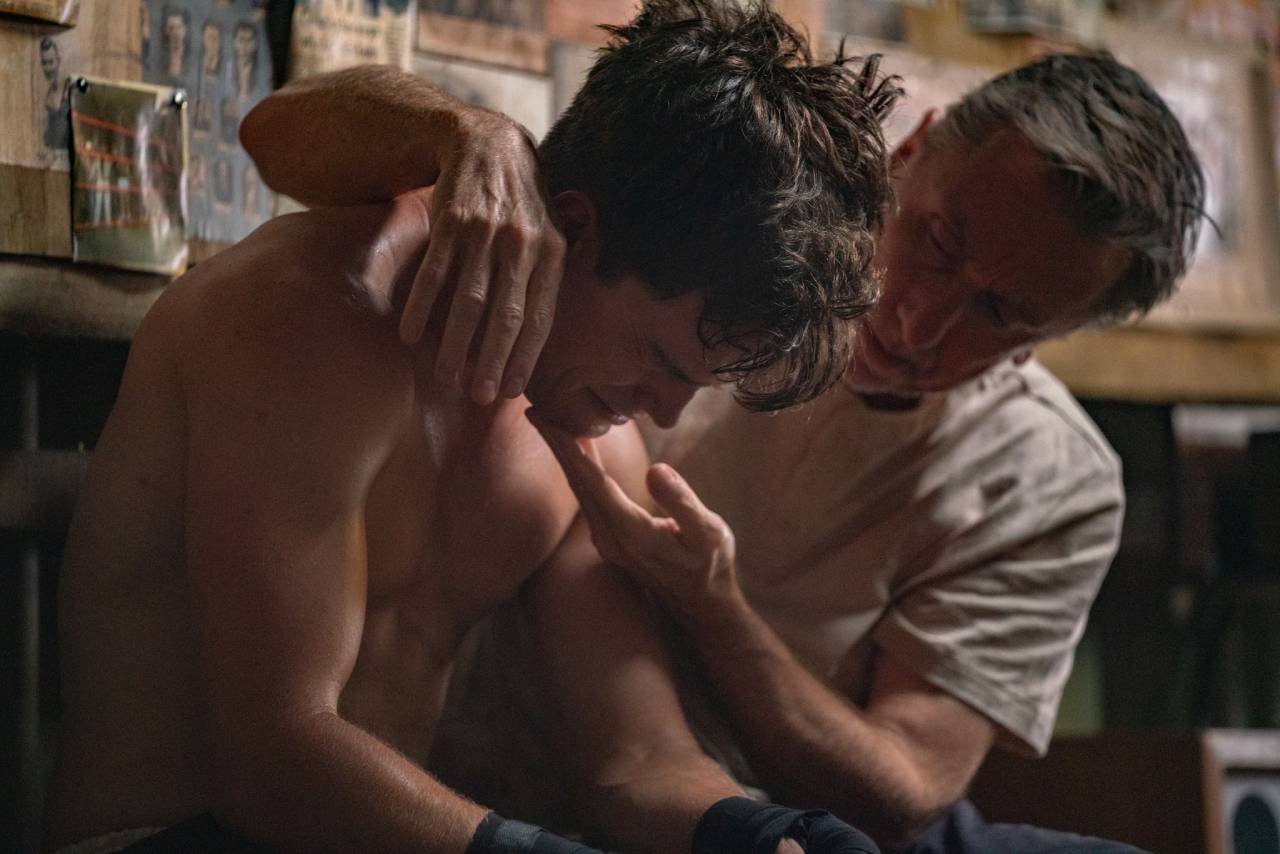 Jim may be heading towards sporting glory, but he shows a talent and passion for filmmaking. In fact, it's when he is using a drone on the beach and gets stung by a bluebottle jellyfish that he becomes better acquainted with classmate Whetu (Conan Hayes).
The pair's previous interactions have been fractious (Jim stumbles onto Whetu's land during a training run and Whetu spies a naked Jim on the beach) but in assisting Jim with his bluebottle stings the ice is well and truly melted.
Whetu is openly takatāpui Māori; something which in small-town Pirau is a source of small-minded homophobic scorn, even amongst his classmates. As Whetu notes, "this whole fucking town reeks of testosterone". Not only that, it also reeks of hypocrisy: people will be openly homophobic to Whetu, but they will happily solicit his sexual favours in the public toilets.  He takes refuge in a small cabin he has decorated himself, only going home "when he has to". This beautifully decorated sanctuary will be a place of solace and connection for Whetu and Jim as their friendship and relationship blossom. Their idyll will be shattered, however, by a devastating homophobic attack on Whetu and Jim's decisions about the trajectory of his boxing career.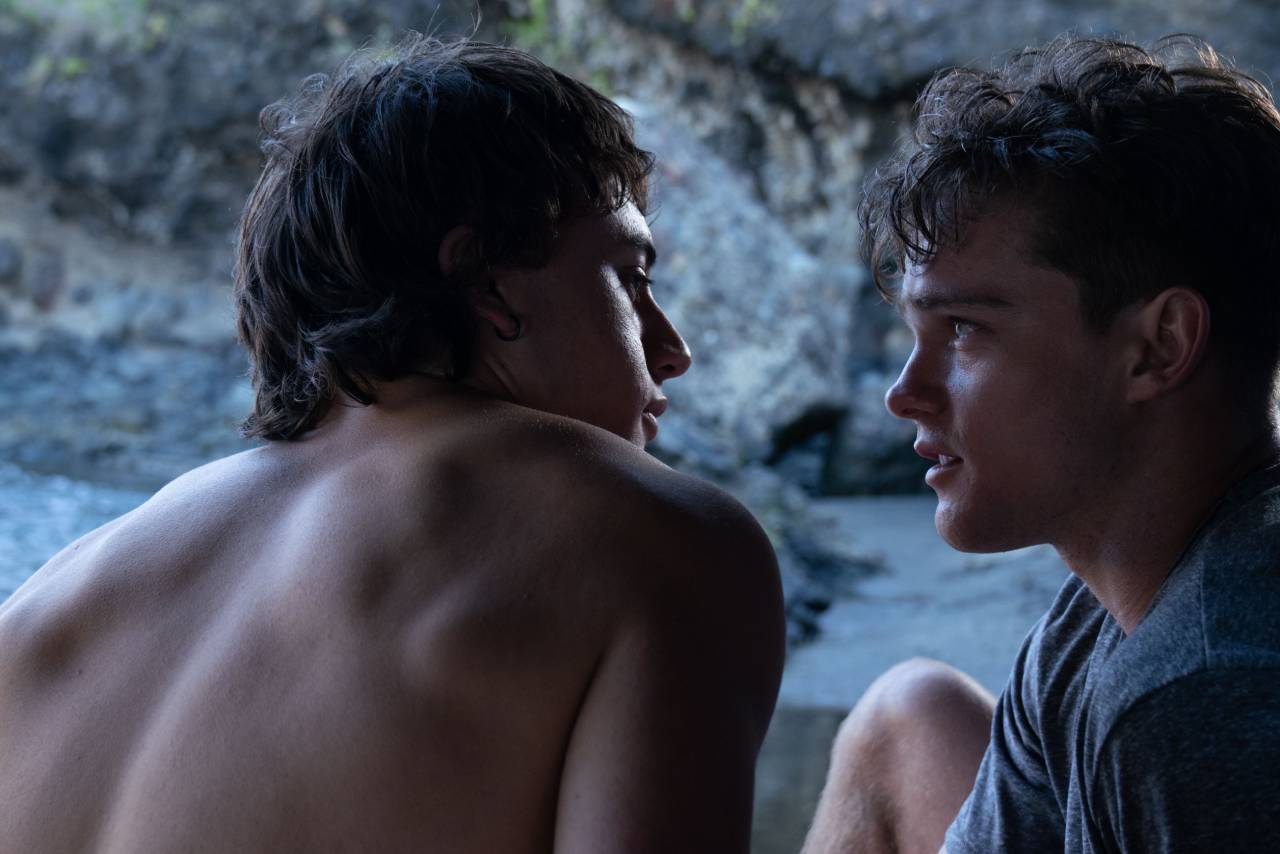 While Oscar nominee Tim Roth is a notable member of the cast, his inclusion in this film and his subsequent performance doesn't overwhelm or overshadow the two young leads.
It's a subtle and heart-breaking performance. The chemistry between Oosterhof and Hayes simmers gently and poignantly, a tender portrait of the exploration of young love that is complicated by being queer in the murky swamp of toxic masculinity that underpins the town of Pirau.
But it's not these performances alone which elevate Punch as a film. Matt Henley's sublime cinematography is a sumptuous exploration of small-town New Zealand. From magnificent drone shots that capture waves lapping on black sand beaches, to a glorious fisheye lens shot at the beginning of the film, Henley has a talented and nuanced eye that helps to bring the story to life.
This is not only an emotive film, it's an important one. It punctures the façade that there is complete acceptance and tolerance for the queer and takatāpui Māori community everywhere and puts a spotlight on the prejudices that still unfortunately exist. Punch is a triumph, with the talents of all involved beautifully woven like the strands of flax Whetu weaves into beautiful kete in the film. Punch is beautiful, devastating and intimate and should be celebrated not just as a film made right here in Aotearoa New Zealand but as a beautiful addition to the queer cinema landscape.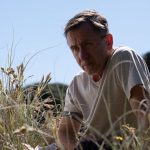 Punch (Robin Murphy Productions – 2022) Review