Unless you've been living under a rock chances are you know who Greta Thunberg is. Even if you don't know anything about what she's done in the past few years, you will probably recognise her and her trademark long braids.
She's been called an inspiration and a hero, the catalyst for climate change protests all over the world. Her work has been applauded by Arnold Schwarzenegger and blessed by Pope Francis.
On the flip side, she's been lambasted as a "selfish, badly-educated, virtue-signaling little turd", "the media's Asperger's darling" and mentally ill.
But when you take away the noise of the naysaying pundits and an adoring public clamouring for selfies with her, who is Greta Thunberg? Nathan Grossman's I Am Greta attempts to answer this question.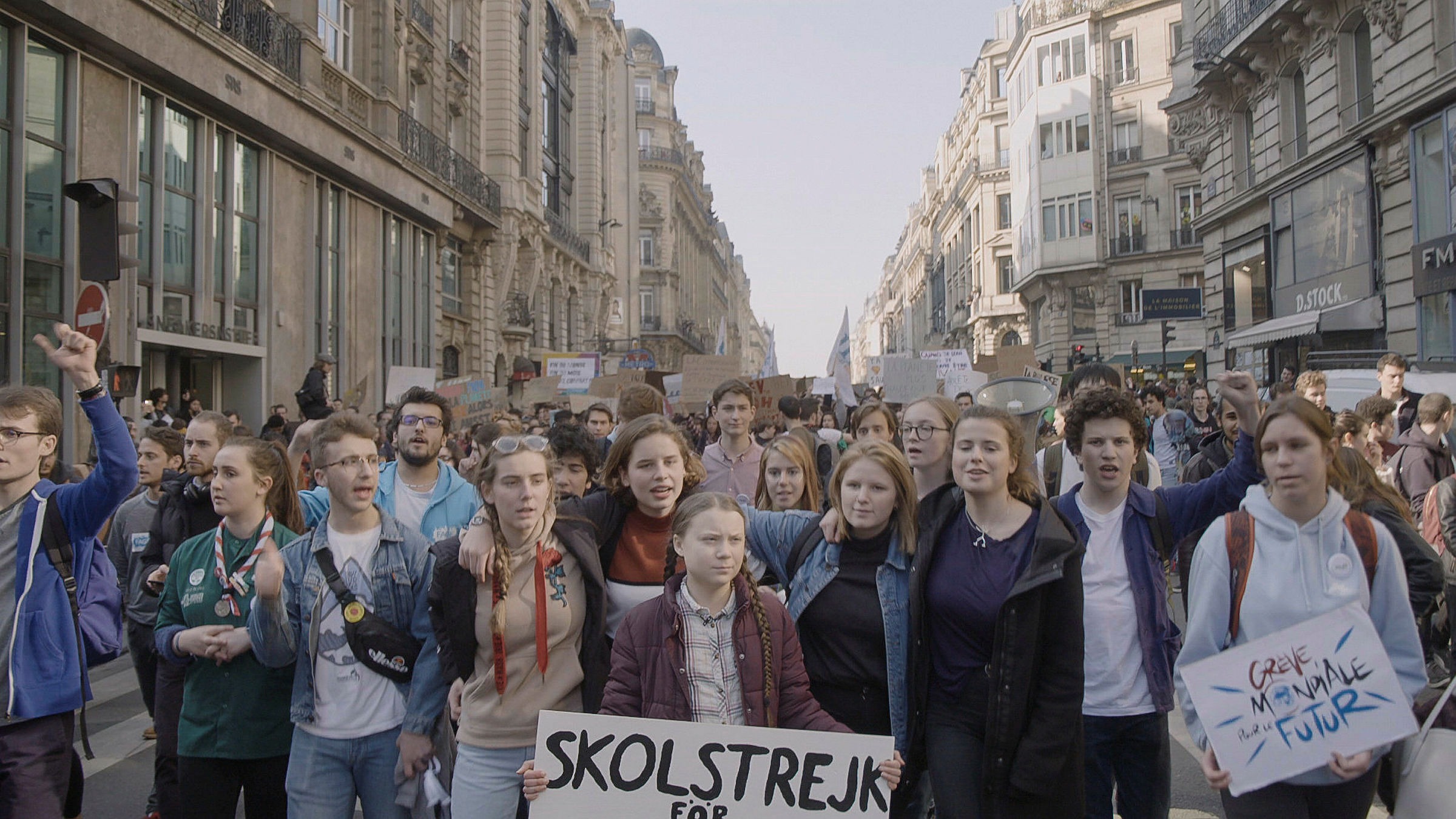 Thanks to Grossman's documentary we have the privilege of being with Greta in Stockholm, Sweden in 2018 when she starts her one-person "Skolstrejk för Klimatet" (School Strike for Climate) in front of Parliament. What starts as a solo effort soon gains momentum as other people join her, culminating with school strikes across the globe. This leads to invitations to speak at important socioeconomic gatherings like the UN Climate Change Conference, the EU Parliament and the European Economic and Social Committee. It's a huge change for this young climate activist from Sweden.
Thanks to voice-overs from Greta herself, we feel like we have privileged access to her innermost thoughts and feelings, aspects that are feel like they have been obscured by media coverage of her speeches and the adoring chants of "Go Greta, save the planet!"
The private Greta is a person who loves her dogs and horse riding and who turned off lights and pulled out cords as a young girl in an effort to get her parents to save energy. She confides that children were mean to her when she was younger and that she doesn't like making small talk. She has Asperger's syndrome, but believes that people who have Asperger's and / or those who are on the autism spectrum are "the only ones who see through the noise".
It's this ability to see through the noise that allows her to stay seemingly detached from the craziness around her during climate change protests or when fans are clamouring to tell her how much they love her. It also means that she can tell when she's being sold a bunch of promises by world leaders who want to use her to make it seem like they care about climate change (even though chances are they won't follow through with any promises).
Adding to the intimacy of this documentary is the cinematography. Even though we follow Greta and her father Svante as they attend various events, the camera respectfully stays at a distance when Greta is having difficulty coping.
For instance, at an event she refuses to eat, leading to Svante pulling her away privately just to get her to eat a banana. The camera lingers on a long shot, not zooming in, and hovering like a respectful assistant waiting in the doorway. When she is most at peace, the shots are tighter and more focused on her reactions or little ordinary actions like braiding her hair or dancing in her socks.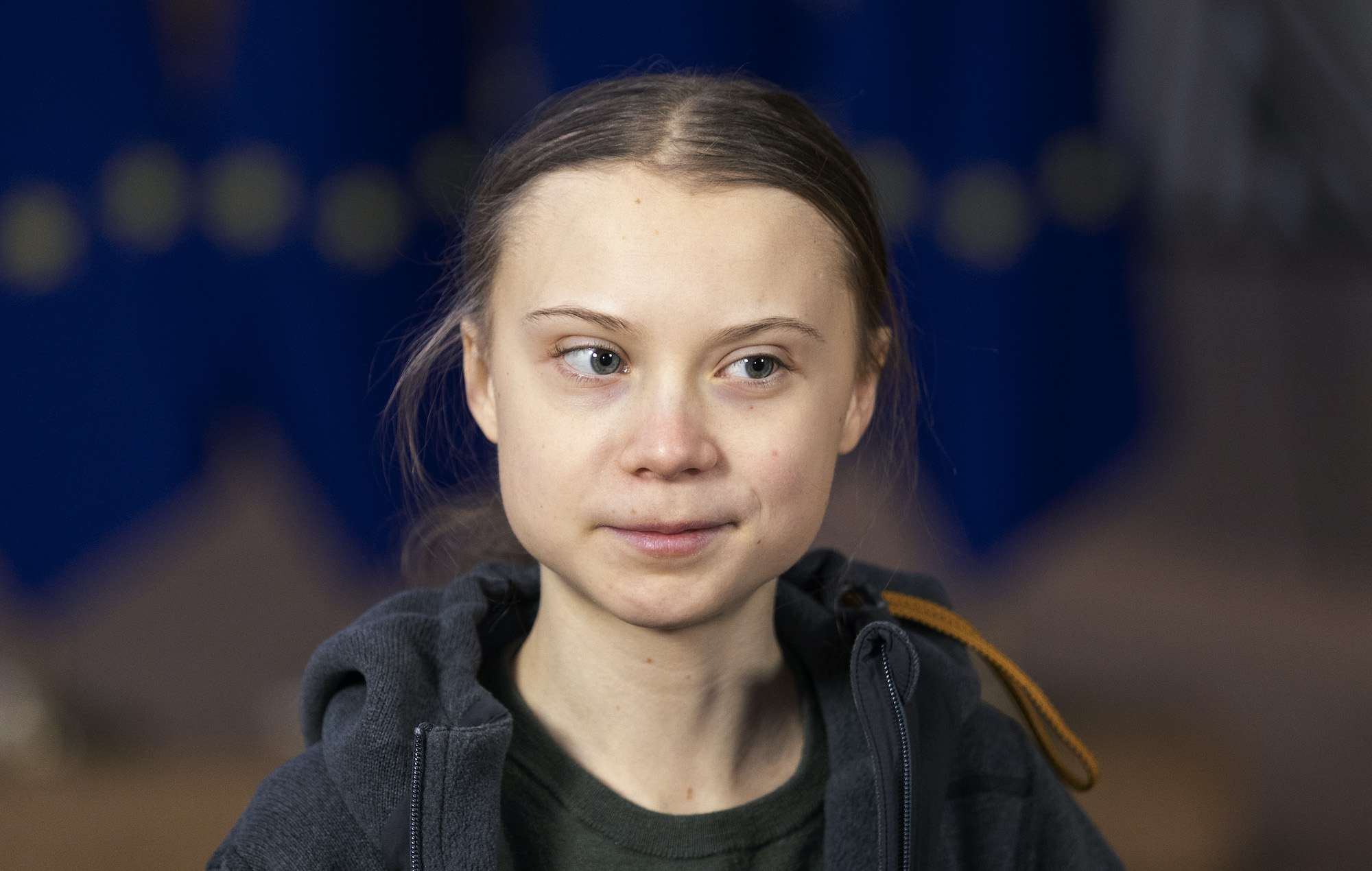 I Am Greta is a beautiful and gentle portrait of a young person's mission to get the world to wake up to the effects of climate change; but it's also a look at how the world reacts to one person standing up to the status quo. We see that it's possible for one person to make a difference when we see young climate change protesters, but then we also see the lip service of politicians who want to be seen jumping on the zeitgeist.
We are also privileged to witness the relationship between Greta and her father Svante. Svante has great cause for worrying about Greta on her journey, as she previously had selective mutism and almost starved to death. You will probably feel the sense of anxiety as things start to wear on her and she refuses to eat and obsesses over the grammar in a speech. Is this going to be a downward spiral?
Is her mission and her passion for making a difference going to end up being too much?
I Am Greta is a thoughtful documentary which is heartfelt and inspiring. Greta Thunberg is proof that one person can make a difference.
I encourage parents to also allow their kids to watch this documentary so that they can see that young people matter, as Greta is just one example of many young people in the world standing up for what they believe in in order to make the world better for generations to come.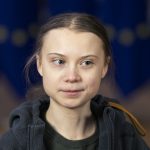 I Am Greta (Documentary – Bluray 2021) Review