My Love Story is a Japanese romantic comedy anime series based on the original manga of the same name.
The series follows Takeo Gōda, an unusually large High School student, who doesn't have the best of luck with women, typically due to his overzealous nature and unusual looks, with most girls he encounters falling for his charming and good looking best friend, Makoto Sunakawa. Accepting his fate and resigned to being second best to Sunakawa, despite being highly liked by his male peers, Takeo absent-mindlessly continues with his life until he meets Rinko Yamato, a young girl who instantly takes a liking to him. Together, the pair set on a romantic adventure which leaves pleasant and heart-warming feelings in all those who bear witness to the couple's journey.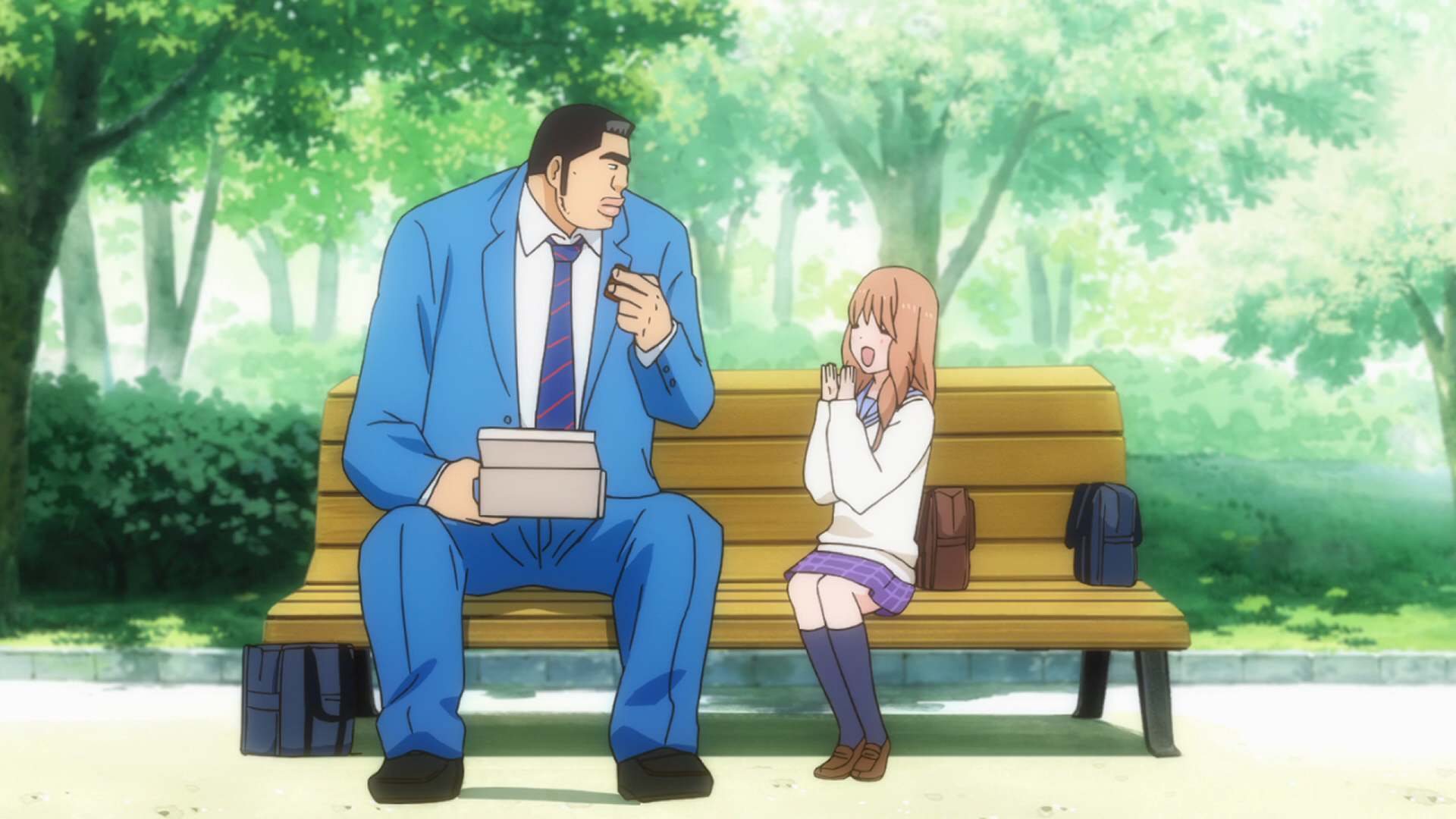 My Love Story isn't like your typical romantic comedy or drama. It is a simple, wholesome and feel-good anime series with a lot of heart. Unlike other anime of its kind, there is no bait and switch tactics to create unnecessary drama, wherein the series presents viewers with an incredible couple who are simply perfect for one another, only to tear them apart right before our eyes. No, My Love Story truly focuses on the love and caring that exist between people who mean so much to each other, be it romantic or otherwise.
Being Takeo's story, we are shown the world through his eyes and experience the sheer amount of love he has for all those around him. As a character, Takeo is by far one of the most likeable characters I have come across in an anime series. Pure of heart, Takeo genuinely feels a need to help others, regardless of their treatment of him, which can often be quite nasty. His self-sacrificing nature is also commendable, which instantly makes him a character worth caring about.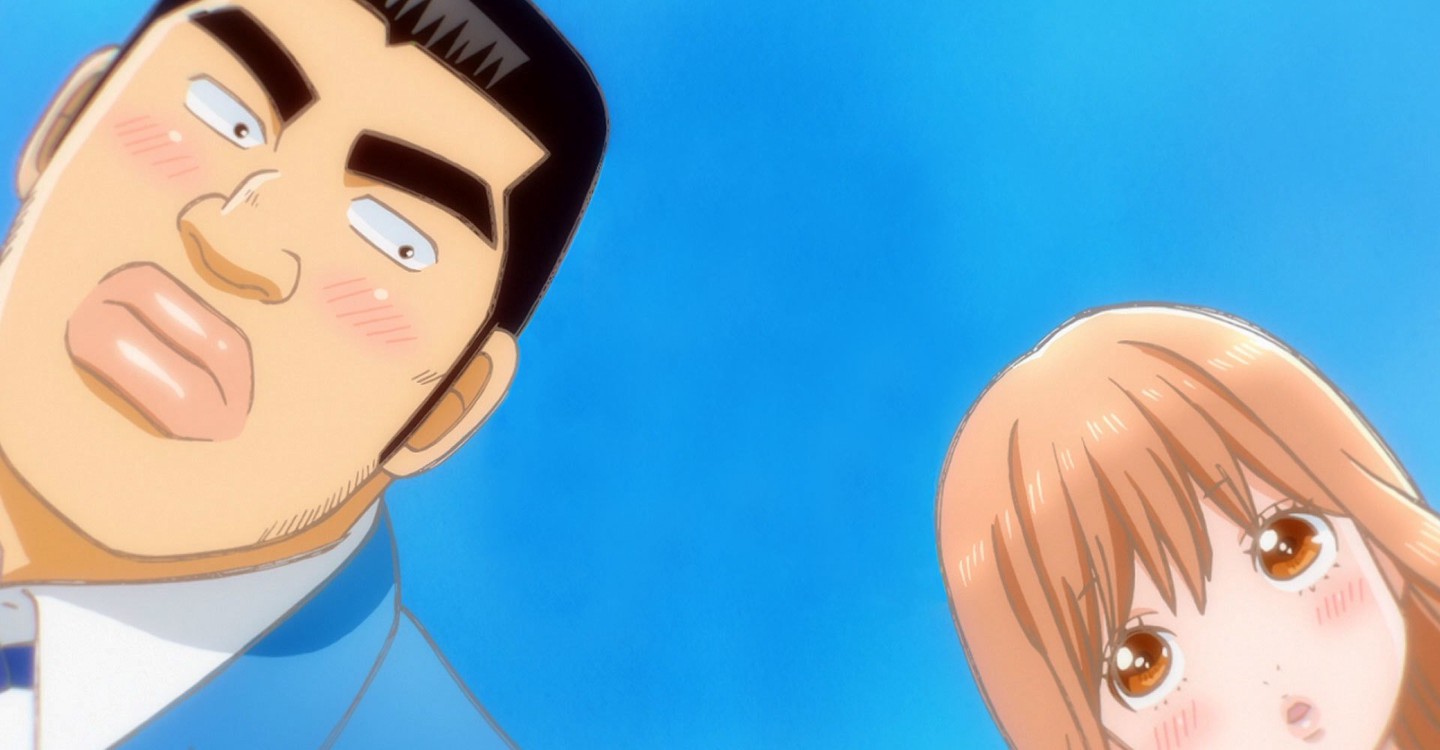 While Takeo is predominantly the main and most likeable character in the series, both Sunakawa and Yamato are also characters worth watching as they display genuine caring and love for Takeo. The relationships they have with Takeo and the bond they share is what adds to the feel-good nature of the series. Together, the character development of these three characters drive the plot forward.
Visually, the art style of My Love Story is rather serene. The characters all have unique expressions which adds to their personality. For example, Takeo has the best facial expressions whenever he sees Yamato or eats her amazing homemade baking. One of my favourite expressions is the look he gives when he tastes something that's incredibly delicious.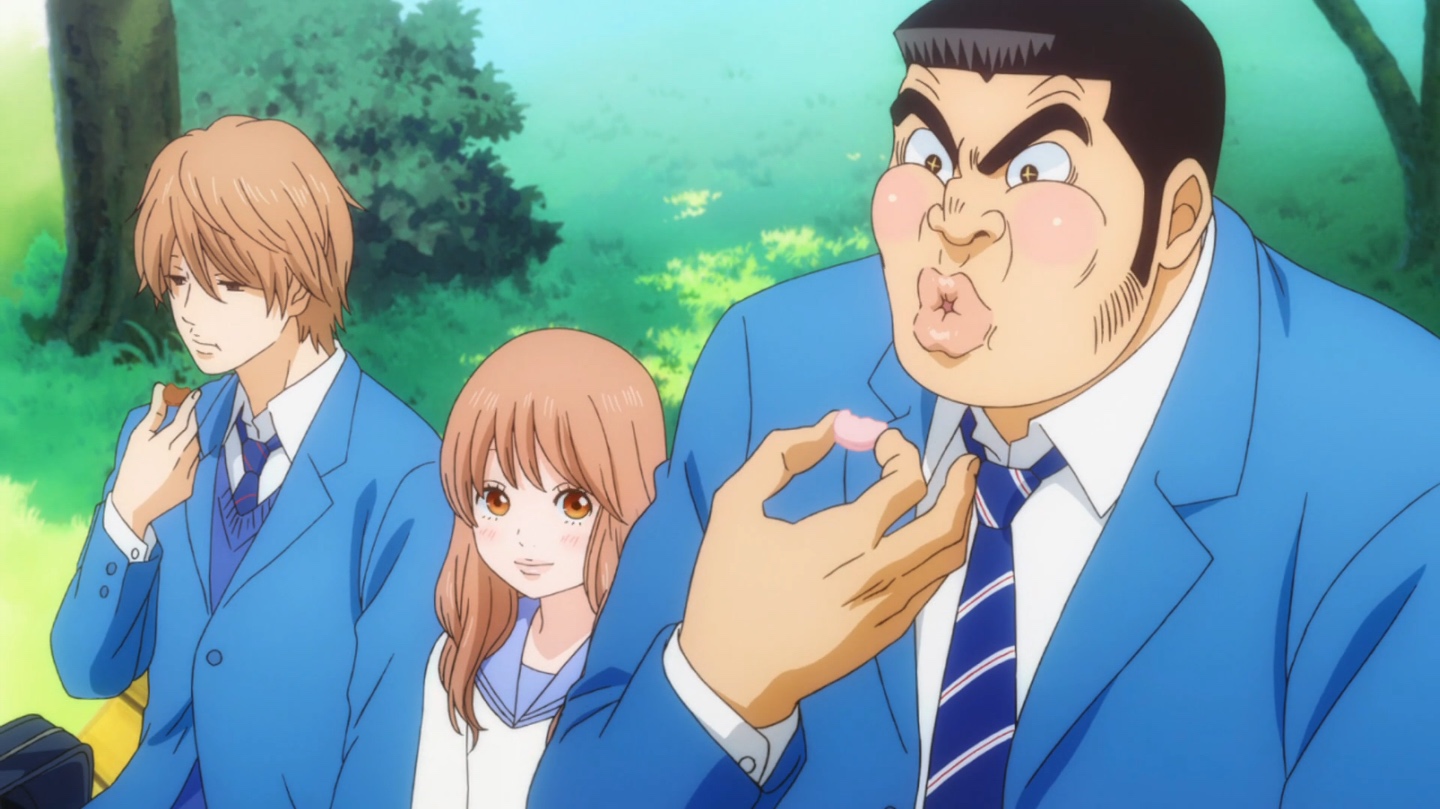 Of course, one of the best aspects of the anime is the laugh out loud humour that attaches itself to the numerous wacky situations that Takeo, Sunakawa and Yamato get themselves into.
All in all, I can't recommend My Love Story enough. With only 24 episodes, it is an extremely light-hearted and easy going watch that will leave you with the warm fuzzies. It certainly had me smiling and laughing all the way through.
My Love Story (Madman Entertainment – 2017) Review
Anime Details
Year: 2017 (Bluray Release)
Rating: PG+
Running Time: 24 MIN (per Episode)
Genre: Anime, Romance
Director: Morio Asaka
Production Studio: Madhouse
Distributor: Madman Entertainment</p