The 10th instalment of the enduring Fast and the Furious franchise has released to cinemas worldwide.
An adrenaline filled vehicle exploding action film with heart and a star studded cast.
Thanks to Universal Pictures we have been given the opportunity to have an interview with Jason Momoa who plays the unhinged villain Dante.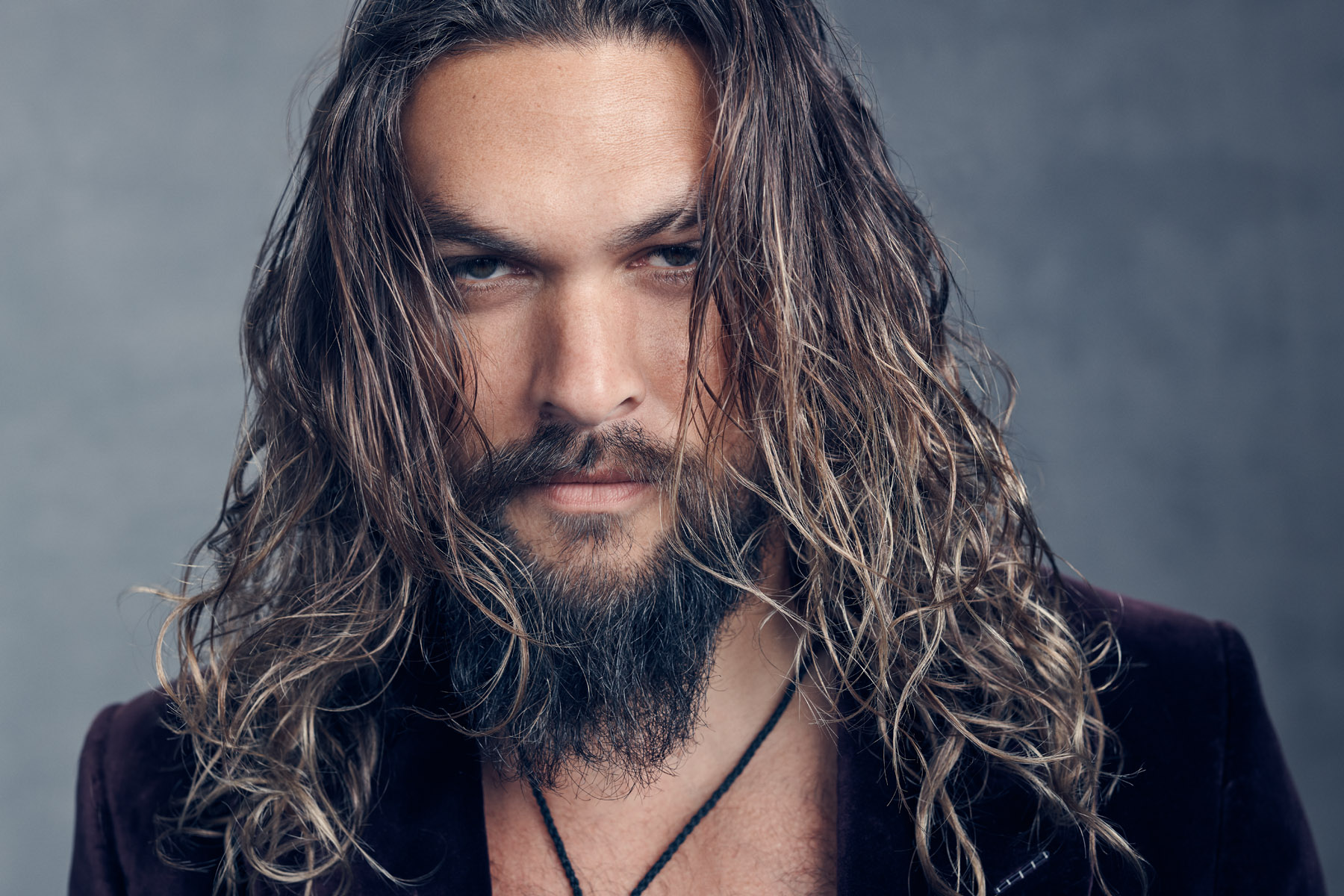 STG: What was it like to join this franchise?
Jason: I was so excited to join the Fast & Furious franchise and play this character, especially as I hadn't played a villain in probably 10 years or so. I wanted to bring something fun to the table and be able to face off against Dom and his family. I just approached it like an audience member and had a lot of fun with the character. And I love cars and motorcycles! So, it was like being a kid in a candy shop. It's exciting to be a piece in this puzzle that wraps up something that is so important to pop culture.
STG: How was your collaboration with Vin Diesel on Fast X?
Jason: Vin was always very supportive. He is to the character of Dom what Stallone was to Rocky. He's just wonderful and so fun to be around, but the moment they yell, "Action!" he switches into Dom and you're like, "Wow!" Then the voice and the cadence hits and he's in character. Vin has had the responsibility of this franchise for over 20 years. It's impressive, and something that's so cool to be a part of.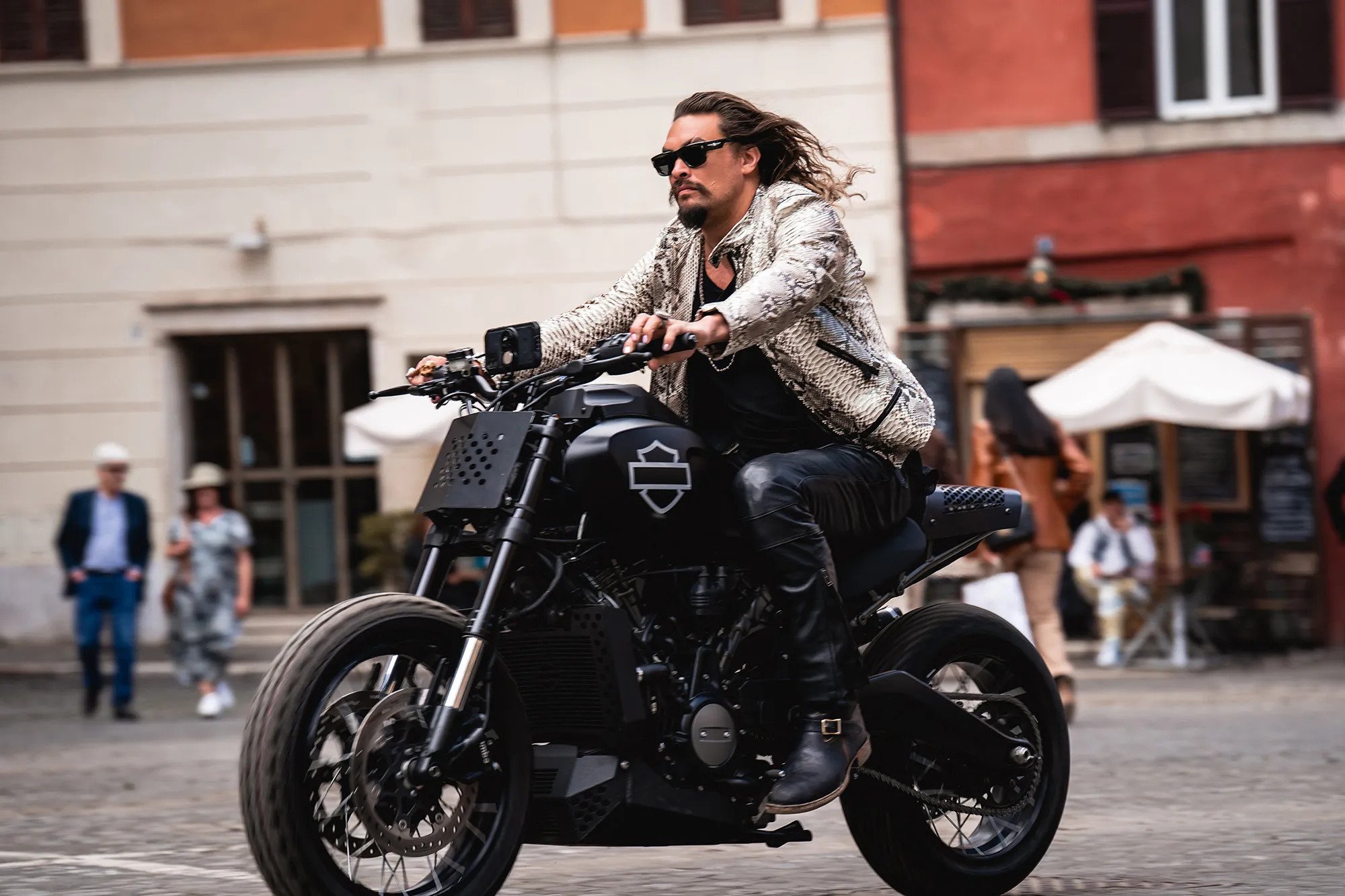 STG: You have never played a character like Dante Reyes before.
Jason: That's right, I haven't played anything like this. I just haven't had the opportunity before. Most people wouldn't trust me to do this, and they also don't give you the freedom, but I think I've gotten to a certain place that's allowed me to have a little more freedom. So, I had a bunch of notes and pitched how I'd like to play Dante, and they loved it. Then I was in 100%.
STG: Can you talk about the conflict between Dante and Dom?
Jason: It's complex, which makes it scarier in a way, as Dante has something else to offer that we haven't seen before. You know, I think Dom doesn't understand how tricky and sly Dante can be. There are certain moments when we were supposed to have a fight and I'm like, "Nah, dude, we're not fighting." I think that it's important for Dante's character and for the audience to be tricked that way, even though he deserves to get his ass kicked.
STG: Was it fun to work on his look?
Jason: Oh, yeah! Costume designer Sanja Milkovic Hays is amazing, and most of the stuff I'm wearing is hers. I'm very particular with props and wardrobe because that's an important part about building a character; but the second the costume designer sees how much you like working with them and bringing in ideas, then you have the final product. I helped pick colors and a couple of props, like the knives. I like this necklace Dante wears that makes him look like a peacock, and his pants – that are women's pants they didn't make in my size. Also, I wanted this character to have nice colors that are inviting to make it feel comfortable to be close to him; and then, all of a sudden, he has you. He's that kind of evil…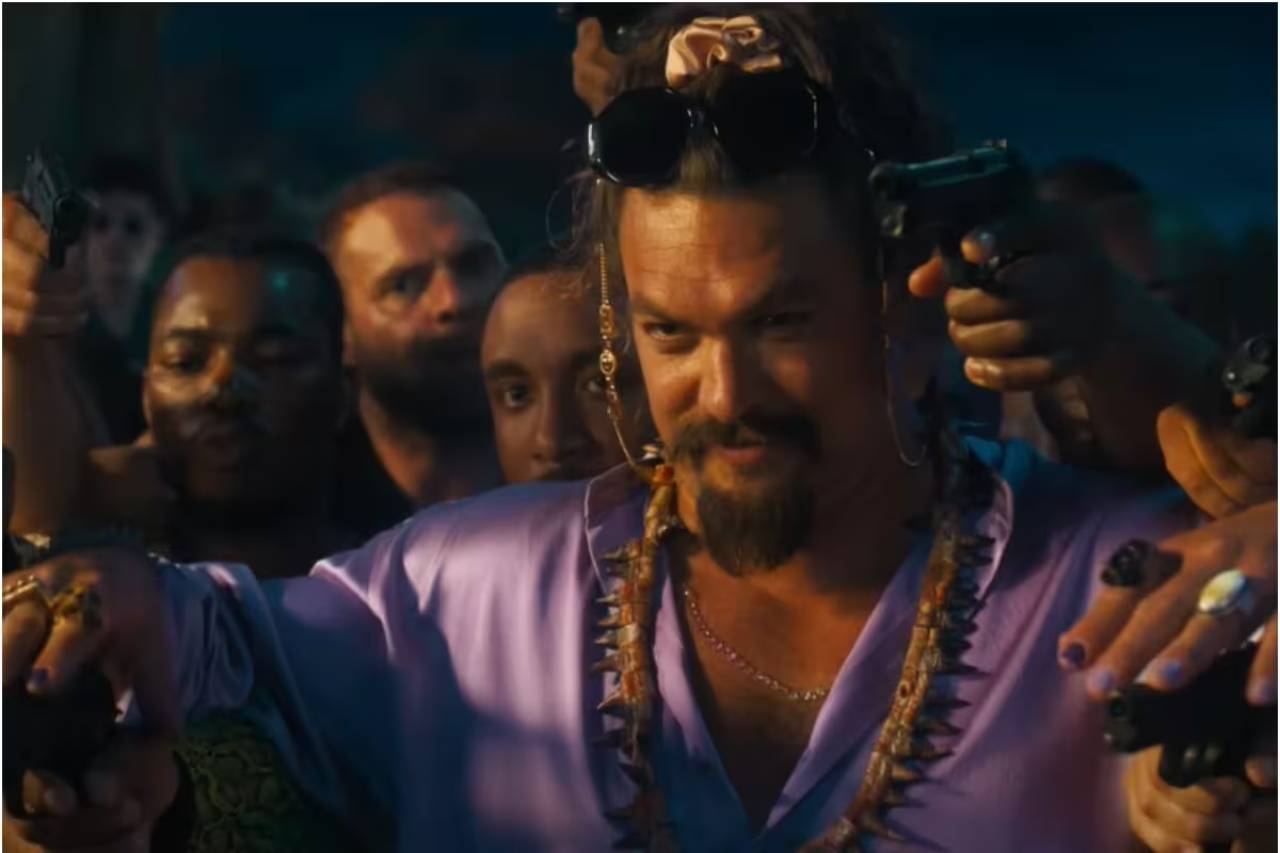 STG: What makes him go after Dom?
Jason: It has to do with losing his father, who was larger-than-life and someone Dante was always trying to impress. So, his hatred towards Dom comes from taking his father away from him and what he had to go through, and now Dante is going to take everything from him. Vin and I had several conversations about this because, without being too preachy about it, Dom will do anything for his family. And that's the great thing about this franchise, that it's about family.
STG: You also helped design your motorcycle, right?
Jason: Well, that sound has been in my DNA since I was about nine or ten. But each one of them have their own special sound. This one's been unlocked, and it's the Harley-Davidson Pan America – which is like an adventure bike. And I was excited because I directed a commercial for launching it. It's a larger bike that we really chopped up to match the look we wanted. So, it was a team effort. I think the great thing about these films is that you work with the best of the best, and being able to meet these car guys who just know everything and bring it to the next level was amazing. You just put out an idea and then they make it happen with all these different camera set-ups and stunts. I've never done anything like this before.
STG: So, how was the driving part the shoot?
Jason: I was baffled because I couldn't believe they would let me do all that stuff. Now I'm glad it's over, but it was nerve-wracking because there was a lot to take in. You don't have that much of a runway, and you've got to pull something off very quickly. There are extras going everywhere, but you're in the moment and you have to be super sharp, ripping past the Vatican or shutting down the Spanish steps. Then, when you're done, you're like, "Woo, I don't want to do that again!" I'll remember it forever. It was a wonderful experience.
STG: Did you enjoy working with a director like Louis Leterrier?
Jason: Louis is unbelievable, and it's been phenomenal how we've connected. He's definitely in the top five list of directors I've ever worked with. It was a very free set – fun and scary at the same time. I'm so happy to have worked with him.
STG: What can you say about the cast that forms this unique Fast & Furious family?
Jason: Oh, my God! I met Michelle in Italy, which was awesome, and she was super welcoming. And Charlize was everything I wanted her to be. She's a queen and an unbelievably talented professional. Everyone was just amazing, with Vin being always there for us. He makes sure you're taken care of, which is great. I think it's nice to have your leading man also be the producer telling you that he's thankful you're on the movie. I have to say that it was one of the finest experiences I've ever had in filming. I had been warned coming in that it was going to be challenging and tough; but it was awesome, and I had the best time. So, I was sad when it came to an end.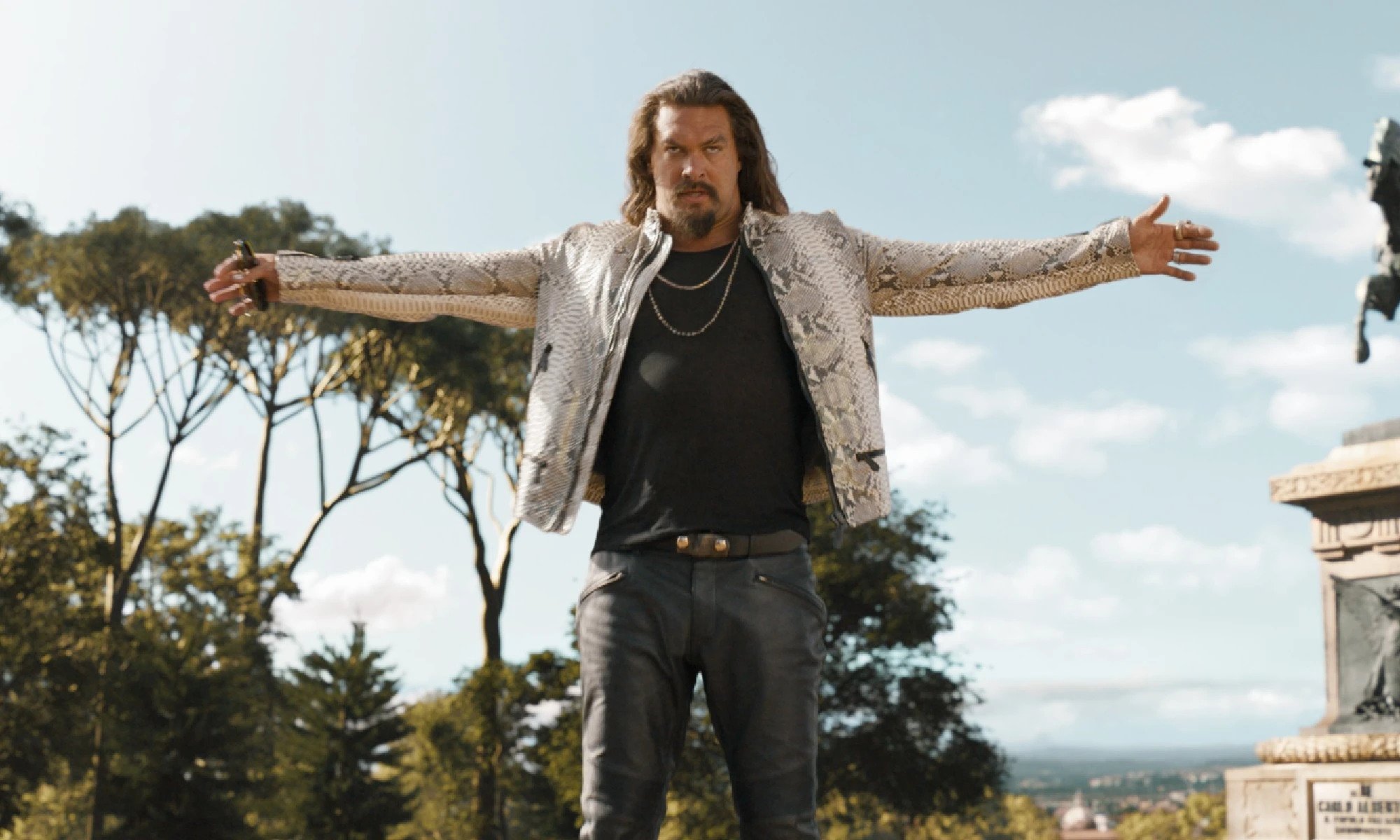 STG: Portuguese actress Daniela Melchior is another great addition to the franchise, and you have some memorable moments with her.
Jason: She's amazing, and we had a great time, even though my character does a lot of horrible things to her. I was like, "I'm really sorry, is it all right if I do this?" Luckily, she was totally down to get in there and act. She was always gung-ho and super supportive with it all. I'm definitely pretty wild in the movie…
STG: Are you excited about the next film of the series?
Jason: Oh, yeah, absolutely! It's exciting to be in Fast X, and I hope it's a big cliffhanger.
Fast X is now in cinemas and released by Universal Pictures.
Be a supporter of STG