NZ retailer, Mighty Ape Crowned PriceSpy's Shop of the Year For Third Consecutive Year
NOW CLOSED – After a whirlwind year having to contend with a global health pandemic, multiple lockdowns and working from home, it's time to take our hats off to the retailers who have stepped up and gone above and beyond in delivering great customer service.
Without ado, New Zealand's biggest price and product comparison site, PriceSpy, can reveal Mighty Ape has been crowned Shop of the Year for 2020.
LiisaMatinvesi-Bassett, New Zealand country manager for PriceSpy, says: "For a third consecutive year, Mighty Ape has been crowned Shop of the Year by the dedicated and loyal users of PriceSpy."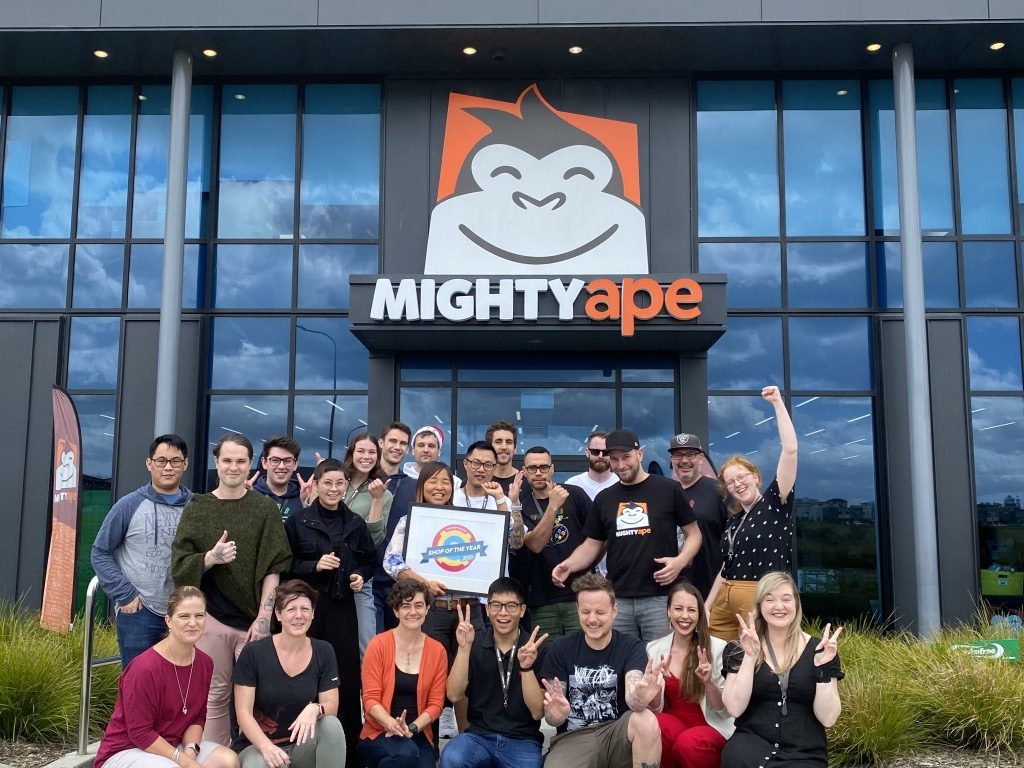 Voted for by PriceSpy users, Shop of the Year is the people's choice award – and one retailers should be extremely proud to receive.
Liisa continues: "On behalf of our team we'd like to say a massive congratulations to the team at Mighty Ape.  You're doing a fantastic job at not only delivering great customer service, but offering fast deliveries and great prices, too.
"We would also like to say thank you to our PriceSpy users – especially those who have taken the time to leave a review.  Without your help our Shop of the Year Award couldn't happen.Your feedback is invaluable.  And in leaving a review, other shoppers will be able to make better purchasing decisions as to where buy (or not buy in some cases)!
"So, congratulations once again to Mighty Ape for all of your great work.  And well done to all of the other stores that received reviews in our competition.  Your efforts haven't gone unnoticed."
Gracie MacKinlay, Chief Sales and Marketing Gorilla at Mighty Ape, says: "We are very humbled to be voted PriceSpy Shop of the Year 2020 for a third year in a row.
"It's been a turbulent year for many, so we are grateful to be in a business that has allowed us to continue to serve our customers. We're very thankful to our customers who have trusted us to deliver throughout this time.
"Customers are always at the heart of all the decisions we make and we're constantly looking for ways to be the best that we can be.
"This year, we implemented various projects in our operation to increase our efficiency. This means that we are now able to hold more stock and increase our speed to get orders more quickly to our customers.
"We are expanding our range of products, such as appliances, furniture, gaming gear, outdoors and sports; and continue to offer an extensive range and competitive pricing on games, toys, board games, books, homeware and more.
"Many initiatives have also been carried out to make our business more environmentally friendly. We reached our milestone of achieving 50% sustainable packaging this year and we are working towards achieving 100% sustainable packaging by next October.
"This award is an awesome recognition of our efforts by the public and we want to continue to wow and delight our customers."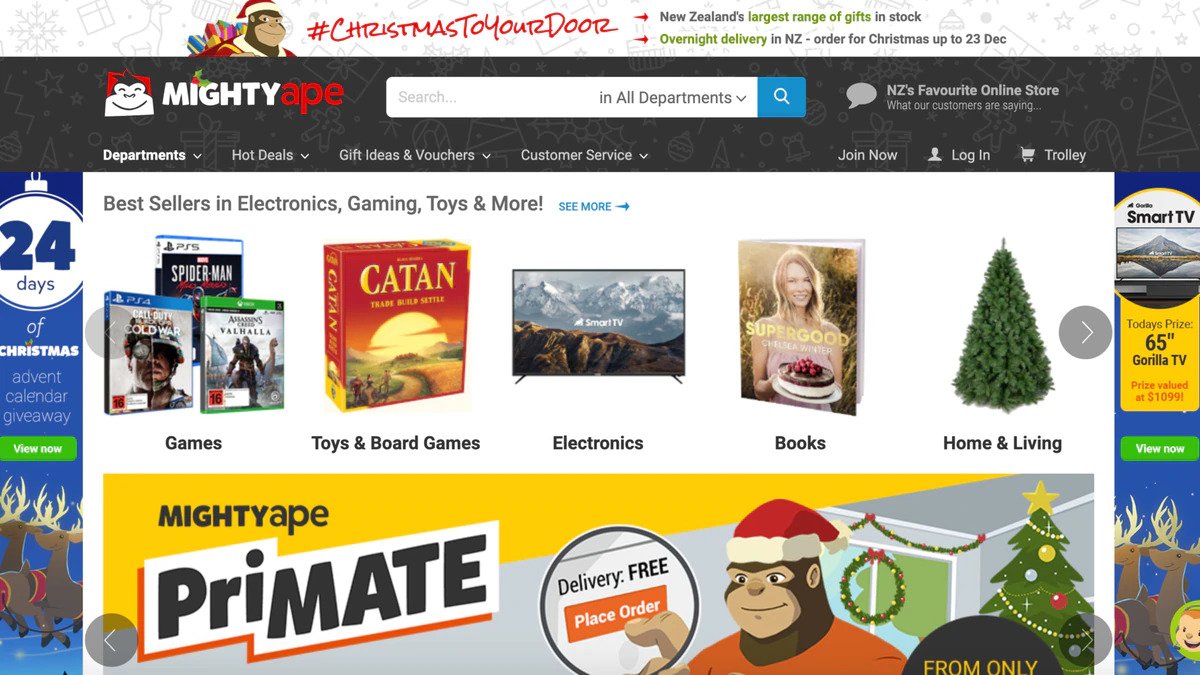 To help end this crazy year on a high and to celebrate this huge win, PriceSpy has teamed up with Mighty Ape and us here at STG to give away a Mighty Ape voucher,worth $100.
Enter our Giveaway by answering this question:
What would you buy for yourself (or someone else) with a $100 voucher.
There is no wrong or right answer and you can hit us up by placing a comment below, Facebook, Tweet or Email us.
Important stuff: Winner(s) will be randomly selected from those that Comment below / Facebook Comment / Email in accordance to the above Question. Winner(s) will receive an e-voucher to the value of $100 NZD redeemable online at mightyape.co.nz. Winner must adhere to any conditions stipulated on the voucher. Voucher is not transferable. Competition ends on the 22nd of December 2020. Only New Zealand entries are accepted for this promotion.
Download the PriceSpy app here.
Be a supporter of STG
Everyone that works on STG is a volunteer. If you like the site and its contents please think about donating. Even a small amount helps keep the servers running.