New-gen console owners finally get some real rally action from Kylotonn Racing Games' WRC 5.
Whilst I've been playing Codemasters' forever-in-development Dirt Rally on PC, I've still a bad taste in my mouth from the Codies last two Dirt "rally" games. WRC 5 provides us with some proper down and dirty rally stages straight from the FIA World Rally Championship.
Don't expect any stunt tracks, or Ken Block inspired Gymkhana tom-foolery. It's just you, your co-pilot, your car and a dirty road.
WRC 5 features thirteen locations, each with five stages; from the snowy roads of Rally Monte-Carlo to the dusty tracks of Rally Guanajuato Mexico, delivering some truly diverse and exciting rallying.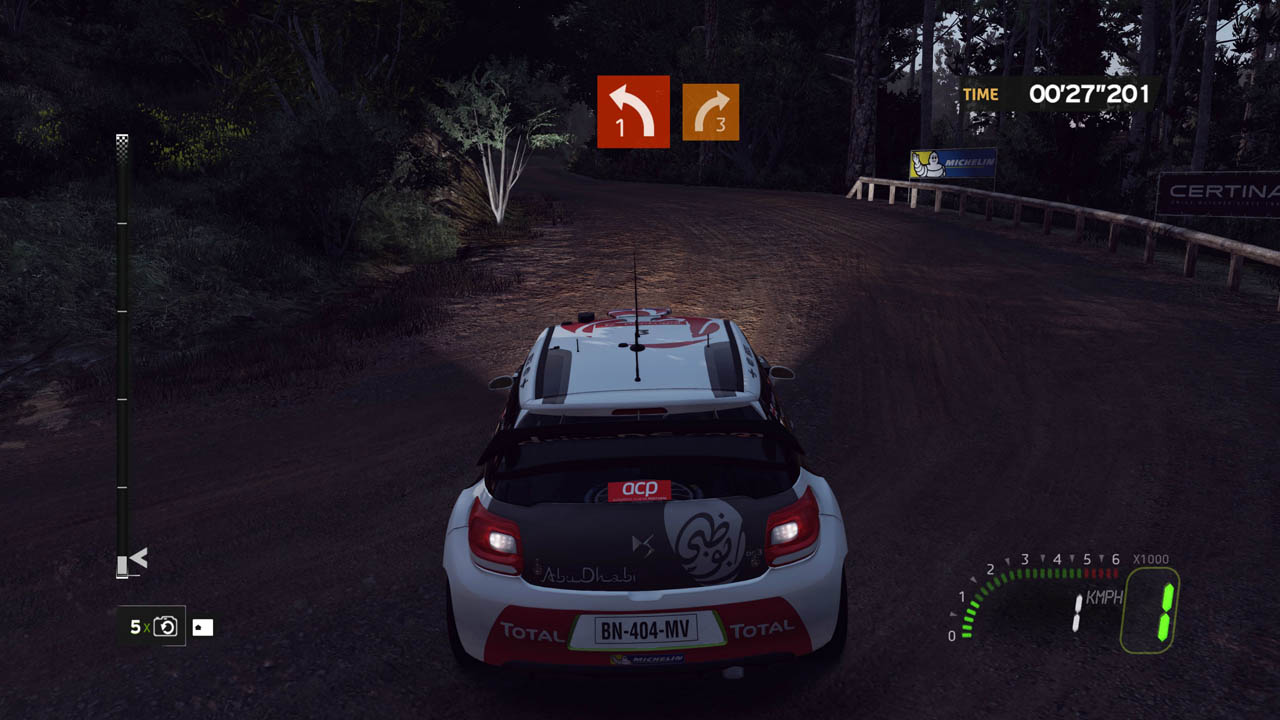 Whilst not as tough as Codemasters' upcoming Dirt Rally game, WRC 5 does have a steep learning curve that may get the better of players used to road and street racing games like Forza 5 and Project Cars. In WRC 5 you will feel every bump and rut, any of which can easily send your car in totally the wrong direction if you apply too much throttle. The game may be punishing to start with, but the car handling is spot on, something that you will appreciate as you start to master the game.
And master it you must. Just as in the real WRC, rallies are held over several days, with mechanics only allowed to spend 45 minutes a day doing repairs. Any time taken over this will result in a time penalty. This means that a cataclysmic bit of poor judgement on day one can seriously affect your performance throughout the entire rally, due to driving a damaged car.
Rally driving is all about point-to-point time trials along route that require a lot of restraint when it comes to speed.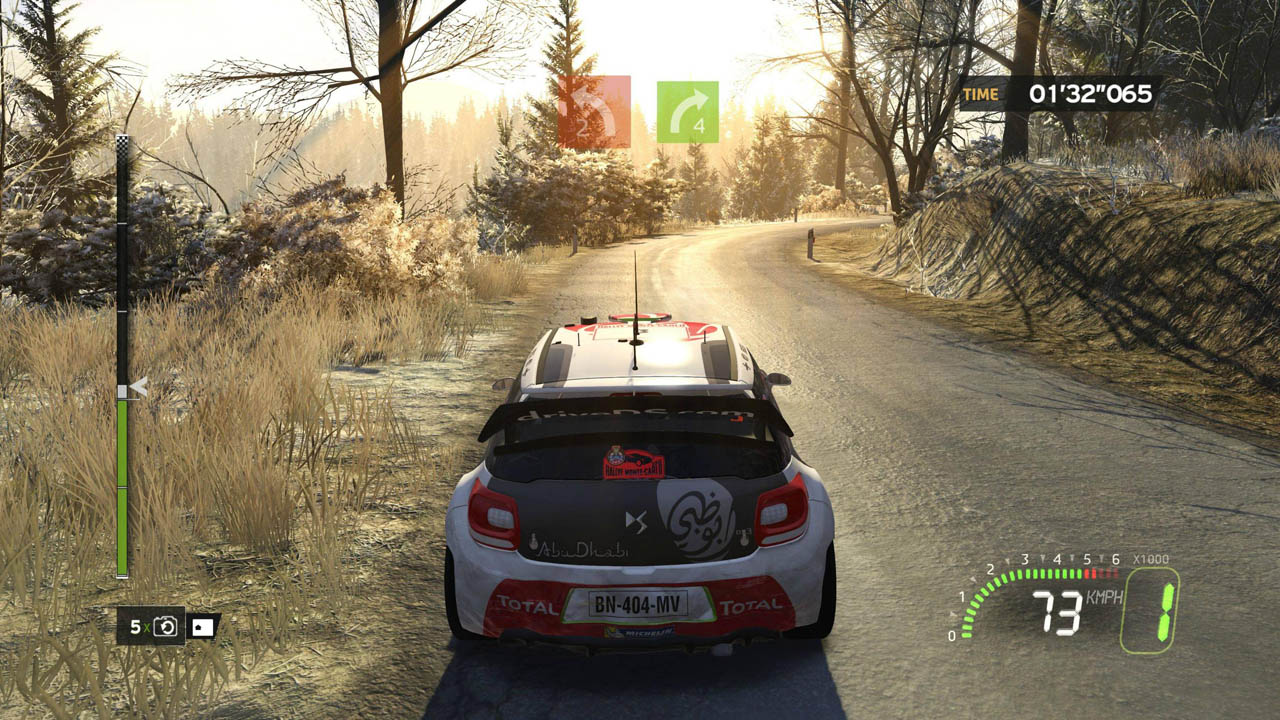 The lack of the direct competition you get in circuit motor racing may prove too much for some players. Online and offline multiplayer modes may sate the desire for some competition, but it is still really just comparing special stage times.
The career mode puts players on a path starting with the moderately powered Junior WRC, through WRC 2 and then to the World Rally Championship.
With a full choice of teams cars and drivers, there's plenty of variety and something for everyone, whether you prefer front-wheel drive or 4WD. The game also offers tuning options allowing the selection of tyres, suspension, transmission and brakes.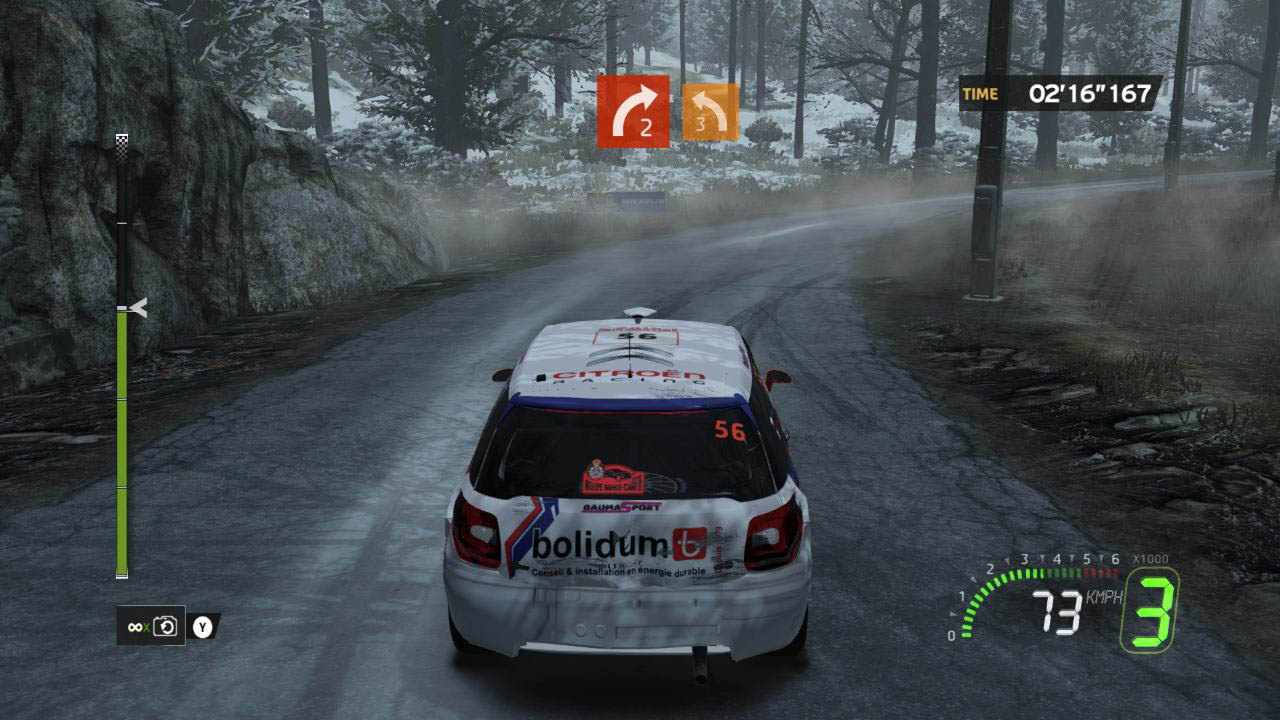 In the Career mode, between rallies, there's plenty of opportunity to learn essential rallying skills in the rally school. Here players learn to understand the co-driver's pace notes and the benefits of efficient driving. Rally driving is about careful application of the throttle and brake, not putting the pedal to the metal.
The quick stage allows players to select their location, rally stage, time of day; dawn, noon or dusk, and weather; clear, cloudy or rain to create hundreds of rally combinations.
Like most driving games that support them, the best gaming experience is had using a steering wheel set-up. WRC 5's recent patch ironed out some of the game's steering wheel issue, so there's no excuse not to give it a go if you've got the kit. I'm not saying that it's easier to play with a wheel, but once you set up the sensitivities and dead zones properly and get over the tendency to oversteer, it's like playing a new game.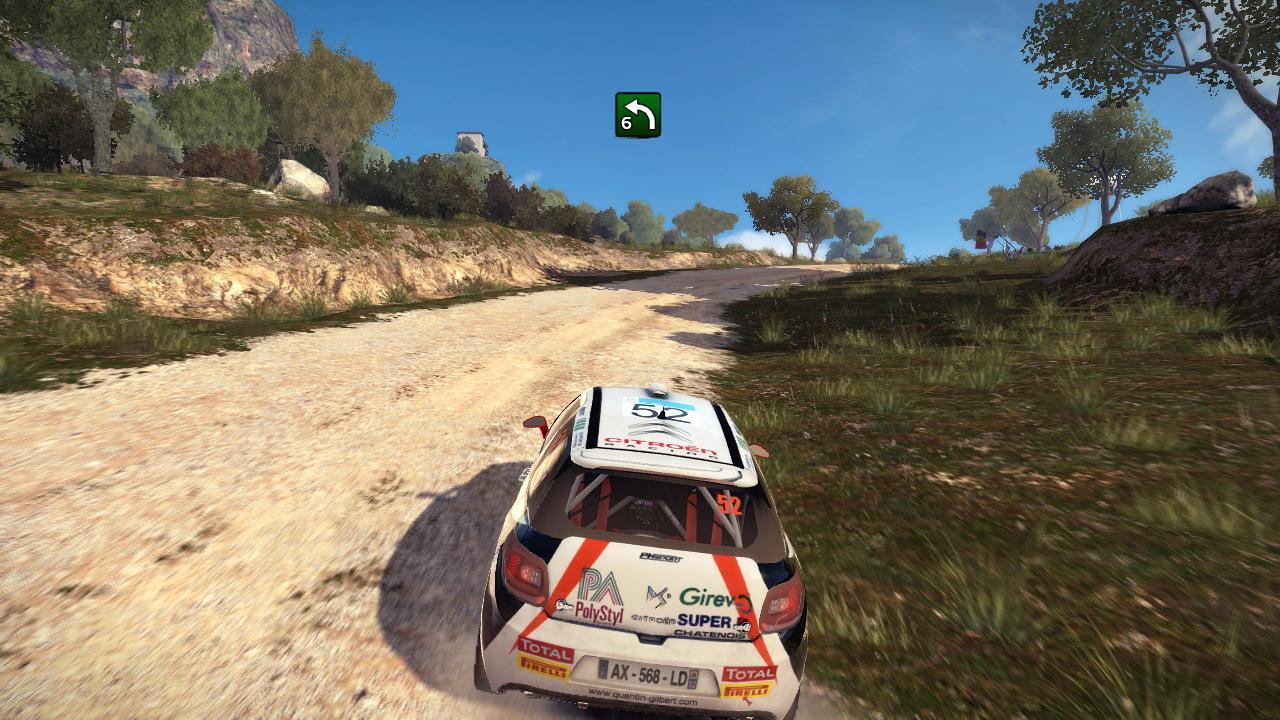 The PS4 seems to struggle a bit with the game, which I'm inclined to put down to the quality of the port over from the PC rather than the capabilities of the console. This is evidenced by the extremely visible screen tearing and the visual stuttering, even though the game seems to run at a blistering frame-rate.
Admittedly, once you get into the game and start concentrating on your driving rather than scrutinising the visuals, you don't notice the graphical quirks so much. To be fair, whilst it could do with a bit of polish, WRC 5 is a nice looking game, with the real-world rally stages looking very similar to their real-world counterparts.
WRC 5 is a good game, but not a great game. Which is a shame. It's all there, it just lacks the finesse that you'd get from a more affluent publisher. The screen tearing and underperforming framerate are an annoying distraction at first, but something that you learn to ignore. It would have been nice for the game to have been more optimised.
But with a huge variety of rally stages, car and tuning options, WRC 5 does a good job of restoring my faith in console rally games.