Lunar New Year is a celebration of fun, family, and good fortune for Chinese gamers, with this year's celebrations kicking off on Tuesday, February 5th, 2019 to celebrate the Year of the Pig. Those born in the Year of the Pig are said to be lucky and free spirited… ideal traits for gamers who seek to find new ways to play everything from RPGs to racers to real-time strategy games and more!
To celebrate Xbox brought together Eastern culture and Western technology to launch a limited-edition series of controller skins for this Lunar New Year for fans across Greater China region. These new designs are inspired by China's history of royalty, art and power, delivering a distinctive and prestigious look for the world's most powerful consoles!
Their story is told through three distinct designs for Lunar New Year, inspired by the festive elements, happiness, and history of the season in their three available controller skins.
City Wall: Designed in the same colours as the rich red of the palace in the Forbidden City in Beijing, this design resembles the traditional architectural design of China's most historic and magnificent buildings from ancient times, inspiring bold play by gamers who select this iconic design.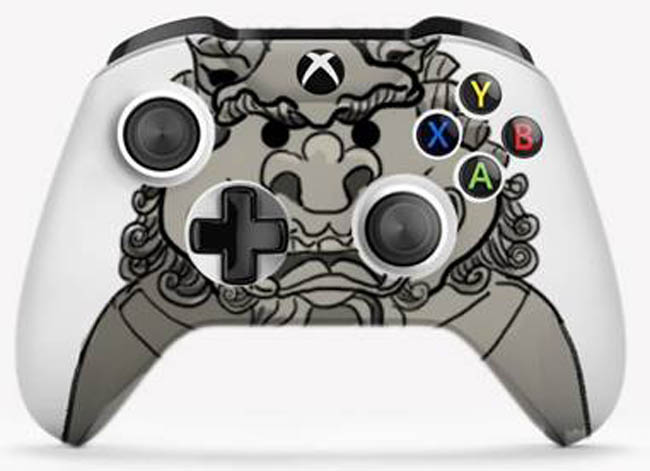 Sacred Beasts: Long before Daenerys Targaryen emerged as the mother of dragons, for centuries Chinese legends told stories of dragons and lions, "Sacred Beasts" who were guardians of the Imperial family. With this controller design incorporating the lion – which guards the palace – inspiring gamers to initiate a strong and strategic defense in any gameplay attack.
The Emperor: Rich golden yellows are the finest of colours for royalty in the East. The golden colours of the Emperor Controller design include traditional art that gives the player a look fit for royalty.
In ancient times, seeing the emperor leading into battle was considered a significant morale booster to the soldiers. These new limited-edition designs arm our gamers across the East with the strength and focus to fight the toughest of boss battles, puzzles, or games of speed.
The limited-edition Forbidden City controller skin range will be available in China only via selected retail partners.
The following two tabs change content below.