We already know that the Xbox 360 is one hell of a gaming hub, from disc to the LIVE service, but now you can stream, from console to PC to tablet to Windows cell phones a catalogue of over 30 Million tracks.
Microsoft Corp. is introducing Xbox Music, the first all-in-one music service that gives you the freedom to stream custom-created playlists for free, subscribe to all the music you want or download-to-own your favourite songs. Through the power of the cloud, it integrates the music experience across all of your gadgets and platforms.
"The launch of Xbox Music is a milestone in simplifying digital music on every type of device and on a global scale," said Don Mattrick, president of the Interactive Entertainment Business at Microsoft. "We're breaking down the walls that fracture your music experiences today to ensure that music is better and integrated across the screens that you care about most — your tablet, PC, phone and TV."

 All the Music You Love, Every Way You Want It
Xbox Music makes music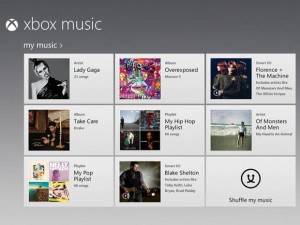 simple by offering immediate and comprehensive discovery across the different types of devices you own, free streaming music on Windows 8 and Windows RT tablets and PCs, the ability to purchase songs and albums, a compelling music subscription, and artist-based radio. The all-in-one Xbox Music service includes the following:
·         Free streaming music on Windows 8 and Windows RT. Enjoy on-demand access to tens of millions of songs for free on all Windows 8 and Windows RT tablets and PCs. Discovering and enjoying free music on Windows 8 and Windows RT is as easy as typing an artist or song name and hitting "play" — songs are instantly available to stream and for you to create an unlimited amount of playlists.
·         Xbox Music Pass. Want unlimited access to the songs and artists you care about, including offline access? Get an Xbox Music Pass for ad-free, unlimited playback of any track in our subscription catalogue across your tablet, PC, phone and Xbox 360 for NZD$12.99 per month. Xbox Music Pass also unlocks unlimited access to tens of thousands of music videos on your Xbox 360.
·         Xbox Music Store. Want to own the music you love? The Xbox Music Store is a comprehensive MP3 marketplace giving you the opportunity to purchase a single track or entire album on your Windows 8 or Windows RT tablet or PC and Windows Phone 8.
·         Smart DJ. Creating a new form of artist-based radio, the Smart DJ feature is a quick and dynamic way to personalize your collection, discover new favourites and create ultimate playlists by launching instant mixes based on your favourite artists. With unlimited skips and a view of the full recommended music stream, Smart DJ puts you in control of your Internet radio experience.
·         Cloud Storage. Available in the coming year, a scan-and-match feature will take you beyond the 30 million tracks globally offered through Xbox Music. It will add all the music you own to your Xbox Music cloud catalogue, including music acquired through other services. This means you can add almost any content you have to your personal Xbox Music collection, even if it's not available in the Xbox Music catalogue.
·         Social Music. Xbox Music will add unique social features in the coming year that let you share your music experiences with friends and family.
·         Platform Expansion. Xbox Music will become available on other platforms in the coming year.
Xbox Music isn't just a listening experience that shows your tracks in spread-sheets and lists. Taking full advantage of every screen on which you enjoy music, Xbox Music elevates your music experiences with striking visuals. As you listen on your tablet, PC, phone or TV, your screen comes to life with artist photos, bios, cover art and discography. Very cool.
Cloud Powered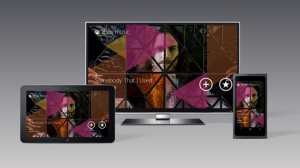 The ubiquity of Xbox Music is powered by the cloud. Whether it's free streaming on Windows 8 and Windows RT, a subscription on Windows Phone 8 or tuning into a playlist on Xbox 360 — each experience is cloud-based for immediate access to your entire catalogue, making music management simple. With the cloud sync feature, your favourite playlists are no longer held captive by the individual device on which they live. For Xbox Music Pass subscribers, you can create the perfect playlist on your Windows 8 or Windows RT tablet and see it automatically appear on your Xbox 360 or Windows Phone 8.
David Rayner, Director Consumer Group, Microsoft New Zealand says Xbox Music will be available to Kiwis from day one.  "In Xbox Music, Kiwi consumers will have access to a world-leading music service right from launch. It's a fantastic music experience and one we're proud to offer to New Zealanders."
While some may think that Microsoft is abit behind the rest of the digital world in regards to offering a streaming and purchase music service, and they would be correct, they have made up for this by not restricting too much as to where you can play  the audio and really thrown alot of effort into the visuals and ease of use.
This is a great asset to the 360.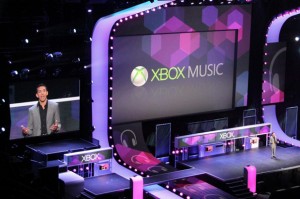 Imagine having a streaming playlist belting out amidst fierce gunplay in Halo or as you're taking down the Locust Horde in Gears of War. While these titles do not actually allow a custom playlist (sadly) we will begin seeing titles that do. One recently was the new Tekken.
Now, Xbox, all we need is for you to adopt proper 3D support!