NOW CLOSED – Digital NatioNZ (DNZ) Video Gaming and Gadget Expo is coming to Auckland, NZ and we have two Double Passes to Giveaway for the weekend event of awesomeness!
It will be a double whammy of technical wizardry and gaming goodness as DNZ has joined forces with the Gizmos, Gadgets and Technology Show (GGTS), a new digital lifestyle expo.
The joint show will bring together the thrilling previews of games, prototypes and an even bigger version of the incredibly popular 'History of Gaming' museum from last year's DNZ while adding never-before-seen lifestyle technology, helpful gadgets and creative, fun gizmos which are the cornerstones of the Gizmos, Gadgets and Technology Show.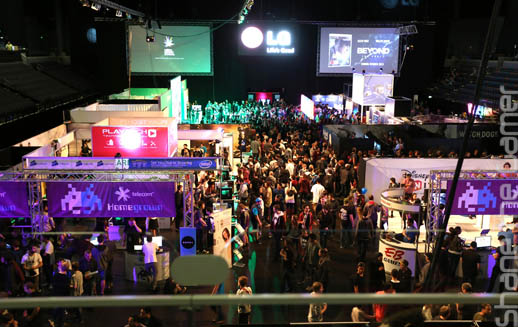 Just like its international counterparts the show is full of vibrant and interactive elements with everything from fun, innovation-driven workshops through to visionary speakers enlightening and dazzling you with the endless possibilities of tomorrow's technology.
And to be in to Win one of our Double Passes for the entire weekend's event, you need to tell us in only a few words what you want to see at the  the DNZ & GGTS Expo.
You can do this by placing a Comment below, hitting us up on Facebook, Tweet to us, or Email Us.
DNZ & GGTS Expo takes place on the weekend of 27th – 28th of September, 2014 at Auckland Vector Arena. Tickets are now on sale.
* Winners will receive a Digital e-Ticket to DNZ & GGTS Expo, via email, held in Auckland, New Zealand. Tickets are not transferable and will be emailed to Winners before the date of the event; 27 – 28th of September 2014. Competition closes 15th of September 2014.