NOW CLOSED. The population has been decimated. The United States government has collapsed long ago. Twenty years after the outbreak, abandoned cities are slowly reclaimed by nature. Roaming bands of survivors are killing each other for food, weapons, or whatever they can get their hands on.
A ruthless survivor with few moral lines left to cross, lives in one of the last remaining Quarantine Zones. These walled-off, oppressive cities are run by what's left of the military. Despite the strict martial law, he operates in the black market of the city, smuggling contraband for the right price.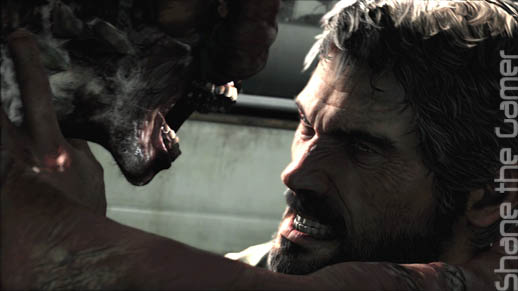 Asked by a dying friend to look after a fourteen-year-old girl with courage beyond her years. What starts out as a simple job to deliver her to another Quarantine Zone, soon transforms into a profound journey that will forever change them both.
As they trek across a post-pandemic United States, they will encounter different factions of survivors that have each found a unique way of dealing with the infected humans, the lack of supplies, and the threat of other survivors. As the duo struggle to persevere, they must learn to trust each other and work together in order to survive the realities of this new world.
At its core, The Last of Us is about the bond that forms between the two characters – it is the story of love, loyalty, and redemption.
And you can enter to Win a copy.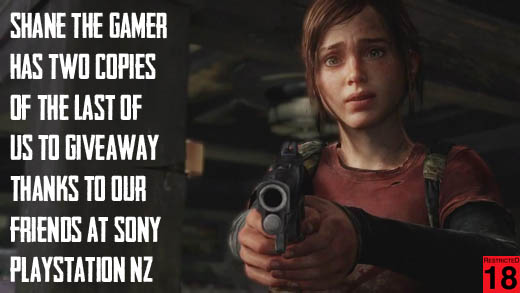 Could you be The Last of Us?
Critically acclaimed developer of the Uncharted series, Naughty Dog, takes you on a unique journey of survival 20 years after a deadly virus nearly wipes out the global population with the latest title, The Last of Us.
Experience the post-apocalyptic world as a violent survivor who's tasked with smuggling a 14-year-old out of an oppressive military zone. Never knowing what's around the next corner, trust and compassion could save your life, or get you killed. Make the journey through reclaimed land where nature and the skills to survive takes over as it turns into a brutal traverse across the U.S.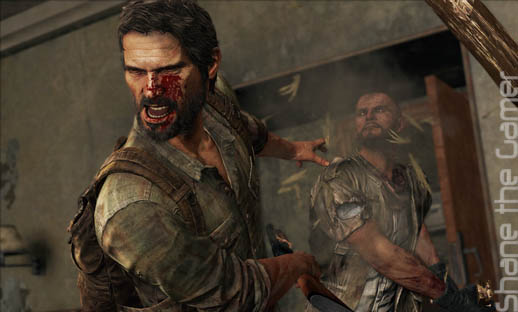 Thanks to our good friends at PlayStation NZ, we are giving you the chance to go into the draw to win one of two copies of the highly anticipated title and all that you have to do is answer this question:
What are the names of the two characters?
A: John and Sally
B: Joel and Lucy
C: Hannah and Mike
D: Ellie and Joel
Correctly answer this by Commenting below, Leaving a comment on our Facebook Page or Email Us to be in the draw.
You must be 18 years of age or older to enter this competition.
The Last of Us is Rated 18+.
*Winners will be randomly selected from those that post below / Facebook Comment / email the correct answer to the above question. Winners will receive a Full Copy of  The Last of Us game for the PlayStation 3. Competition ends the the 5th of July 2013. The Last of Us is rated Restricted 18. By entering this Competition you are acknowledging this restriction and agree that you are 18 years or older.

The following two tabs change content below.

First playing Pacman and Astro Wars Shane then moved to Nintendo's Game & Watches and the mighty SEGA Master System II. He has owned every major gaming console in the past 30 years of gaming and been in the Video Gaming industry for over a decade. He is also a diehard fan of all things horror and any Jim Carey movie aswell as anything gadgety and with blinky lights. He tries to convince others that he has Super Powers. He doesn't.