TimefireVR, an innovator in the creation of virtual reality-based content and services has announced the "Grand Opening" of Hypatia, their persistent virtual city shaped by the imagination of its residents.
Hypatia is a Windows PC VR-supported experience where virtual citizens around the world join together to let their creativity flourish through collaborative art-making, shared mini-games, and social experiences that affect an expansive, globally-inspired city. Hypatia is Free-to-Play and available on Steam today and soon the Oculus Store, with support for the HTC Vive and Oculus Rift with Touch controls.

"The Grand Opening of Hypatia marks a significant step forward in TimefireVR's mission to create an experiential social playground that encourages learning and creative expression," said Jeffrey Rassás, CEO of TimefireVR. "In Hypatia, participants are limited only by their imagination. This is not just a game, it's a living, breathing place, and we're thrilled to open its doors to a global audience and see it flourish."
Hypatia is unlike any other social VR game available, trading isolated activities for a dynamic, living world that players can watch grow over time by experiencing and sharing each other's artistic creations. Hypatia's pioneering citizens can paint, sculpt, and animate their own art pieces, perform stage plays together, try their hands at virtual photography, and so much more. Careful moderation also ensures the city remains a welcoming, inclusive space. Each unique building and district of Hypatia offers exciting activities and mini-games — including boat racing between islands, shopping at zero gravity malls, or taking part in alien space battles. In the city of Hypatia, creators and players can find a safe space, where there's guaranteed fun for players of all ages and limitless possibilities.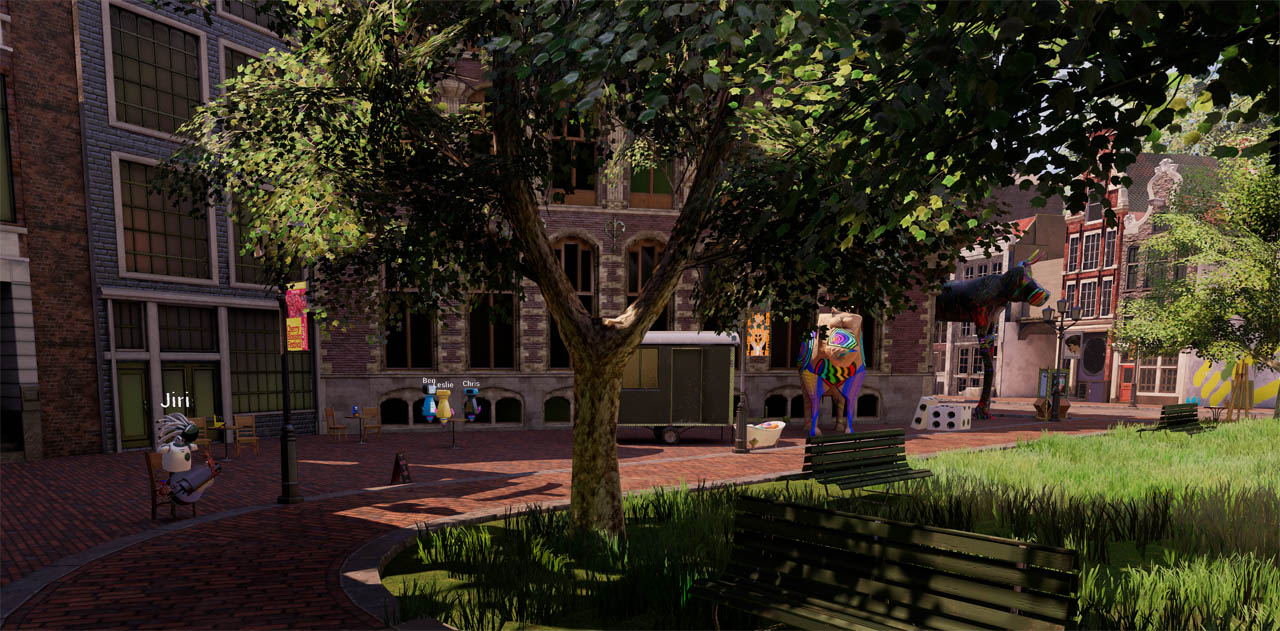 Upon launching the game, players are given the keys to the city to explore Hypatia's many unique streets and buildings. Inhabitants of the city are free to visit Hypatia's landmark locations.
Hypatia's Grand Opening is only the start of TimefireVR's journey toward creating a realistic yet fantastical virtual city.  Hypatia supports seated, standing and room-scale VR for the Oculus Rift and HTC Vive, as well as standard non-VR play. It is available now for Windows PC for free through Steam and very soon on the Oculus Store.
The following two tabs change content below.