Gold Circle Films and DJ2 Entertainment Partner have joined forces to adapt Compulsion Games' We Happy Few as Feature Film.
We Happy Few is a videogame set in an isolated English town in an "alternate 1960s" where government-imposed, drug-induced happiness masks gruesome violence and conceals a nefarious mystery. One resident, free of the drug's effects, risks his life to learn why his home is a bizarre open-air prison.
WHF is being produced by Paul Brooks' Gold Circle Films and dj2 Entertainment's Dmitri M. Johnson and Dan Jevons, with dj2's Stephan Bugaj executive producing.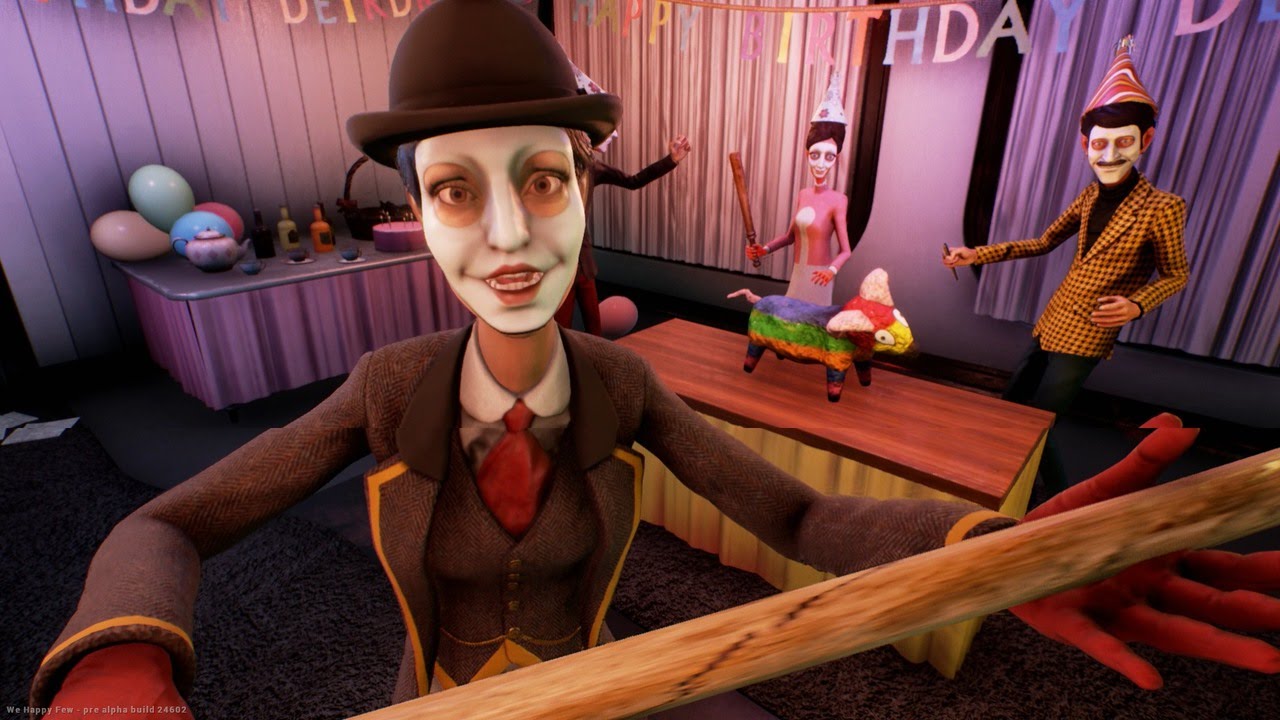 dj2 saw the video game before its release to fans and critical acclaim, and was immediately drawn to its unique world, aesthetic and characters. Guillaume Provost, head of the game's developer, Compulsion Games, says, "Dmitri, Stephan and Dan approached us enthusiastically and with really solid ideas about how to adapt our game to film, while retaining its menace, dark humor, and central themes. We're gratified at how they and Gold Circle have taken to the project."
"Our commitment," says Johnson, "is to make a movie that remains true to and expands on its great source material." Gold Circle's Paul Brooks adds, "As a Brit and a fan of shows like The Prisoner, the game's social satire resonated with me. I wanted this project immediately and am truly pleased a relationship with dj2 and their Business Affairs exec, Howard Bliss, helped make that possible."
Project is currently in development – expect to more soon from us at StG.
The following two tabs change content below.

First playing Pacman and Astro Wars Shane then moved to Nintendo's Game & Watches and the mighty SEGA Master System II. He has owned every major gaming console in the past 30 years of gaming and been in the Video Gaming industry for over a decade. He is also a diehard fan of all things horror and any Jim Carey movie aswell as anything gadgety and with blinky lights. He tries to convince others that he has Super Powers. He doesn't.