Ultimate Feast, one of the ultimate World of Tanks (WoT) Teams that took part in the WoT Blitz Twister Champs over the weekend (November 9th and 10th 2019) in Belarus.
World of Tanks is a online massive multiplayer war game where you team up, or go it solo and strategise, build up your tank arsenal and face off with likeminded opponents.
The WoT Blitz is the topping on the war gaming cake where the best of the best global teams battle it out against eachother for the top spot on an almost literal battlefield.
Thanks to our mates at WoT Shane from STG was able to have a chat with Kam, a 20 year old Australian player, from Canberra, and Captain of Ultimate Feast team who took on the world's best over the weekend.
Shane: Hi Kam, thanks for chatting to us here at STG. Tell us a bit about yourself and how you rose to be the Captain of Ultimate Feast?
Kam: Hi STG, I'm very glad to be able to chat with you guys. I'm often known as Maddox, the clan leader of the clan FEAST in the Asia server. Since I'm also the founder of the clan and I've been in charge of most of the things within the clan ever since it's founded, I think it's only natural for me to step up to represent the clan and the team as the captain of Ultimate FEAST.
Shane: Why is World of Tank your gaming weapon of choice? What attracted you to the game in the first place?
Kam: A very good friend of mine introduced the game to me a few years ago, and I was stunned by the variety of tanks it presents and also the unique game mechanics it presented. It lead me to do a lot of personal research about the tanks I'm driving, and by the time I realised it I was already completely hooked up to this game.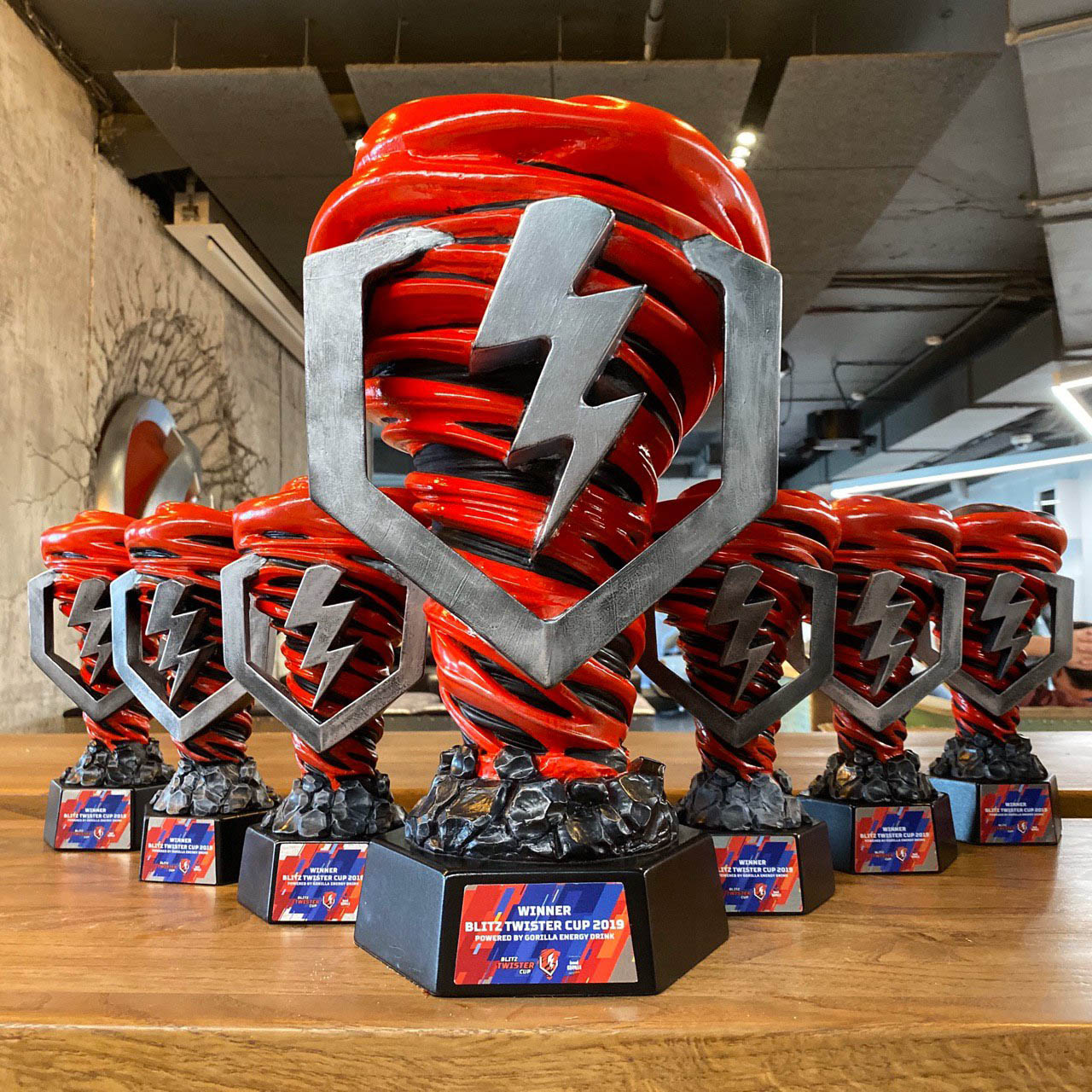 Shane: Your favourite tank is the FV215b heavy tank. Why that particular one?
Kam: The FV215b was my first ever Tier X tank I've ever researched and bought. I wasn't particularly good back then so I kept losing in that tank. However it inspired me to research deeper into the game mechanics, and it had driven me into finding ways to improve my gameplay. It's now the tank that I drive in most of the time. It's also a very strong tank nowadays.
Shane: What do you do in preparation of the WOT Blitz Champs?
Kam: We've been training our teamwork between our line-up quite a bit recently, and we've also been researching our opponents to see if we can discover any possibility of beating them. It's a tedious process but it's definitely the will to win that's been driving us this far.
Shane: It's hard to predict what the outcome will be of this years WOT Blitz, however, what is Ultimate Feats' plan after the Championship?
Kam: Our plans after the championship? There's definitely going to be reflections. No matter winning or losing, there's always mistakes that will be made. Our plan is to review those mistakes, refine ourselves, and prepare ourselves better for the next chance before it comes. 
Shane: Thanks for talking to us here at STG today right before the WoT Blits Champs. Appreciate it and good luck!
Kam's team Ultimate Feast came in at third and fourth place (second place in the group) on the Saturday night, winning a total of USD$10,000. A huge shout out and congrats from us here at STG.