From the makers of Socom, is, well, a title very reminiscent of Socom.
Graphically pretty, but gameplay deficient.
Unit 13, exclusive to the touchy feely Vita is a third person over the shoulder type action game where you are apart of a specialist ops group, called… Unit 13.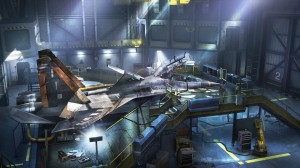 At the onset you select one of six Operatives, then there is a tutorial then it's warfare like you have seen before.
Heavily Socom themed, with a 'Black Op's' style, you will embark on a series Missions handed out to you via a Comms, ranging from extremely crazily difficult through to a walk in the park.
In all 36 multi objective and varied missions are before you and as you chow through them you unlock special ones where you can take out High Value Targets.
PS3ish graphics and high action do you rope you into the gameplay, but it's when you stop that you find it is a little bit samey.
Unit 13 makes use of the Vita's Near feature, for multiplayer, so if another Vita equipped Unit 13 comrade is in your locality you can try and lure them into a bout of shooting and killing. Co-op also features with Voice chat (using Vita's built in microphone.
Using WiFi and/or 3G Unit 13 also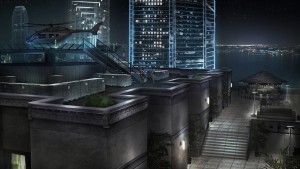 offers up Daily Challenges, Leaderboards and so on.
While it is an explosive title, with hardly a dull or non-challenging moment (even the easier Missions) still require a bit of skill, I was alot disappointed and had higher hopes for Unit 13.
To be fair, the now defunct Zipper Interactive has really put thought into the Vita's hardware and how to make best use of it. They just erred on the gameplay side.
[jwplayer config="STG Player" mediaid="262″]
Genre: Action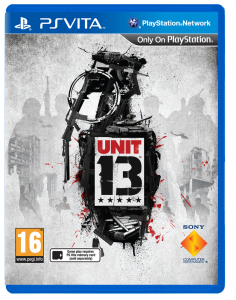 Platform: Playstation Vita
Publisher: Zipper Interactive
No. of Players: 1 – 2 Co – Op