With the fantastic News that Ewan McGregor will be reprising his role as Obi Wan Kenobi for the upcoming Disney Plus Streaming Channel, there has never been a better time for fans of the Legendary Jedi Master, Obi-Wan Kenobi.
In our quick look feature (video above) we give a run down on the excruciatingly detailed Obi-Wan Kenobi scaled action figure, based on Revenge of the Sith.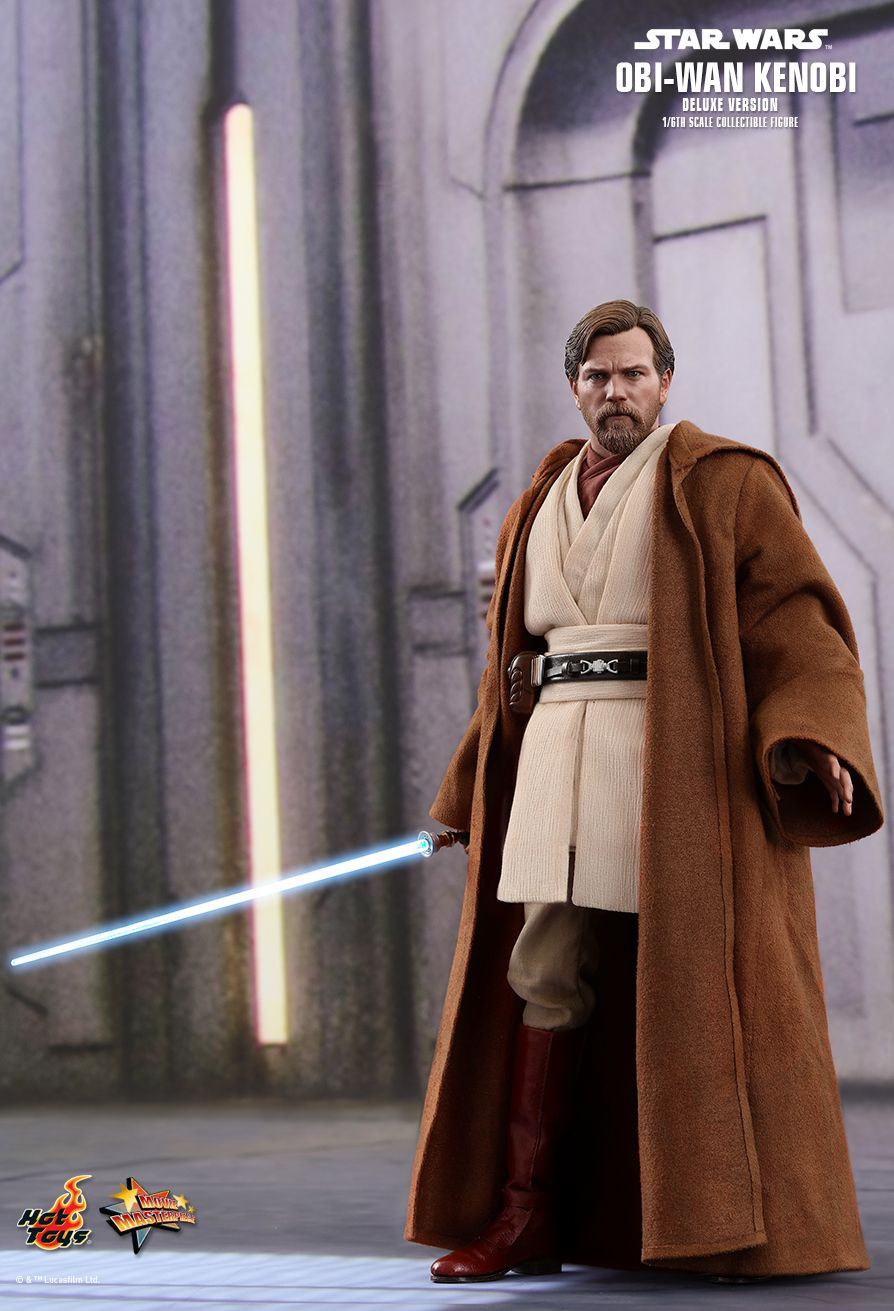 In Star War Episode III: Revenge of the Sith, fans finally witnessed the conflict and climatic battle between Obi-Wan and Anakin who had turned to the Dark Side! This Hot Toy is based on the appearance of Obi-Wan Kenobi in the film, the 1/6th scale collectible figure features a head sculpt with stunning likeness, a skillfully tailored Jedi robe and tunic, a LED light-up lightsaber, severed battle droid parts and a specially designed figure base with interchangeable graphic cards!
The Star Wars – Obi-Wan Kenobi Deluxe Episode III Revenge of the Sith 12″ 1:6 Scale Action Figure Deluxe Version includes hologram figures of Darth Sidious and Anakin with LED light-up table and a baby Luke Skywalker!
A prized collectible for both fans of Star Wars and the Hot Toys series.