"I am a servant of the Secret Fire, wielder of the Flame of Anor. The dark fire will not avail you, Flame of Udun! Go back to the shadow. You shall not pass!" 
When I saw Lord Of The Rings in theatres for the first time, the Mines of Moria sequence was one I was looking forward to the most… all because of the vivid image I had in my mind of The Balrog from reading the books. Weta did not disappoint!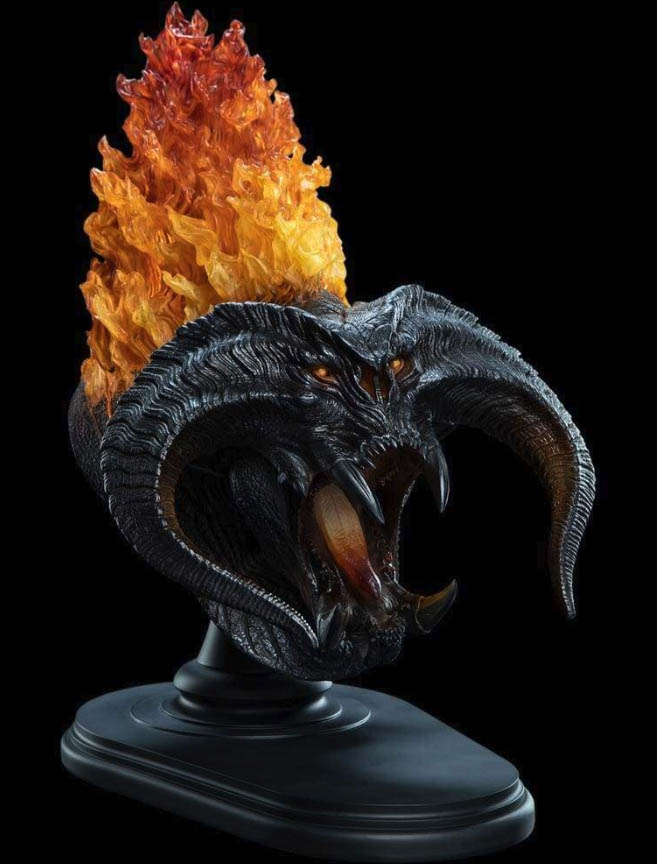 This hand-painted bust, sculpted by artists who worked on the Lord of the Rings films and measures over 19 inches tall and is limited to only 666 pieces worldwide. What makes this bust special is that it comes with unique LED lighting to re-create the flames in The Balrog.
For the full effect you really need to see one of these up close – but for now check out the video above our post to watch the Balrog come alive! Get yours HERE.