Sega Europe has announced that they are partnering with Twentieth Century Fox and British developers Creative Assembly to bring the iconic movie monster back to life in Alien: Isolation.
Set on a decommissioned trading station, players will be up against the Xenomorph as it hunts them from the shadows. Underpowered and underprepared, players will need to scavenge resources, improvise solutions and use their wits to stay alive.
"In Alien: Isolation, we have taken the series back to the roots of Ridley Scott's 1979 movie, the original survival horror," said Alistair Hope, Creative Lead at Creative Assembly. "Our Alien is a truly terrifying creature, as intelligent as he is hostile, relentless, brutal and unstoppable. This is the Alien game fans of the series have always wanted."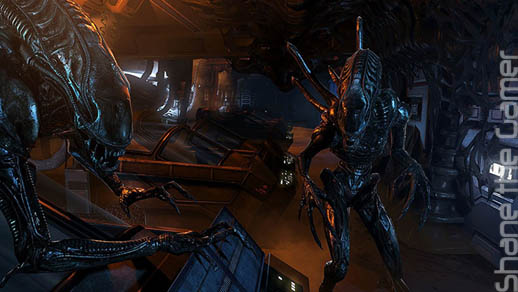 "Creative Assembly has created a truly incredible gaming experience, capturing perfectly the very core of what has made the Alien franchise remain relevant after 35 years," said Jeffrey Godsick, president of Twentieth Century Fox Consumer Products. "This partnership has led to the creation of a game that is simply outstanding and sets the tone for what is to come this year for the 35th anniversary of Alien."
Alien: Isolation will be available in late 2014 for PlayStation 4 system, Xbox One, PlayStation 3 system, Xbox 360 and Windows PC.
Twentieth Century Fox Consumer Products will be honouring the milestone 35th anniversary of the Alien lfrachise with a yearlong celebration by releasing commemorative and fan-favourite products.
[jwplayer player="1″ mediaid="6106″]