Having just come back down back to earth after DJing the World Club Dome Zero Gravity flight out of Frankfurt, Australia's biggest DJ export, Timmy Trumpet, is ready to send out a warning with his new single World At Our Feet.
A huge anthemic tour de force, World At Our Feet triumphantly marries Timmy's signature psy-trance production with a chorus purpose-built for stadium sing-a-longs. Arriving just in time for festival season, World At Our Feet is a sure-fire summer anthem and drops as Timmy announces his biggest world tour yet.
"Thanks to my fans I have been able to play my music in every corner of the world. This track is an ode to them and the amazing experiences that we continue to share together. World At Our Feet represents our united planet, our playground, and the opportunity each of us have every day to live life to the fullest. Peace, Love and Rock N Roll!" – Timmy Trumpet.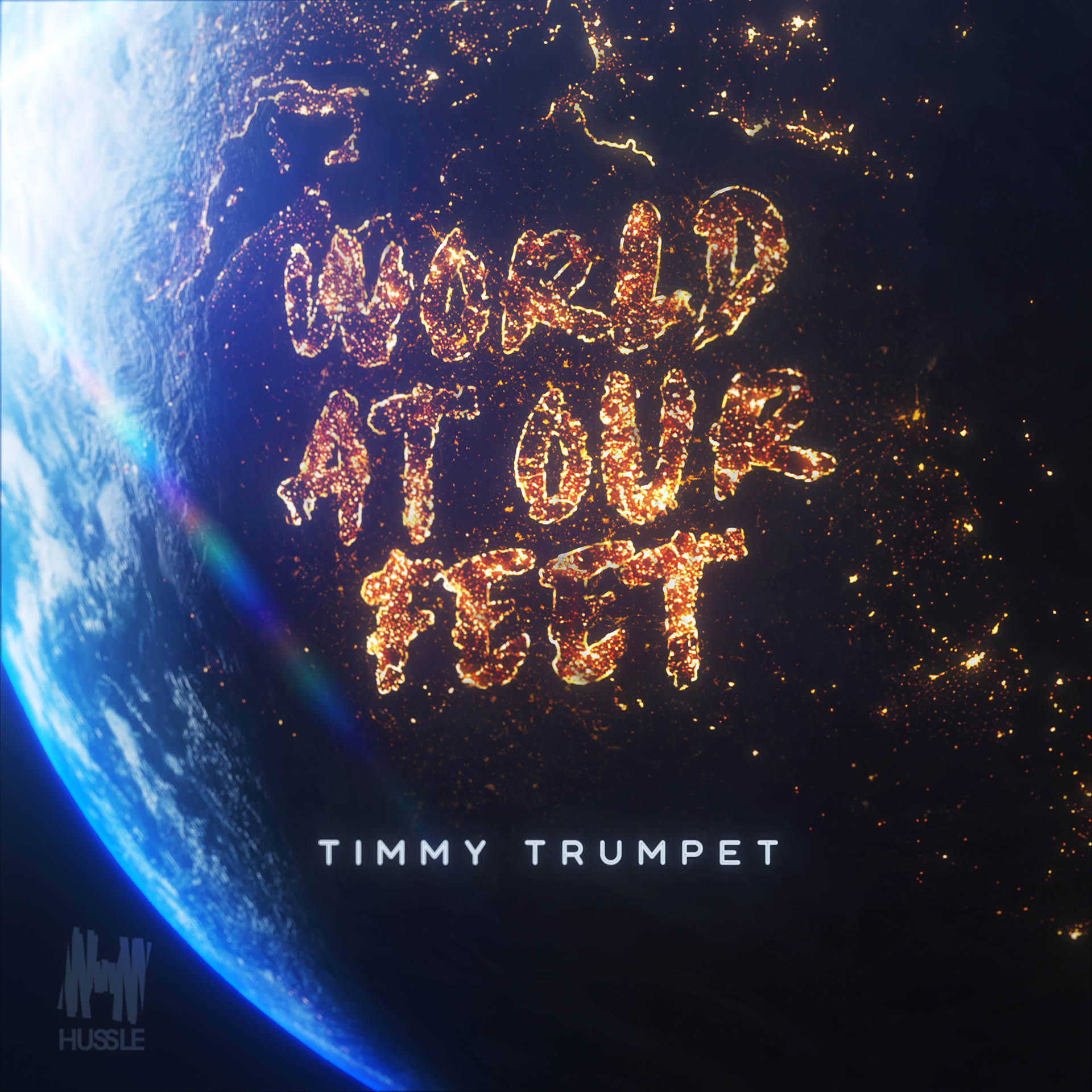 Timmy will be playing over 50 shows around the world taking in everywhere from the USA to China; Hungary to Nepal. Check out the mammoth list of dates here, with more to be announced. The non-stop run will see Timmy reach a heady 80,000 fans a week through his enthralling re-imagination of live DJ performance.
Timmy Trumpet is the acclaimed Australian jazz musician turned dance music extraordinaire. Always respectfully nodding to his classical roots, Timmy is a live instrumentalist with multiple Club Chart and Beatport number ones, not to mention over half a BILLION streams for his massive hit Freaks featuring Savage!
Timmy readily fills main stages around the world at festivals like Creamfields, Tomorrowland and EDC. After announcing his biggest world tour yet, Timmy is gearing up for another unstoppable year. Driven by the breaking of musical norms, and always embracing a diverse musical approach, World At Our Feet is a huge sing-a-long anthem primed for Timmy's legion of fans across the world.
Timmy Trumpet – World At Our Feet is out now.