THQ, whose claim to fame(s) are the WWE series, Saints Row, Frontlines, Age of Empires, Darksiders, Juiced (ironically bought from Acclaim when they closed) and way, way more, have gone into receivership and been Auctioned off.
It had been a speculation that embattled software publisher was under financial distress after it recently defaulted on a 50 Million loan.
As with all major global company collapses, rumours had been circulating for sometime.
In November 2012 the companies that makeup THQ filed for a Chapter 11 with the Courts in the U.S. (Bankruptcy). However the President of THQ; Jason Rubin stated in a press release at the time that this was not the end of the company.
It is now confirmed that THQ's product / brand assets have been Auctioned off and divvied up:
Sega agreed to purchase Relic (Company of Heroes)
Koch Media has agreed to purchase Volition (Saint's Row) and the Metro property
Crytek has agreed to buy Homefront
Take-Two will purchase the unannounced game Evolve
Ubisoft will buy THQ Montreal and the South Park game
THQ was formed in 1989 / 1990 originally as a Toy Company (THQ is short for Toy Head-Quarters) and has produced some of the most iconic games in both handheld and home console. Not forgetting the in-frequent but epic PC titles.
The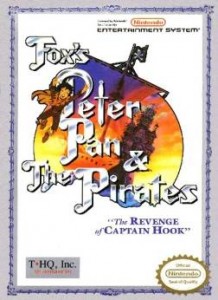 first title it ever produced was Peter Pan and the Pirates in September 1990 exclusive the NES.
Having had offices in many countries, this is a sad and dark day for the gaming industry.
R.I.P. THQ
(01/04-1990 to 23/01/2013)
*The U.S. wing of veteran developer, producer and icon Atari has also filed for Bankruptcy as of a few days ago and is currently looking for other studios to acquire their assets and brands. Stay tuned as get more info on this.