Thousands turned out for midnight launches around Australia and New Zealand as Pokémon Omega Ruby and Pokémon Alpha Sapphire as well as the two brand new members of the Nintendo 3DS family released.
Soaring high in the skies on the back of a majestic Pokémon, discovering the mysterious origins of Mega Evolution and releasing the primal powers of Legendary Pokémon.
These are only a few of the new franchise features that players can experience for the first time in Pokémon Omega Ruby and Pokémon Alpha Sapphire, both launching exclusively for Nintendo 3DS.

With new Mega Evolutions of favourite Pokémon characters, new areas to explore and new ways to travel, fans who fell in love with the original Pokémon Ruby and Pokémon Sapphire games will feel like they are embarking on their adventure through the Hoenn region for the first time.
While Pokémon Omega Ruby and Pokémon Alpha Sapphire provide fans of all ages with the classic game-play elements of catching, battling and trading Pokémon, the games contain many features never before seen in the Pokémon franchise.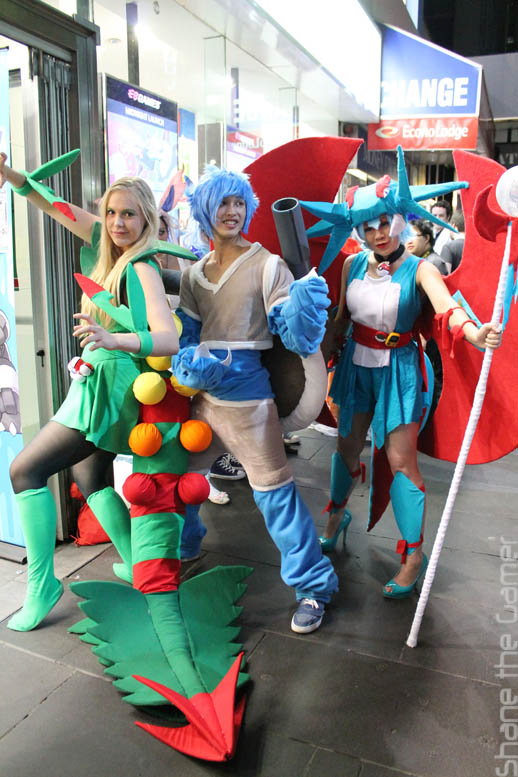 For the first time, the two Legendary Pokémon Groudon and Kyogre will undergo powerful transformations that rock the very region to its core as they become Primal Groudon and Primal Kyogre.
These Primal Reversions take the Legendary Pokémon back to their primal forms and grant each of them commanding looks and moves. In addition, after catching the Pokémon Latias or Latios, players can learn to Soar, allowing them to hop on the back of these Dragon- and Psychic-type Pokémon and fly high above the Hoenn region.
This ability lets players access new areas and discover even more Pokémon, including very powerful Legendary Pokémon from previous games in the series.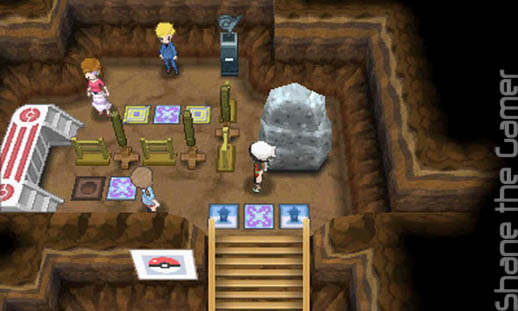 Catching and battling with Pokémon in Pokémon Omega Ruby and Pokémon Alpha Sapphire is just as fun as ever, but now it can be done in different ways.
Using the new PokéNav Plus, players can navigate the world and locate Pokémon in the city, in the wild or even high up in the sky.
Any time players are near Pokémon, the PokéNav Plus will show them information about that Pokémon. Players can even sneak up on Pokémon in the wild, making it much easier to catch them. Mega Evolutions, first introduced in Pokémon X and Pokémon Y, return and now more Pokémon can evolve into this more powerful form.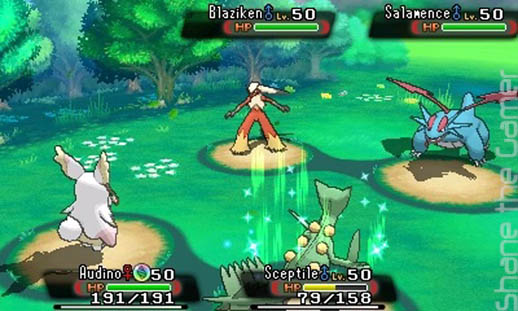 In a treat for fans who enjoy Pokémon lore, the mysterious origins of Mega Evolution reveal themselves in Pokémon Omega Ruby and Pokémon Alpha Sapphire.
As with previous games in the series, players can battle and trade Pokémon with friends and other players around the world with a wireless broadband Internet connection. Using the Player Search System, anyone can seek out Pokémon battles and interact with players with the touch of a button.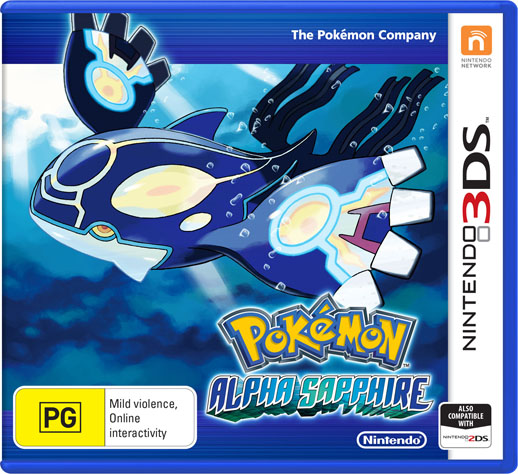 One of the unique features in the original Pokémon Ruby and Pokémon Sapphire games was the ability to discover and set up personal Secret Bases.
These Secret Bases return as Super-Secret Bases in Pokémon Omega Ruby and Pokémon Alpha Sapphire, and can be decorated with various items collected throughout the game.
Fans who want to show off their beautifully decorated bases can invite friends to visit their Secret Bases using built-in communication features.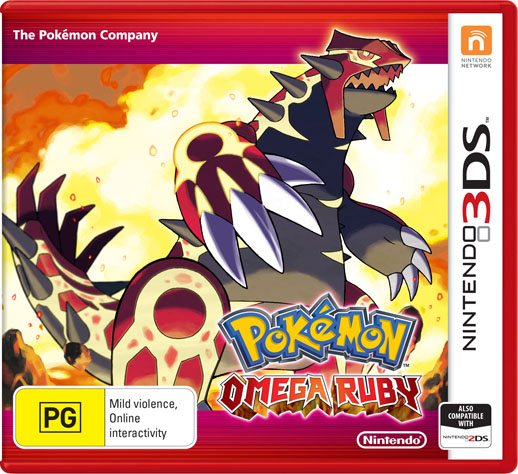 The customisation aspects of the games don't end there: Various Pokémon can be entered into in-game Pokémon Contest Spectaculars to show off their moves and win over the judges. Using Berries discovered in the game, players can make Pokéblocks to feed to their Pokémon, preparing these show stoppers to claim the top prize.
The Nintendo 2DS Transparent Red and Nintendo 2DS Transparent Blue will soon release in Australia and New Zealand together with one of the latest Pokémon titles pre-installed in two new bundles.
The following two tabs change content below.

First playing Pacman and Astro Wars Shane then moved to Nintendo's Game & Watches and the mighty SEGA Master System II. He has owned every major gaming console in the past 30 years of gaming and been in the Video Gaming industry for over a decade. He is also a diehard fan of all things horror and any Jim Carey movie aswell as anything gadgety and with blinky lights. He tries to convince others that he has Super Powers. He doesn't.