The Theory of Everything tells the life story of Stephen Hawking, the most intelligent and celebrated physicists of our time.
The film begins from the moment he first meets Jane Wilde, a fellow Cambridge student in the 1960s. From the early stages into their relationship, Stephen is diagnosed with the fatal illness of motor neuron disease and is given two years to live.
He becomes galvanised but it was the love from Jane that carried him through to not only give him hope but to defy all that was against him and succeed beyond what was expected, as well as being a husband and father to their three children.
Over the course of their marriage, Stephen's body declines but his academic renown elevates.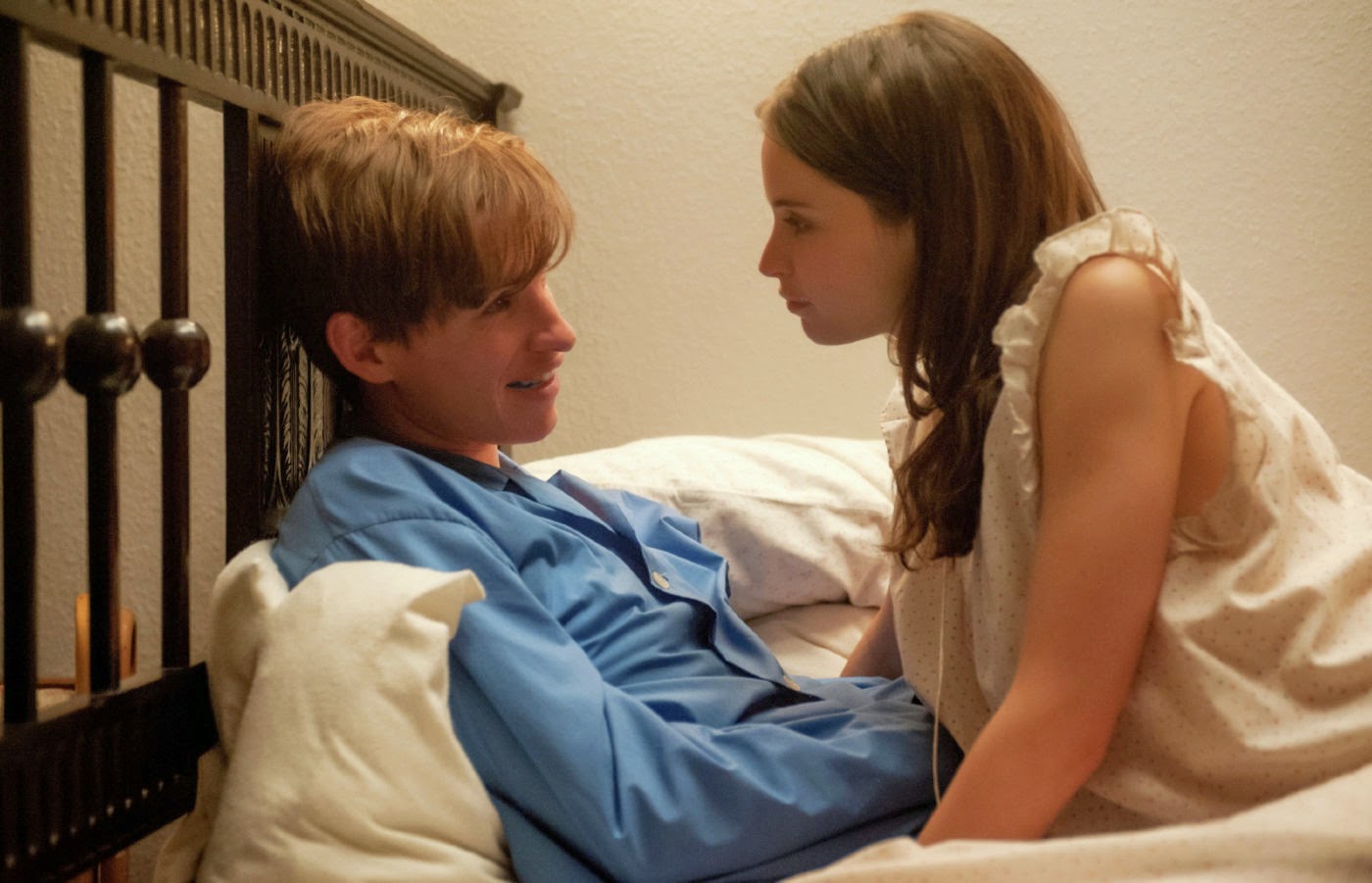 It becomes evident that the frailty of their situation would test the lineaments of their relationship that would alter their lives dramatically.
For all those hoping to see an elaborate account of Hawking's work, his science, theories and method behind his work, then you may be a bit disappointed as this story, while it does focus on Hawking's life, it mainly focuses on his long marriage and relationship with his wife, Jane.
It depicts the ongoing struggle they go through as his illness progresses over the years, we see how hard it is for him to move, speak and do everyday things to the point where he is eventually confined to a wheelchair and has to speak through a computer.
Eddie Redmayne, who has the huge task of playing Hawking, does a phenomenal job.
He captures the essence as he starts out as a shy, nerdy student who is rather witty, with a love of education and finding out the answers of the Universe.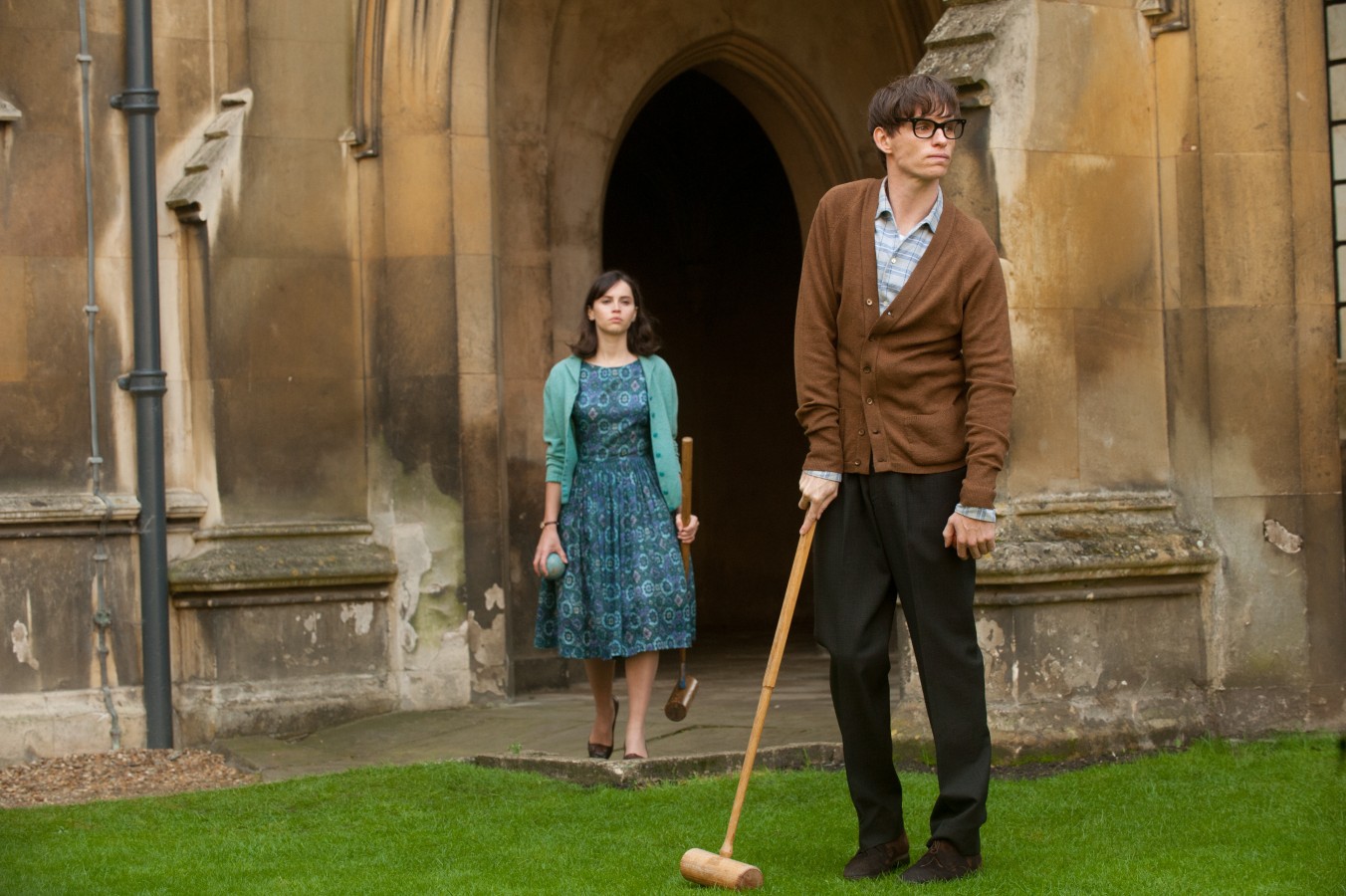 Then it progresses to where we see him struggle to eat, walk, speak and how he twists his face and muscles shows how much physical difficulty and pain is involved, as well as his strong desire to succeed and to achieve more and more each day is evident in Redmayne's amazing performance.
While his co star Felicity Jones is as equally good with her role as Jane being more emotionally demanding, as we see her devoting herself completely to Stephen and caring for all his needs, placing herself second, being a tremendous strain and struggle for her.
Brilliant performances and masterful script, I was drawn to both care and have empathy for these characters as they captivated me.
It is a beautiful  film and masterfully told from the very beginning to the very end and shows how time and love are limitless.
While there are moments of sadness through the hardship and suffering,  it also has moments of great happiness through hope and perseverance and awe with what they both accomplished.
That is what makes it so inspirational, as Stephen says in a press conference, "There should be no boundary between human endeavour. However bad life may seem while there is life, there is hope". And he certainly proved it.
A remarkable, must see movie.
The Theory of Everything (Universal Pictures - 2014) Review
Year: 2014
Rating: PG
Running Time: 123 MIN
Director: James Marsh
Starring: Eddie Redmayne, Felicity Jones