Battle-royale-like games that aren't Fortnite or Playerunknown's Battlegrounds are sometimes getting a bad rap as feckless clones piggybacking of the success of one or two progenitor games. But games inspired by battle-royale mechanics can be something more than an attempt to cash in on the latest fad in gaming.
Instead, like DOOM clones of the 90's, they can experiment with some radical additions to the genre while still keeping the core of what makes it so good to play.
The Darwin Project is one of these experiments. At its core, it's 10 people dropped onto a map set in the Canadian wilderness, all vying to be the last person alive. But there's so much more to it than that. Instead, it's much more like the Hunger Games than PUBG, due mainly to the inclusion of a game director and some level of audience participation in each round. This director can radically alter the way each match is played. For example, the director (who is just another player) can close off particular portions of the map, creating a mad scramble towards other, perhaps more inhabited zones. There's also Twitch integration, which includes audience participation, who can vote for the game director to do particular things – (remember when Katniss was donated medicine for Peter? Like that).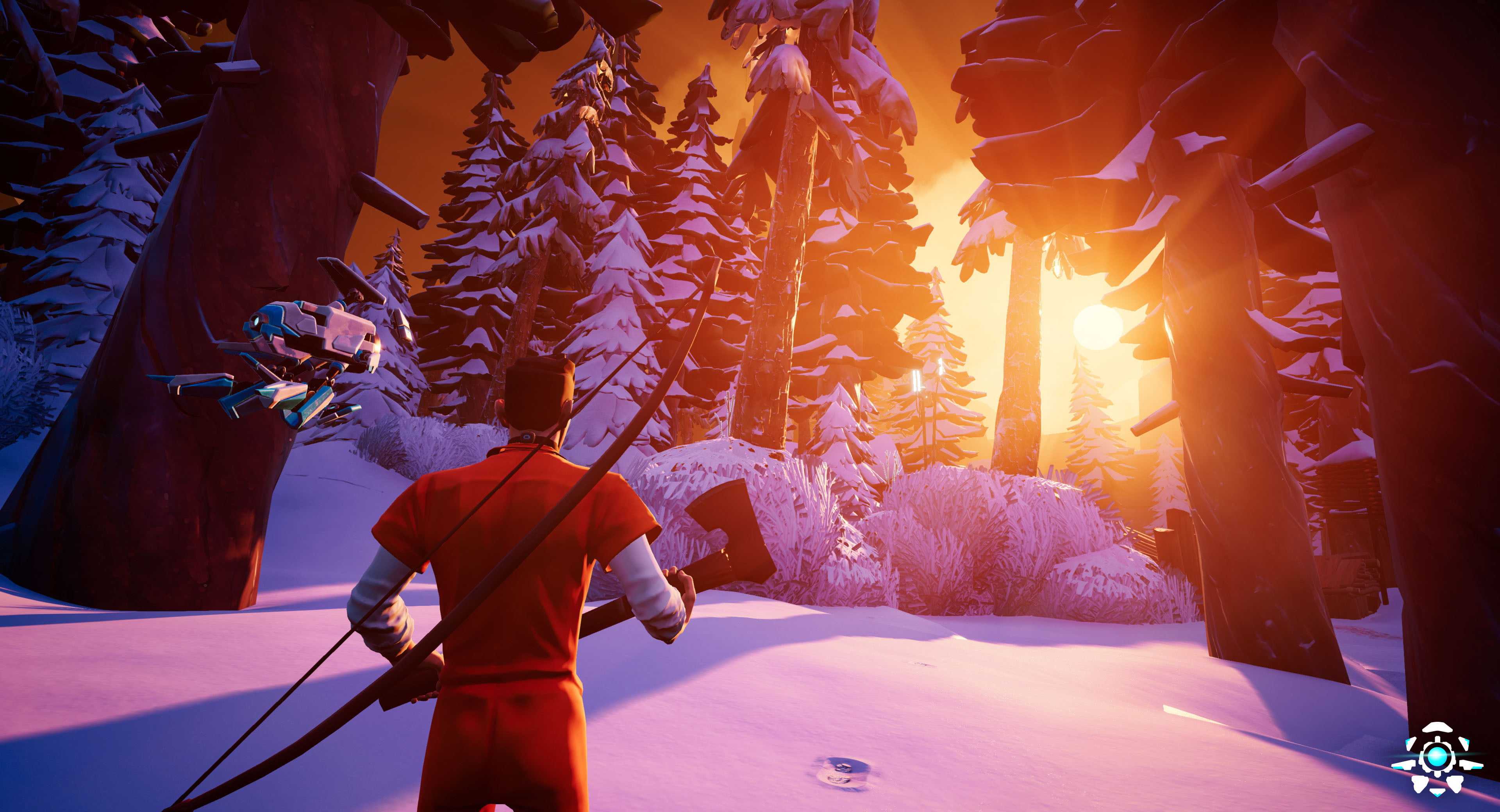 The combination of the director and the radically reduced number of contestants lends The Darwin Project a much more intimate feeling than those with 100 players. It also means that each individual combat encounter is much more significant for the course of your game. Depending on the director and individual circumstances, you can have a lot more time to yourself to collect materials, resources and upgrades than in other battle royale games. This is good, as crafting is a large part of the game. This relates to another change I wasn't so keen on was the inclusion of survival mechanics. You need to build fires and manage yourself in addition to worrying about everybody else who is coming for you.
But as The Darwin Project expands on some elements of the battle royale genre, it pulls back in others. Take the loot system, for example. Instead of a bevy of guns and melee weapons, you are equipped simply with a bow and a shovel, which serves the dual purpose of melee attacks and bashing up objects to get your crafting materials. It's a bold choice that takes away much of the stress of finding better armour and weapons as the match progresses, but also some of the best parts of the experience. While the crafting system is good, it is burdened with extra weight and importance the standard loot upgrade path isn't there.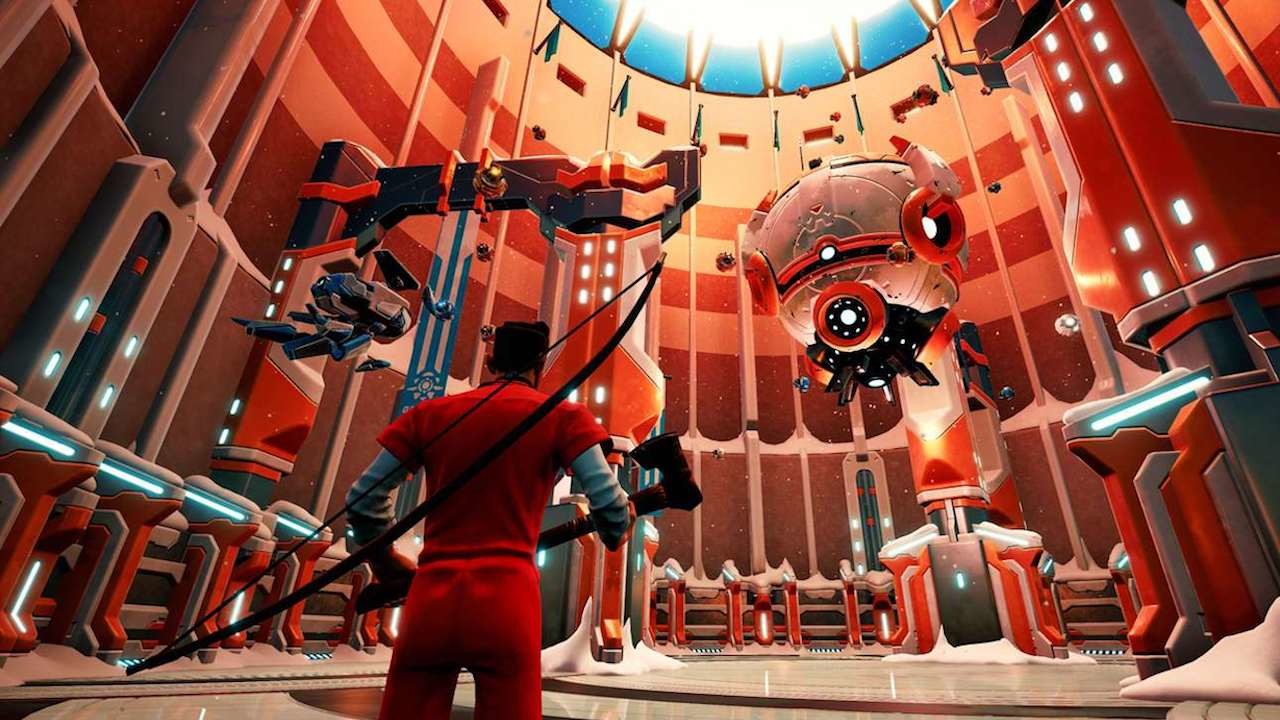 The Darwin Project is being released as a Game Preview – Xbox's version of Early Access as on Steam. This means the game is incomplete as it stands and will stand to be improved and changed in the coming months. The game has already gone through one significant transition – that to free to play. As if to pre-empt what I was going to say in my review, the developers of The Darwin Project have announced that the game will go free to play, in no small part in an effort to boost participation rates and player populations. While this change hasn't made its way onto the Xbox yet, it's already live on the PC version, and has been a great way to get people in to the game.
What the ongoing effects of this large pivot away from an up-front payment may be are unknown at the moment, the cost of the game you can purchase today will be paid back to you in the form of an in-game Founders Pack.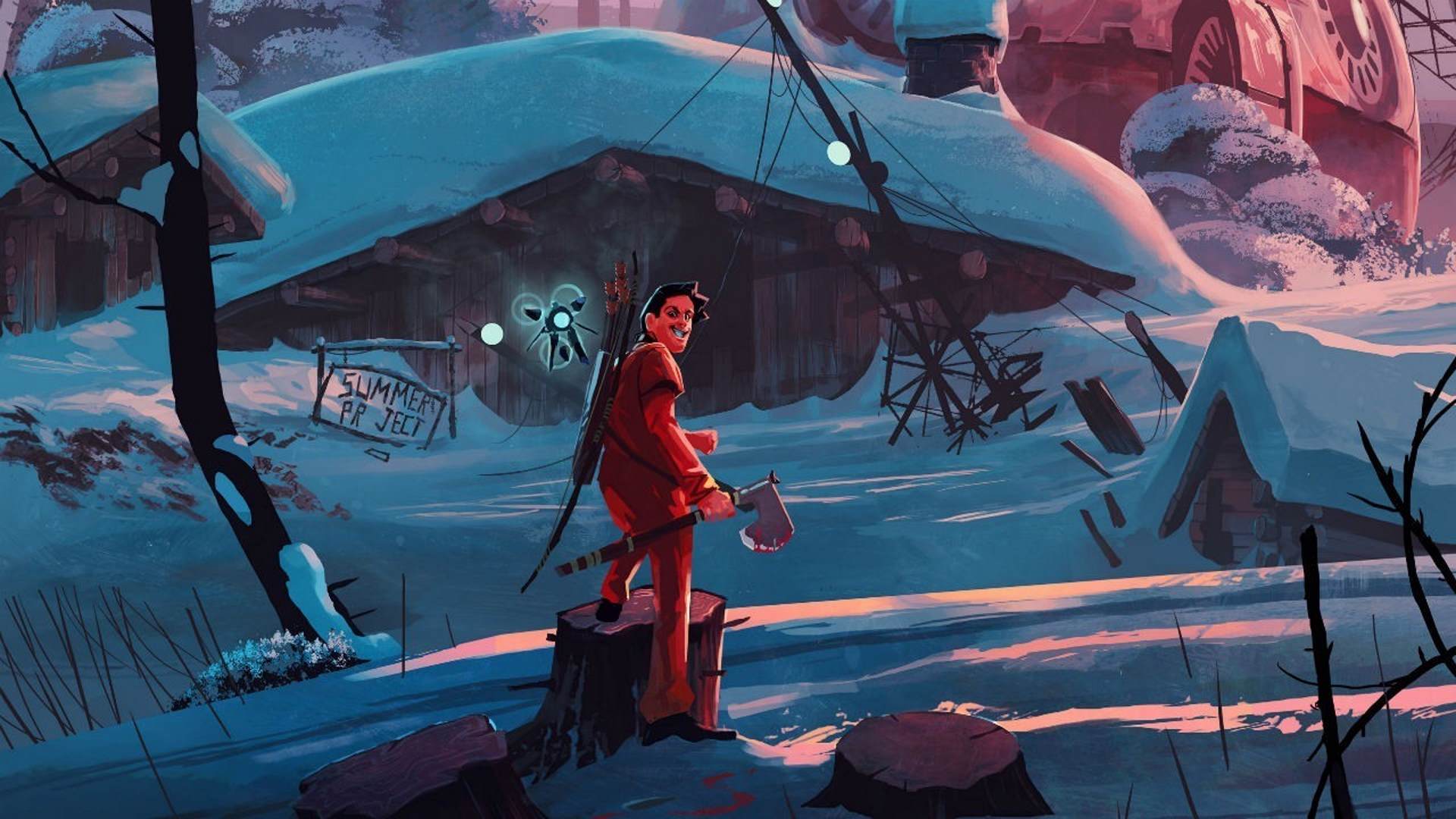 This early in the game's lifespan finding a game can be a difficult task for a game that by necessity requires a number of players, and this has been one of the main downsides of The Darwin Project so far. I hope that with the transition to a free to play model as announced, more people will start trickling into the game.
While it works particularly well for streamers and those with an online following, for everyone else like me it is a different yet familiar take on the now overwhelmingly popular battle royale genre, one that, especially now its at no cost, is absolutely worth checking out.
The Darwin Project (Xbox One X) Review
Game Details
Released: March 2018
Rating: M15+
Platforms: Xbox One, PC (Windows 10)
Genre: Action
Developer: Scavengers Studio
Publisher: Scavengers Studio
The following two tabs change content below.

Edwin has been playing games since collecting all 151 original Pokémon in Pokémon Blue. A fan of RPGs and third person adventures, he has spent far too much time in the worlds of Final Fantasy.

Latest posts by Edwin Crump (see all)