Early in the morning of Friday 5th October,  Shanethegamer.com's Darren Price found himself at an exclusive press-only pre-show event at the EB Expo in Sydney Olympic Showground.
A small group of games journalists were quietly ushered into the huge EB Expo Arena whilst the waiting crowd stood patiently outside.
Resting in a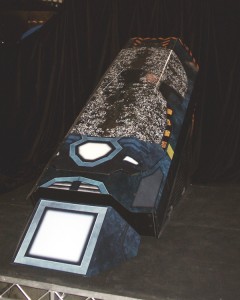 cloud of dry ice sat a solitary cryo unit. Behind the frosted glass, barely visible to the observing members of the press, was a figure dressed in a very familiar set of emerald armour.
With a hiss the canopy opened to reveal the form of John 117, the last of the Spartans…Master Chief.
Rising to his feet, Master Chief struck a pose for photographs before turning his attention to the noise outside. Slowly and without word the Spartan walked to the arena exit.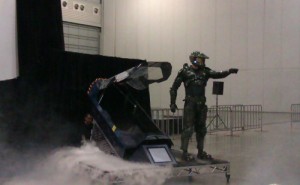 Outside the gaming fans were taken by surprise as the star of the Halo series (ODST and Reach excepted),  mingled with the crowd and posed for photos.
It seemed only right that one of the most iconic characters in gaming history mark the official start of the EB Expo 2012, the biggest gaming event in Australian history.
Don't forget to mark 6th November in your diaries, Halo fans, for the worldwide release of the long awaited Halo 4 on Xbox 360!