Bungie, the studio behind the Halo video games franchise has released a sneak peak of their new game, giving players a glimpse into what they can expect when Destiny launches on September 9th, 2014 for PS3 and 4, Xbox One and 360.
Bungie is touting Destiny as the "next evolution in interactive entertainment and epic adventure" and during the 7 minute teaser of the new franchise, players were treated to a glimpse of what to expect in-game during a strike mission. A video entitled "Official Destiny Strike: The Devils Lair" was posted on YouTube and within the first day had logged more than 150,000 views. The teaser was designed to fuel gamer's anticipation, and judging by the response Bungie and Activision achieved exactly that.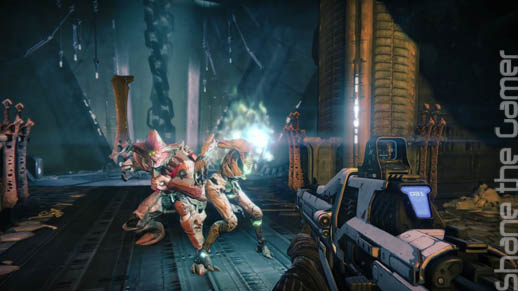 With the Halo franchise being almost as popular as online casino games it's not surprising that Bungie are hoping to emulate their previous games success, and Destiny is a Sci-Fi role playing title that aims at creating another word for console players. In Destiny players are put into the role of guardians of the last city on earth and they have to battle enemies, explore other planets and use special powers to complete their missions.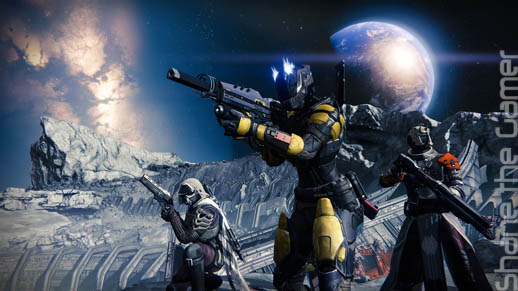 During the teaser video players were taken through an earth-based mission where they faced off against The Fallen in what Bungie call a Strike, or co-op mission. The Devils Lair showed players using superpowers and advanced weaponry to fight off waves of enemies, and Halo fans will quickly spot the game similarities, especially when comparing weapon design. This isn't surprising considering the developers are responsible for the Halo franchise, but judging from the trailer it also looks like the in-game graphics are better than ever and the designs seems a little more game-orientated and are created more for intense combat scenarios and fun, rather than pure realism.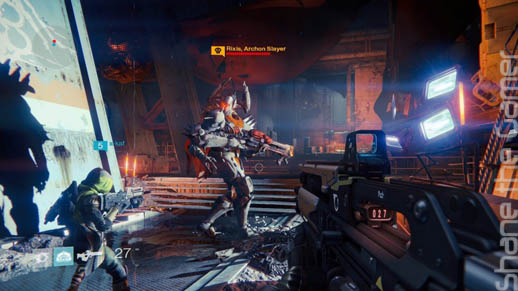 Each scene in the teaser looked hand crafted and rather beautiful and Bungie's level of design seems set to remain of the same calibre Halo fans have come to expect.
The teaser is just one of a few that are expected in the months to come and its rumoured a designer commentary trailer is set to follow shortly. Destiny is already available for pre-order from some stores and console fans are eagerly awaiting its September 2014 release date.
[jwplayer player="1″ mediaid="7841″]
The following two tabs change content below.

First playing Pacman and Astro Wars Shane then moved to Nintendo's Game & Watches and the mighty SEGA Master System II. He has owned every major gaming console in the past 30 years of gaming and been in the Video Gaming industry for over a decade. He is also a diehard fan of all things horror and any Jim Carey movie aswell as anything gadgety and with blinky lights. He tries to convince others that he has Super Powers. He doesn't.